When Chandan Shah of Coram awoke on Saturday to images of destruction in his homeland of Nepal, he was overcome with shock.
He immediately thought of his parents, who live in the Nepali capital of Kathmandu—a sprawling city particularly hit hard by the massive earthquake. The 28-year-old man called his parents, but was unable to get in touch with them. Hours had passed, and still nothing. Finally, after 24 hours, he heard their voices.
Shah's parents were safe. Like many others, they took up residence in a humanitarian aid camp and were living under a tent out of fear of going inside due to countless nerve-rattling aftershocks. Many people haven't returned to their vulnerable homes since the quake, but do so to use the bathroom or to quickly cook meals.
"It's like a nightmare for me," Shah said over the phone Tuesday, as he and a friend prepared to sell dozens of shirts in Queens and Manhattan to raise money for quake survivors.
The duo was armed with 50 "Pray for Nepal" shirts and were hoping to sell them for $15 each. The money would go toward relief efforts in Nepal. Shah is also coordinating relief efforts through the Long Island Nepalese Society, which is accepting clothing donations in Plainview.
What quake victims need most, Shah said, is clothes, tents, medical supplies, and food.
"The international organizations are helping," Shah said, but added, "more things need to be done."
"So many people are missing," he said.
The 7.8-magnitude earthquake struck Saturday, sending buildings rumbling to the streets and leaving precious historical sites in tatters. More than 5,000 people have died, but that number is likely to rise, possibly to 10,000, officials said.
Three days after the quake, the United Nations released an update on the conditions in Nepal, reporting that 8 million people in 39 districts have been affected.
"According to early indications, 1.4 million people are in need of food assistance," the UN said. "Of these, 750,000 people live near the epicenter in poor quality housing. Impact on agriculture based livelihoods and food security is expected to be extremely high."
The UN said Nepal desperately needs medical tents, medication and surgical kits to help the wounded.
Also included in its wish list: body bags.
Prashant Gami, 28, of Selden, moved to the US from Nepal seven years ago. His brother and other relatives still live there. He was fortunate that he didn't have to wait breathlessly to get in contact with relatives, but the tragedy has been difficult to comprehend. It's also nearly impossible to maintain conversations because cell phone service is spotty.
"We grew up in Nepal," Gami said by phone. "It was very emotional to see all the destruction. It's going to take a long time. We need everyone's help to rebuild Nepal."
Gami and Shah are doing their best to help that effort.
"I really want to go," Shah said over the phone. He wants to be on the ground in Nepal. He wants to help rebuild. But, he said, he's more useful here—selling t-shirts, collecting donations and coordinating the local relief effort.
The Long Island Nepalese Society is accepting clothing donations at 6 Rustic Court, Plainview.
We're in #NEPAL assisting those in need after the #NepalEarthquake, here's how you can help: https://t.co/ec1c19U8jh

— American Red Cross (@RedCross) April 26, 2015
Nearly 1m children require urgent humanitarian assistance in aftermath of #NepalEarthquake: http://t.co/ET1rJtLYYC pic.twitter.com/2kGIQ1eipF

— UNICEF (@UNICEF) April 27, 2015
About the Author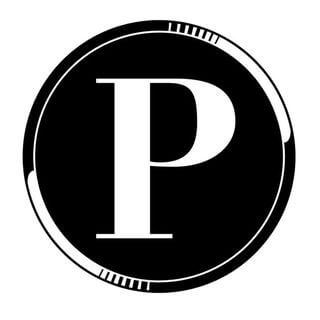 Rashed Mian has been covering local news for the Long Island Press since 2011. He graduated from Hofstra University in 2010 where he studied print journalism. Rashed, the staff's multimedia reporter, covers daily news for the web, shoots/edits feature videos and writes about civil liberties. He loves Afghan food and sports. Rashed is also a caffeine freak. Email: [email protected]. Twitter: rashedmian