By Rashed Mian, Ana Borruto and Leo Capobianco
From the steps of the Nassau County's legislative building to a gay refuge in Bay Shore and an inconspicuous office space in Bellmore, hundreds of people from the LGBT community joined civic and religious leaders on Long Island Monday evening for vigils memorializing the dozens of lives lost in Orlando this weekend in yet another mass slaying on American soil.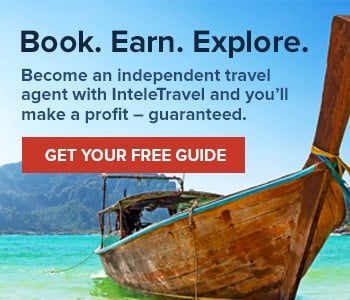 Some mourners were inconsolable—unwilling or physically unable to relinquish embraces from friends and strangers alike as they came to grips with an attack on a community that is so often the target of bigotry and historically condemned for living life as they see fit. Others silently locked hands and wiped away tears as the names of the 49 victims of Sunday's Pulse nightclub shooting, many of them with ubiquitous Hispanic surnames, were read aloud. The local vigils represented just a handful of the dozens that took place around the world (photos below).
"Stanley Almodovar III…Amanda Alvear…Juan Chevez-Martinez…Peter O. Gonzalez-Cruz." The list seemingly went on forever.
The youngest victim, Akyra Monet Murray, was 18 years old.
There was a palpable feeling Monday that the massacre—the largest mass shooting in U.S. history and biggest terror attack since 9/11—was deeply personal, that any of those grieving could have very well been a victim of a madman's apparent homophobic assault on a gay nightclub, one of the few public venues where the lesbian, gay, bisexual and transgender (LGBT) community feel safe from persecution or physical attacks.
The day of mourning came as more details emerged about the killer, Omar Mateen, who briefly lived in Westbury before moving to Florida, according to reports. But the torrent of details brought more questions than answers.
What emerged was a complicated and incomplete portrait of a man who previously fell on the FBI's radar but was never arrested and therefore able to legally purchase an AR-15 assault rifle just days before the massacre. Adding to the confusion, authorities revealed that Mateen contacted police amid the bloodbath to pledge allegiance to an Islamic State (ISIS) leader and expressed solidarity with a suicide bomber from Al-Nursa Front, a rival terror group, as well as the Boston Marathon bombers.
---
"Don't pray for us, don't cry for us, make change happen for us."
---
Finally, and most bizarre, were reports that the FBI was investigating whether Mateen—who was ultimately killed by a SWAT team—was gay himself, a frequent visitor to the very nightclub he terrorized, and a gay dating app user.
And while authorities acknowledged that Mateen seemed to have been radicalized online, it was unclear whether he was motivated solely by extremist Islamic leanings, suffered from mental illness, or if a toxic combination of psychological issues and anti-American sentiment provoked such a virulent and unimaginable outburst.
During an unrelated news conference in Freeport Monday, U.S. Sen. Chuck Schumer, a Democrat, said there was no evidence that Mateen coordinated with ISIS prior to carrying out the attack.
"He was the classic 'lone wolf,'" Schumer told reporters.
To those gathering at vigils sprinkled across the Island Monday evening, the motivation for such a brutal and merciless assault was unequivocally homophobic. As it has so often in the past, hate once again turned its sights on the LGBT community.
'THIS WAS LIKE KILLING MY CHILDREN'
About four hours before Mateen's mass murder, about 200 people spent their Saturday night at Pride For Youth in Bellmore for the LGBT advocacy group's "Pride After Dark" party.
The night was replete with dance and music, with entertainment provided by RuPaul's Drag Race star Jiggly Caliente Brooks. It was an opportunity for LGBT youth to celebrate being who they are. By all accounts it was a joyous occasion.
Staffers remained at work late into the evening to tidy up the spot—not an easy task considering the large number of young people letting loose. Little did they know that they'd spend the next day, a scheduled day off, planning a memorial service.
"We woke up on Sunday to this tragedy," Pete Carney, director of Pride for Youth, told dozens of people gathered for a vigil at the organization's homey Bellmore office.
Standing atop a stage, Carney told those in attendance that he spent most of Sunday stricken with grief and sadness.
"For too many LGBTQ individuals living here on Long Island and throughout our community and throughout the country, LGBTQ nightclubs, bars, community centers are oftentimes the only place where we know we can be safe, where we have that 100-percent guarantee," said Carney, who, despite the intense wave of emotions, kept his composure.
It's not easy for the LGBT community to find a safe place to congregate, to be themselves, to be gay or lesbian or transgender, he said.
"They came into our sanctuary and took something from us," Carney told the audience. "They came through our walls and our safety and stole something."
After a few speakers and an inspirational rendition of "Amazing Grace," Carney opened the floor to anyone who felt compelled to speak out—and those who took up his offer said they wouldn't let pervasive anti-gay rhetoric and the threat of violence keep them down.
Speaking to the enormous challenges the community has faced throughout the years—lack of acceptance, omnipresent hate crimes, the HIV/Aids epidemic, the fight for the right to marry, and so much more—one man crystallized the tenaciousness of the gay rights movement's swelling ranks.
"If fear stopped us, we wouldn't be where we are today," he said.
Less than 20 miles away in Bay Shore, a crowd of several hundred people stood under a gentle blue sky in the parking lot of the LGBT Network's community center for a candlelight vigil in solidarity with the victims of the Orlando massacre.
Mourners dressed in vibrant colors as they waved rainbow flags, and once the sun set, a thousand candles illuminated the night sky. LGBT residents of all ages offered each other shoulders to cry on. Parents came to support their gay and lesbian children—many of whom were not alive for mass attacks upon the gay community. Partners embraced while the mass joined together in song.
Rusty Rose teared up when she considered the early morning attack in Orlando.
"This was like killing my children," she said.
As in Bellmore, mourners took turns expressing their sorrow.
---
"People are not born homophobic and hating us. People are raised that way."
---
David Kilmnick, LGBT Network's CEO, said the attack was nothing more than an act of hate against all LGBT people. It also serves as "wake up call" for the entire country, he said, listing the many ways hate has infiltrated communities.
"This should be a call to the entire country to join together, to fight hate and discrimination against all races, against all ethnicities, all religion, all sexual orientations and gender identities," Kilmnick, a long time advocate, told the teary-eyed crowd.
Xander Simon, a 17-year-old LGBT youth leader, while addressing the crowd, recognized that some people may be overcome with feelings of hopelessness. But, Simon said, the best way to overcome the tragedy is by uniting as one.
"Though you may not have the power to donate, whether it be blood or money," Simon continued, "you always have one thing: the power to love."
Joanne Borden, a 91-year-old transgender woman and advocate, spoke of love and acceptance.
"People must be able to learn that we are just like everyone else," Borden said. "God made us this way, so he must have intended for us to be this way."
LGBT voices throughout the Island lamented the political squabbling the erupted after the shooting, but many felt compelled to stand up for Muslim Americans who have once again been demonized because of the assailant's Muslim background.
At the Bay Shore vigil, Hafiz Ur Rehman, commissioner of Suffolk County's Human Rights Commission, could barely speak he was so overcome with emotion. The shooter, he declared, does not represent the majority of Muslims who consider the ideology of groups like ISIS anathema to the religion.
"Omar Mateen is not a Muslim," Rehman said. "Don't paint all Muslims with the same brush."
In Nassau, Isma Chaudhry, president of the Islamic Center of Long Island, could hardly contain her frustration.
"We take two steps forward—then 'Boom,'" Chaudhry said when reached by phone.
The first female president of the ICLI, Chaudhry noted that the congregation said a prayer for all the victims during Sunday service, adding that the visiting Imam offered a passionate rebuke of bigotry and violence.
When asked about Mateen's LI roots, Chaudhry said the mosque examined its records and found that the shooter's father was never a member of the ICLI, nor was he actively involved in the community. There was no way to tell if he ever prayed at the mosque, however, Chaudhry admitted.
Also on Monday, Nassau County police said they increased patrols around houses of worship and LGBT centers in the wake of the attack. The department's community affairs liaison also reached out to the ICLI, acting police commissioner Thomas Krumpter said.
Chaudhry said the ICLI requested an increased police presence following the attacks out of concern that vandals would once again target the mosque, as they did following the San Bernardino shooting in December.
"I'm going to make this very clear: Any kind of bias crime, any kind of hate crime regardless of the hate crime, whether it's based on religion, based on your sexual preference, anything, will not be tolerated here in Nassau County," Krumpter said at a press conference Monday highlighting the department's preparation in the event a similar attack occurred in Nassau.
Suffolk County police said they had also bolstered patrols and added additional security measures at LGBT centers.
Authorities in both counties implored the public to reach out if see something suspicious, whether on social media or in public.
"If something doesn't look right, it probably isn't," said Suffolk Police Commissioner Tim Sini.
Nassau County Executive Ed Mangano urged residents who come across curious posts on social media to take a screenshot and text the message to authorities via the Nassau Crime Stoppers mobile app.
Meanwhile, LGBT leaders on the Island used the occasion to condemn anti-gay rhetoric and discriminatory comments toward transgender people, which could foster hate.
At a separate vigil outside Nassau County's Theodore Roosevelt Executive Building in Mineola, Gaitley Stevenson-Mathews of Glen Cove said anti-LGBT legislation could breed intolerance.
"I think it does empower people to do hateful acts," said Stevenson-Matthews, who moments earlier presented a Pride flag that was subsequently flown over the building. "I would say 'Yes,' on some level it does make a difference when people feel emboldened by legislation that singles out one group of people."
In Bellmore, Carney appeared to grow impatient with Nassau County's refusal to include transgender people in an existing anti-discrimination law, adding that he woke up Monday "angry" with the political discourse.
"[I'm] angry that their politicians who want to use this to battle each other, angry that there are those in the broader community that want to focus on buzz worlds like 'terrorism' and 'Islamic fundamentalism' and the usual language that we know, is put out there to divide us further," he said. "Angry that people have used this as an excuse to tell us that we should fight for our arms and fight for the exact weapons that were used to take us down. Angry that there are those who want to erase us in this experience.
"The LGBT community has been attacked," Carney continued. "This is a hate crime and that is what we do know. Hate crimes don't just happen in our country. People are not born homophobic and hating us. People are raised that way…we need to start holding people accountable for their words. We need to no longer give a pass to those who claim culture, faith, whatever it may be, gives them a right to disparage us…because when we allow that to happen we create a world where people don't value us, don't value our bodies, don't value our ability to live in this world. We need to in this community push back against homophobia."
Speaking to the crowd at Pride For Youth, Carney encouraged the community to parlay their sadness into action by calling their respective county legislators and demanding change.
"Don't pray for us, don't cry for us, make change happen for us," he said.
Earlier in the day, Kilmnick summed up the feelings of LGBT leaders who believe anti-discrimination laws for transgender people are long overdue.
"Enough is enough," Kilmnick said.
THERE WAS AN OUTPOURING OF SUPPORT GLOBALLY FOR VICTIMS OF THE RAMPAGE