They tawk just like us! People know we're from Long Island as soon as we open our (big) mouths. Without the edginess of Brooklynese, the Long Island accent is as distinctive as it is irritating. I say it's time we own it. No, we don't all sound like Amy Fisher. But some of us do. And some of us sound much, much worse. Whatevah.
So do these rock, TV and movie stars. And it never held them back from making it big in Hollywood. In fact, it probably helped.
---
Edie Falco
Even though The Sopranos has been off the air for almost a decade (how can that be??), Edie Falco's Lawn Guyland dialect is still audible in our collective unconscious. Close your eyes. You can still hear her "Tony!" can't you?
Although she was born in Brooklyn, Falco grew up in Long Island's very own Hicksville, before moving to North Babylon and West Islip (home to many Tonys) and eventually Northport, from where she graduated high school. Of course she starred in her high school play—and naturally she played Eliza Doolittle in "My Fair Lady"—the precursor to the rest of her career, as the perpetual Long Island-sounding actress.
Falco has taken her Lawn Guyland accent to both the stage and screen, where she is an Emmy-, Golden Globe- and Screen Actors Guild-award winning actress. She has starred on Broadway in "Side Man," "Frankie and Johnny in the Clare de Lune," and "'night, Mother." On the big screen, she acted in such films as Trust, Reversal of Fortune, Random Hearts and Freedomland. But it was on the small screen where she made the splash that embedded her in the pop culture annals forever. From her small role as prison officer Diane Whittlesey in HBO's Oz to the infamous Carmela Soprano to the title role in the Showtime series Nurse Jackie, Edie Falco and her accent have earned their place as pop culture icons.
---
Fran Drescher
Her voice is synonymous with her face, her hair and her persona. But without the voice, Fran Drescher is virtually unrecognizable.
So maybe she grew up in Kew Gardens, Queens. We can waste time arguing over whether or not Queens is considered Long Island, but I'll just tell you to peruse a map and then carry on with this article. We have a ways to go and no time for petty disagreements. (And also, I'm right and you're wrong.)
Although she had her share of small film roles in such big screen movies as Saturday Night Fever and This is Spinal Tap, the performance that brought her accent into our homes was her starring role in CBS's The Nanny, created and produced by her then-husband and business partner Peter Jacobson. In the show, she played that accent for all it was worth, and audiences couldn't get enough of it. The hair, the nails and that voice were all pitted against the staunchly uptight British widower Maxwell Sheffield, played by Charles Shaughnessy.
She was then able to parlay that inimitable persona into voice work, like in the animated film Shark Bait as well as into big screen projects like Beautician and the Beast. Most recently, she played the wicked stepmother in Broadway's "Cinderella."
Fran Drescher has also given voice to a cause dear to her heart. In her book Cancer Schmancer, she details her experience with uterine cancer in order to make women more aware of the early warning signs. She has become a voice (see what we did there?) of women's health causes in general, fighting for research funding for diseases that disproportionately affect women.
---
Billy Joel
Everybody on the Island has a Billy Joel story. Whether you ran into him down in Oyster Bay Harbor, had an autograph signed in the parking lot of a red sauce joint in Syosset, your mom went to high school with the "Virginia" in the song "Only the Good Die Young," or he's driven his car into your living room, Billy Joel is a part of our Long Island culture. His voice is our voice. His accent as well.
He's a legend. His songs are a mainstay on Long Island radio. And he's ours.
Raised in Hicksville, Billy Joel has never strayed from his Long Island roots (although he might have moved up to a snazzier zip code—or two). During Hurricane Sandy, Billy Joel could be found digging in to help restore the shoreline.
You may like him or you may not. He may not be the coolest or the most talented or prolific (especially in the last 20 years) artist, but his influence is virtually unmatched. He sells out Madison Square Garden every friggin' month—and has for the last two years with his unprecedented MSG residency.
Let's face it, even if you never need to hear the song "Piano Man" ever again, it will outlive us all. And if you go off the Island and happen to hear it, you will lay claim to it as part of your Long Island heritage. We all do it.
His repertoire goes way beyond the radio hits of the '80s, your "New York State of Mind" and your "Tell Her About It." (Full disclosure: "Tell Her About It" was the first 45 I ever bought, at TSS in West Babylon, to play on my My Little Pony record player. It's so damn catchy.) Obscure songs on Glass Houses and The Bridge show the range and depth of his song-writing skill and piano prowess. His Broadway smash "Movin' Out" as well as his induction into the Songwriters Hall of Fame, the Rock and Roll Hall of Fame, and the Long Island Music Hall of Fame (of course) further solidified his position as the one and only Piano Man.
---
Ralph Macchio
Sigh. "The Karate Kid" came into our hearts as a young heartthrob when he played Daniel LaRusso in 1984. He cemented his place in pop culture when he played Johnny in The Outsiders, holding his own (and then some) in the company of Patrick Swayze, Tom Cruise and Matt Dillon.
Born and raised in Huntington—a Half Hollow Hills High School alumnus who lived for a spell in East Islip and currently resides in Miller Place—Macchio has never lost his Long Island accent. You heard it when he was an adorable teenage kid (who was actually in his 20s when he played high school students), when he was in My Cousin Vinny (although his accent might have been drowned out by those of Joe Pesci and Marisa Tomei), and when he was an adorable 50-year-old contestant on Dancing with The Stars (who still looked like a teenager).
Like Billy Joel, most of us here on LI know someone who knows someone who knows him. And they all have the same opinion: Ralph Macchio is a great guy. Down to earth. Modest. Eternally young. And so damn nice.
His sweetheart reputation has so followed Macchio that he was prompted to create the short "Wax On, F*ck Off," for Funny or Die in 2010, which portrayed his close family and friends having a reverse intervention to plead with him: "Please do something to become relevant! Like doing drugs, soliciting a prostitute, something!" The video has millions of views and has reached "immortal status" on the site.
As has Macchio in our collective LI hearts. [Read my heart-stopping interview with the eternal LI heartthrob – "Ralph Macchio: L.I.'s Karate Kid Stays True To Form With 'Across Grace Alley'" – HERE.]
---
Ray Romano
Ray Romano's voice is that whiny Long Islandese that we gotta lay claim to, even if we don't wanna. His show Everybody Loves Raymond was so thoroughly Long Island, with his Italian parents living in the house directly across the street and his job as a sports columnist for a suburban newspaper whose name shall not be mentioned. His older brother was an NYPD cop, as all of our brothers are growing up. The kids are obnoxious, but cute. As all our kids are.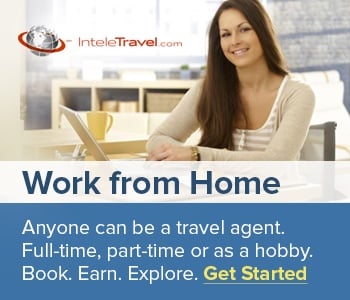 Romano was actually brought up in Queens, a part of Long island. (See: Fran Drescher.) He went to Hillcrest High School with Fran Drescher and even had the character Ray Barone (we all know people with that last name too!) introduced on Drescher's show The Nanny. Phil Rosenthal, the executive producer and creator, is a Hofstra University alum, and frequently features the school in the show.
Romano is a wildly successful comedian, who was at one point the highest-paid TV actor in CBS history. He has starred alongside fellow Long Islander Kevin James in the film Grilled. When he's not making guest appearances on shows like Parenthood or The Office or taking his disco suit off on HBO's Vinyl, you can find him competing in the World Series of Poker. You know, playing cards. Just like your neighbors.
---
Howard Stern
Howard Stern has one of the most recognizable voices of all time. The self-proclaimed "King of All Media" has entertained us with his unique and massively influential brand of gonzo radio that has earned him fame (or infamy) and fortune, plus led to a TV show and the feature film Private Parts he starred in based on his life.
Born and raised in Roosevelt, Stern has an accent distinctively and apologetically Long Island. He tawks just like us. He says cawfee. And he curses. A lot. Like us.
Howard Stern, who reached payscale heights that no one in his industry could ever touch, whose mop of brown curls and big nose are recognizable before you ever hear that Lawn Guyland accent, is the pioneer who paved the way for the entire shock-jock genre, including Long Islanders Opie and Anthony, who often credited his influence on their own LI radio show (before Anthony's 2014 firing for what Sirius XM characterized as "racially-charged and hate-filled" social media posts (very unfunny) and subsequent launch of his popular podcast-style talk radio network).
Howard Stern still has command of the airwaves. And so it will remain for the foreseeable future.
---
Michael Kors
For the longest time, we could identify Michael Kors' fashion line by its high-end classic appeal or by the label, but since the debut of Bravo's Project Runway, where Michael Kors sat for several seasons as a judge, we now know without a doubt that although he is one of the jet set, he is absolutely Long Island material.
One of the most successful fashion designers of all time, Kors grew up in Merrick, attending John F. Kennedy High School in Bellmore. He has dressed Hollywood's A-list, including Angelina Jolie, Jennifer Lopez, Kate Hudson and Taylor Swift. And he dresses your neighbors, from the teenage girls who live next door touting pocketbooks with big MK's on them to their mothers, in his eye-catching print patterns. All bought at the Massapequa mall. Maybe Smithhaven.
The other thing we didn't realize until Project Runway? His acerbic, hysterical, gifted sense of humor, such as these fashion critiques, laid down with a gorgeous Long Island accent:
"Commes Des Garçons goes to the Amish country."
"A legging that Friar Tuck would wear."
"Real bitchy '80s, kind of like… Knots Landing."
"Something a Teletubby would wear to a party."
And my favorite:
"Transvestite-flamenco dancer at a funeral."
---
Theresa Caputo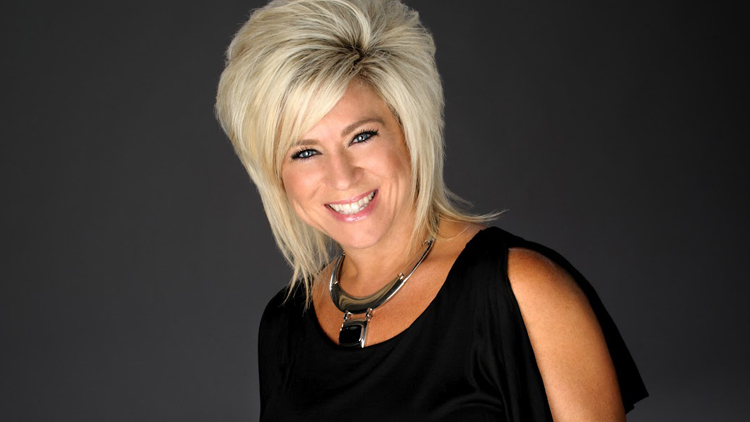 The "Long Island Medium" is known as much for her Long Island accent as she is for her abilities to communicate with the other side. (We have our doubts. Read about "My Not-So-Psychic Experience With Long Island Medium Theresa Caputo HERE.)
The hair defies the laws of gravity. The nails are a species of their own. The shoes reach spectacular heights and demand magical balancing ability. Oh but the voice. That voice. It is Long Island to the core.
This Hicksville celeb has risen to fame and fortune by interpreting messages from the dearly departed and sharing them with the grieving. This practice has undoubtedly helped many deal with the loss of loved ones–and makes riveting television, to boot. Her TLC show "The Long Island Medium" is one of the most popular in the network's history. Her live shows are often the hottest ticket in town. Private readings have a waiting list as long as the line of traffic trying to get into Jones Beach on the fourth of July.
Can she really communicate with our deceased muthahs and fathahs? Does it matter?
---
Jerry Seinfeld
Who could forget the most successful television star in the history of the medium? That show about "nothing" set the standard for what television comedy could—and should—be. And it put that nasal Long Island twang on the map for eternity.
Jerry Seinfeld grew up in the Massapequa area of our fair Island. A graduate of Massapequa High School, Seinfeld is one of our biggest claims to fame.
With an unprecedented syndication deal ($100 million), Seinfeld officially has more money than God. He has parlayed his post-Seinfeld career into a terrific web series called Comedians in Cars Getting Coffee (pronounced "cawfee")–in one memorable episode he takes President Obama for a spin in his 1963 Corvette Stingray–and a successful stand-up tour.
A car enthusiast, Seinfeld now has the time and money to indulge his greatest passion. He reportedly owns 46 Porshes, including the only air-cooled Porshe 911.
Which is probably unlike any of your neighbors.
(Photo credit: slgckgc/Flickr)