Just like there are other Long Islands in Maine, the Bahamas and elsewhere, names of communities on the LI we call home also appear in other states across the nation and worldwide.
Adding to the confusion, some of those suspiciously similar sounding community names can be found in our New York City suburban rival, New Jersey. Here are more than a dozen that are ripe to confuse tourists and GPS devices:
15. Floral Park, not Florham Park
Floral Park is a Nassau County village on the New York City line where the streets are named for flowers. Florham Park is where Snooki of Jersey Shore fame lives.
14. East Hampton, not Eastampton
The first one is two words and is an oceanfront playground for the rich and famous on the South Fork of LI. The second is one word, landlocked, just off the New Jersey Turnpike and 30 minutes south of Trenton. Blame the colonists who settled the region and named both after a town in England.
13. Farmingdale, not Farmingdale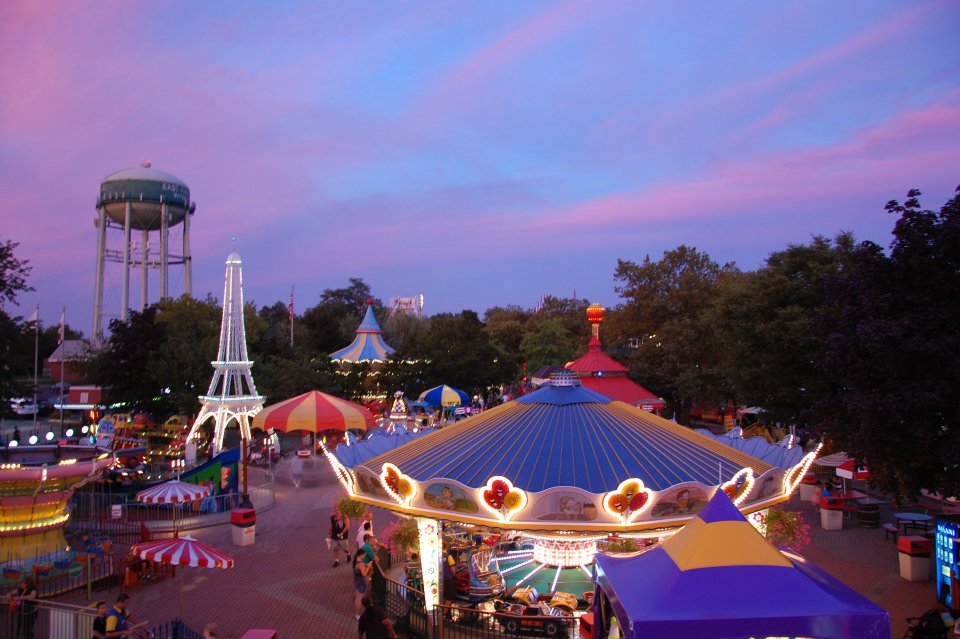 Both LI and NJ have a Farmingdale. The difference? Ours has Farmingdale State College and Adventureland. Theirs has about 5,000 fewer residents and neither a college nor an amusement park. Both — you guessed it — got their name from being former agricultural hubs.
12. Medford, not Medford
Yes, another repeat. Both have similar-sized populations. Ours is in central Suffolk, NJ's Medford has Medford Lakes, a network of 22 bodies of water.
11. Wading River, not Wading River
Wading River, N.Y. is a sleepy community on the North Shore of Suffolk County with views of the defunct Shoreham Nuclear Power Plant. Wading River, N.J. is an unincorporated area named for a river of the same name. One guess what people used to do in the rivers in both of these places.
10. Bellmore, not Belmar
The first one is a hamlet on the South Shore of Nassau County known for its massive Friday night car show and being the place where the infamous Lufthansa heist was planned. The second is a tiny oceanfront vacation destination just south of Asbury Park.
9. Long Beach, not Long Beach
Just like Long Beach, Calif., the founders of Long Beaches in NY and NJ really didn't try very hard when it came to naming these places. Unsurprisingly, both are lengthy oceanfront barrier island resort communities.
8. Riverside, not Riverside
Our Riverside, on the bank of the Peconic River, is one of the most economically distressed areas on LI. Their Riverside, overlooking the Delaware River, once drew national headlines for passing, then repealing a law fining employers for hiring undocumented immigrants.
7. Westhampton, not Westampton
Ours has an H and is at the base of the South Fork. Theirs doesn't have an H and is a half hour north of Philadelphia. Both are surrounded by other communities with Hamptons-based names.
6. Woodbury, not Woodbury
It's bad enough that New York has a Woodbury in Nassau County and upstate Orange County. New Jersey having another Woodbury is just too many Woodburies for the tri-state area.
5. Wantagh, not Wantage
Wantagh is known as the gateway to Jones Beach, one of New York's most popular state parks. Wantage is a tiny community in northern New Jersey near Wawayanda State Park.
4. Pine Valley, not Pine Valley
Our Pine Valley, on the East End, is infamous for being a short-lived incorporated village that set the record for how quickly it dissolved. Theirs is near Cherry Hill in South Jersey.
3. Roosevelt, not Roosevelt
Our Roosevelt was named for Theodore Roosevelt and is home to Public Enemy. Theirs was named for Franklin D. Roosevelt and counts an opera singer as among its most famous residents.
2. Southampton, not Southampton
These two Southamptons are spelled the same. But the differences between these and the other Hamptons in NY and NJ are largely the same as No. 1 and 6 on this list, except for their naming origin.
1. Lindenhurst, not Lyndhurst
Lindenhurst is on the South Shore of western Suffolk County with a quaint downtown and views of the Great South Bay. Lyndhurst is an industrial town in NJ home to numerous factories.