Sofus
This New York City jam band blends enchanting melodies, fat bass lines, and funky grooves to create an irresistibly danceable new sound. The band consists of Mike "Merlin" O'Donnell on guitar and vocals, Mike Mirino on bass, Matt "Papa" Clements on keyboard, and vocals and Kurt Sommer on drums. Every show is refreshingly unique and satisfyingly mind-altering! The Space at Westbury, 250 Post Ave, Westbury. thespaceatwestbury.com $10. 8 p.m. February 18.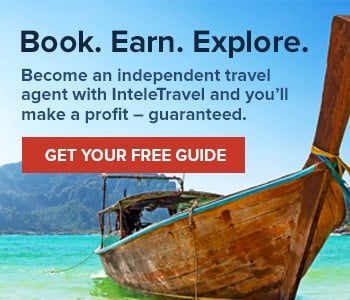 Puddle Of Mudd
This Kansas City-based '90s alt-rock quartet will play their hits, including "Blurry," "Psycho" and "She Hates Me." Opening the show are Killcode, Blue Movie, For The Kill, What They Died For and After Augustine. Revolution Bar and Music Hall, 140 Merrick Rd., Amityville. clubloaded.com/events $20, $25 DOS. 7:30 p.m. February 19.
Southside Johnny & The Asbury Jukes
Long regarded as the Godfather of the Jersey Shore Sound, John Lyon, better known by his stage name, Southside Johnny, is an American original. Growing up in Ocean Grove and graduating from Neptune High, he followed in Bruce Springsteen's shoes running down the boardwalk, hitting the high notes and laying it low with that bluesy soulfulness that only he can croon. It helped that Steven Van Zandt, the Boss' compadre, penned Southside Johnny's signature song, "I Don't Want to Go Home." And yes, that's Southside and the Jukes performing as a bar band at the frat party in that action-packed classic Adventures in Babysitting. The guy's been doing it right and working his ass off, and we're lucky to have him around keeping it real. Opening the show will be the Legendary saxophone player Phil Kenzie will warm the crowd up with his S.O.S.S. show—the "Save Our Sax Solo"—taking fans on a musical journey through the history of the rock and roll sax solo from The Beatles to The Eagles. The Paramount, 370 New York Ave., Huntington. paramountny.com $14.50-$49.50. 8 p.m. February 19.
Ana Popovic
This award-winning, hard-touring guitar slinger blends smoking electric funk and slide guitar, jazzy instrumentals and a tight blues groove with soulful, feminine vocals. Add to the mix her incredible stage presence, all of which makes her an irresistible force in the world of contemporary blues music. YMCA Boulton Center for the Performing Arts, 37 West Main St., Bay Shore. boultoncenter.org $30-$35. 8 p.m. February 19.
Long Island Winterfest
Miles to Dayton, Toby Walker and Andrew Fortier will be performing. Miles to Dayton's music happens at a personal level, their message of love blending elements of folk, rock, classical, and funk into an irresistible invitation. Walker blends the styles of blues, ragtime, country, bluegrass, rock and old time jazz into his own unique style.  Fortier's newest record Your Smile Convinced The World, is filled with personal, heartfelt songs, words put to music that reflect a life in progress, his urgent voice and gorgeous melodies punctuating each and every tune. Suffolk Theater, 118 East Main St., Riverhead. suffolktheater.com $20, $25 DOS. 8 p.m. February 19.
Cathy Kreger and Kirsten Maxwell
Two of Long Island's own leading ladies of folk present a double feature. Maxwell just released her debut album Crimson, a compilation of 11 original songs about love and longing. Kreger's melodic voice and guitar have earned her a place on stage with world-class acts, including Bonnie Raitt, David Bromberg, the Band, Patti Larkin, Maria Muldaur, Taj Mahal and Aztec Two-Step. Our Times Coffeehouse, 38 Old Country Rd., Garden City. ourtimescoffeehouse.org $15. 8 p.m. February 19.
Genoa City Conversations
Celebrating more than 40 years of The Young And The Restless. NYCB Theatre at Westbury, 960 Brush Hollow Rd., Westbury. venue.thetheatreatwestbury.com $49.50-$149.50. 1 p.m. February 20.
The Fab Four
"Rocky Raccoon," "Blackbird," "Helter Skelter," "Octopus's Garden" and so many more—these "Fabulous" mop-tops pay a moving, sonic tribute to all that is phenomenal and extraordinary about the genuine, legendary group. Come and dance. Sing along! We love you Ringo! The Ultimate Tribute to The Beatles. The Paramount, 370 New York Ave., Huntington. paramountny.com $20-$65. 8 p.m. February 20.
Richard Marx
Singer, songwriter, musician and producer Richard Marx has made history with a string of indelible hits that span both radio-ready rock tunes like "Don't Mean Nothing" and "Should've Known Better," and stirring romantic ballads like "Hold Onto The Nights" and "Right Here Waiting." The Chicago native has sold more than 30 million albums and scored a total of 14 No. 1 singles. He is the only male solo artist to have his first seven singles reach the Top 5 on the Billboard charts. Quite simply, Marx has created the soundtrack to the most memorable moments in people's lives. YMCA Boulton Center for the Performing Arts, 37 West Main St., Bay Shore. boultoncenter.org $55-$60. 8 p.m. February 20.
ACE
Lead by the smooth baritone voice of The Platters alumnus Everette Hairston, ACE brings together all the elements of soul, Motown, funk, reggae and blues into a brilliant ensemble that has got something for everyone. Whether listening to one of Everett's stories from the road, Craig's mind blowing harmonica solos or Mark's table side serenade, ACE brings an energy to the room that's unmatched. Treme Blues and Jazz Club, 553 Main St., Islip. tremeislip.com $10. 8 p.m. February 20.
Fabolous
This Brooklyn-based hip hop artist will get the party started with his hits, including "Breathe," "Make Me Better," "Baby Don't Go," "Throw It in the Bag" and "You Be Killin' Em." He'll be performing with Funk Flex. The Emporium, 9 Railroad Ave., Patchogue. theemporiumny.com $27, $40 DOS. 10 p.m. February 20.
Whitmanland
A closing reception will be held for this exhibit, showcasing the historic Long Island environs of generations of the Whitman family, who first settled here in mid-17th century. It features the Birthplace, 21 related sites, a 1730 deed, a letter from Whitman's sister, a farm bell, 10 historic artifacts, paintings and photos that depict the evolution of the birthplace. Rejoice in the transcendental syllabic supremacy of the legendary bard! Learn about Long Island's role in helping forge his timeless poems and songs! Meet a descendant of the Whitman family! Sing sing sing-sing sing! Walt Whitman Birthplace Association, 246 Old Walt Whitman Rd., Huntington. waltwhitman.org Free. 2 p.m. February 21.
Exploring Art… Making Memories
With the understanding that artistic experiences stimulate new pathways of learning, expression, and memories, the museum is offering a unique program for individuals living with dementia and their care partners. Specially trained professionals will lead an interactive tour of selected works and encourage group discussion. Light refreshments will be served. Registration is required. Space is limited. Heckscher Museum of Art, 2 Prime Ave., Huntington. heckscher.org $10. 1 p.m. February 22.
Fara Augustover
This author and Long Island native will speak and sign her new children's book Harmony Hears a Hoot, a about a young owl name Harmony who relates to kids with and without hearing loss and teaches tolerance with her adventures! Follow Harmony on her first day of school as she meets new friends, enjoys her classes, and teaches everyone what it's like to have something unique about themselves. Book Revue, 313 New York Ave., Huntington. bookrevue.com Price of book. 7 p.m. February 23.
You Got To Have Soul: 1960s-1980s
Join host Bill Shelley in celebration of Black History Month with an evening of classic Soul Music including the influences of rhythm and blues, gospel, jazz, funk, free-form poetry and more! Some of the greats who will be showcased will be Ike and Tina Turner, Otis Redding, Gladys Knight, Sam and Dave, Curtis Mayfield, Ray Charles, Roberta Flack, Al Green, The 5th Dimension, Ronnie Spector and many more. Cinema Arts Centre, 423 Park Ave., Huntington. cinemaartscentre.org $10 members, $15 public. 7:30 p.m. February 23.
Adam Lambert
This American Idol star has been wowing crowds around the globe via his vocal collaboration with Queen—filling in for, and keeping the memory alive, yet never replacing, the legendary Freddie Mercury (Lambert's own personal idol)—and this local, intimate performance is that all-too-rare chance to see the singer all up close and personal! Yes, Lambert most definitely hits all the high notes. Warming up the crowd will be Alex Newell. The Paramount, 370 New York Ave., Huntington. paramountny.com $35-$85. 8 p.m. February 23.