The New York State education system is about to undergo two significant developments that local advocates hope will ultimately help spell the end of the controversial reform program Common Core.
The first is the April 1 replacement of outgoing state Board of Regents Chancellor Merryl Tisch—a staunch supporter of Common Core—with former Bronx Schools Superintendent Betty Rosa, who recently declared: "If I was a parent and not on the Board of Regents, I would opt out at this time," referring to the ever-growing "Opt-Out" movement, whereby parents refuse to allow their children to take the standardized tests. Hundreds of thousands of students across New York did so last year.
The second is state Assemb. Todd Kaminsky (D-Long Beach)'s run for the vacancy left by disgraced ex-Senate Majority Leader Dean Skelos (R-Rockville Centre). A vocal critic of Common Core, he has sponsored several bills to drastically overhaul standardized testing across New York. A Kaminsky win in the special election on April 19, when New York also holds its presidential primary, could give Democrats control of the state Senate, and possibly get those reforms passed. A similar piece of legislation he cosponsored last year "to reverse the negative effects of the high-stakes Common Core testing environment" passed the state Assembly before stalling in the Senate.
These were the topics of discussion at a community education forum last Monday at East Islip Middle School auditorium—the latest stop on a "Reclaiming Public Education" tour. In attendance was a who's who of local education advocates and Common Core opponents, including: East Islip mother of three GiGi Guiliano; Southold and Greenport school districts superintendent David Gamberg; Marla Kilfoyle, founder and executive director of anti-Common Core group Badass Teachers Association; "Long Island Opt-Out Info" Facebook page and New York State Allies for Public Education (NYSAPE) founder Jeanette Deutermann; East Islip parent Bonnie Buckley; and outspoken education advocate Port Jefferson Station Teachers Association President Beth Dimino.
Their resounding message: It is still as important as ever to refuse the Common Core tests this April, not only to support incoming Chancellor Rosa, but to protect students from harsh educational practices.
As head of the New York State Board of Regents, Rosa—a longtime teacher, principal, college professor and two-term Board of Regents member, as well as a superintendent—holds the most powerful and influential position within the Empire State's entire education hierarchy. She appoints committee, subcommittee, and working group members. She presides over the University of the State of New York and the entire state Education Department as a whole. As chancellor, Rosa is responsible for supervising, overseeing and helping create and implement all educational policies and practices within the state.
Rosa's remarks—made the same day as the gathering at East Islip Middle School—consequently carry enormous weight. Education advocates view her acknowledgement that she'd "opt-out" as indication of a seismic shift—a re-alignment, even—away from the state's long-held support of Common Core, and toward what opponents term "common sense" education policy. Both Rosa's predecessor Tisch and former state education commissioner John B. King—who was recently confirmed as U.S. Education Secretary (igniting the fury of local education advocates)—were staunch defenders of the standardized testing program. Common Core critics also regard Rosa's statements as giving credence and hard-fought validation to their movement.
"It is a new day in New York," blogged education historian and research professor of education at New York University, Diane Ravitch. "Rosa's election is a sharp rebuke to the corporate reformers who have controlled the state for many years."
"Betty Rosa has given us new hope on putting the focus back on the well-being of our children," said an emotional Guiliano, who hosted the March 21 forum.
"We're going to have to continue with what we're doing, because it allows [Rosa] the backup to make the changes," explained Deutermann, also a parent. "If parents start saying, 'We're good with all of this now,' she won't have the backup she needs to continue pushing through these changes."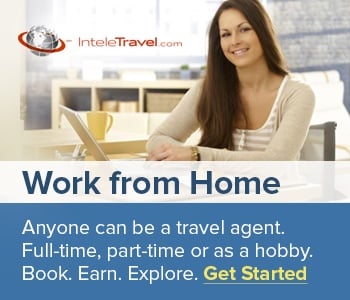 The modifications advocates are pushing for include laws that would decouple standardized tests from teacher evaluations, create pathways for learning-disabled students to earn sufficient high school diplomas, and enable the state Board of Regents to appoint a panel of experts to create and implement a new teacher evaluation system, among other measures. Some of these revisions have been proposed by Gov. Andrew Cuomo's "Common Core task force," which released a 50-page report of recommendations in December. But critics charge that without corresponding new legislation to repeal several controversial stipulations of the governor's Education Transformation Act of 2015, which was passed with the state budget, no such changes will ever come.
The Common Core opponents are supporting Kaminsky, who earlier this month proposed four more bills that aim at scaling back the controversial program.
"Todd Kaminsky is the politician who has adopted this issue as his own and is taking it as far as he possibly can," special education advocate Bonnie Buckley told the Press. "And I'm just grateful. I'm grateful, because I've spoken to politicians all over Long Island. I met with [NYS Sen.] Carl Marcellino, who's the education chair. And I met with [NYS Sen.] Phil Boyle. I met with tons of them. And he was the one."
Kaminsky's recent bills, which were referred to the state Assembly's education committee last week, seek to: replace the student performance category of teacher evaluations with a teacher evaluation category created by a committee of certified state educators, and also shift evaluation provision determinations from the education commissioner to the Board of Regents; eliminate the state takeover and restructuring of failing schools via the appointment of an outside receiver, and instead allow input from educators within local communities to help solve related issues; create a committee of educators to explore methods of reducing time spent in the classroom on standardized testing, as well as ensure the tests would be released within 10 days of the scores being posted; and establish additional high school diploma options for students denied diplomas due to the state's elimination of such options for students with disabilities and others.
Deutermann stressed the potential impact of Kaminsky's proposed legislation, explaining how recent political conditions have created a type of perfect-storm environment for its passage through the state Senate. Because the bill is sponsored by a Democratic Assemblyman, she said, it has a significant chance to pass through the Dem-controlled Assembly with relative ease and expedition. But since the state Senate is majority GOP, Democratic-sponsored bills that make it there are typically "Dead On Arrival." The outcome of the upcoming special election for Skelos' seat—left vacant when he stepped down following his arrest amid a federal corruption probe, in which he was ultimately convicted—could give Democrats the majority, making the bills' passage more likely.
"If he gets into the Senate in April, he can have a 'same-as' bill go into the Senate as well," Deutermann continues. "So it's a big deal, and it's something we haven't had. We haven't been this close to getting a significant bill like this—ever."
These laws, if passed, can bring public education back to what Southold and Greenport school districts superintendent Gamberg says is "worth fighting for."
Gamberg laid out the foundation for what he believes constitutes quality education: scholarship, teamwork, authentic engagement and imagination—all of which he believes are antithetical to what the standardized testing culture has produced. Gamberg cited the Southold robotics team as an example of what public education could, and should, be.
"It's the integration of literacy, science, technology, engineering, math, and the arts in performance-based tasks that requires students to identify and solve problems," he told attendees. "That's the kind of education that predated Common Core. And it's still happening.
"Not because of Common Core," he added. "Maybe in spite of it."
With new leadership at the helm of the Board of Regents and the possibility for new laws to reverse the damage done by Common Core, the goals at the heart of the opt-out movement have come into clear focus.
"This isn't just about our kids," declared Deutermann. "It's not just about my kid, my school. My family. This is about all kids. This is about New York City kids. Long Island kids, upstate New York kids. And now, actually, the entire country is watching New York. I'll even preface that and say they're watching Long Island. The entire country. And what we've been doing is making history. What New York has done has ignited the rest of the country to start doing a push-back against their standardized testing."
Port Jefferson Station Teachers Association President Beth Dimino put it bluntly:
"I'm telling you: Give your children that chance. Standardized testing is not the right route. If there were ever the adjectives 'high-stakes' before testing, protect your children.
"It's child abuse."
[Photo Caption: Common Core opponents rallied at East Islip Middle School on March 21, 2016 to strategize against New York State's controversial standardized testing policies: (L-R) Beth Dimino, Bonnie Buckley, Jeanette Deutermann, Marla Kilfoyle & GiGi Guiliano. (Jaime Franchi / Long Island Press)]