With the New York State primary only one week away, Hillary Clinton made a campaign stop in Port Washington Monday to call for tougher gun legislation and vowed to take on the National Rifle Association, which she called "the most powerful lobby in Washington."
The Landmark Theater on Main Street hosted the Democratic front-runner's appearance, and welcomed scores of people who waited on a long line that wrapped around the block to see the former Secretary of State and U.S. Senator from New York speak in person for her first official public event on Long Island ahead of next Tuesday's primary. The venue was filled to capacity, with an estimated 450 people showing up to hear her.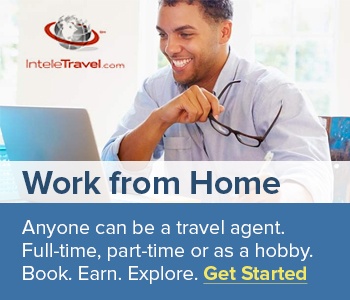 Joining Clinton on stage inside the intimate theater were five women who lost loved ones to gun violence, including the daughter of the Sandy Hook Elementary School principal killed in the Newtown, Connecticut shooting, as well as Rep. Steve Israel (D-Huntington), who served as the event's moderator.
Long Islanders gave Clinton a rousing ovation when she was introduced by Israel, bouncing up from their seats to catch a glimpse of her. They found the smallest of windows to snap photos of the Democratic hopeful and they smiled broadly when she took her seat.
A young girl in the audience sounded almost breathless. "Oh my God, that's her!" she gasped out loud. "That's so cool!"
But the event quickly turned serious. The crowd grew silent as family members of murder victims told their heart-wrenching tales of living everyday with grief, dreams unfulfilled and lives lost.
Clinton began the afternoon with a customary appeal to local residents. "I'm happy to be here for any reason," she said before she got to the heart of the matter.
Ninety people, she said, die each day from gun violence, which adds up to 33,000 victims annually. She put most of the blame on the NRA and less so on Sen. Bernie Sanders, the self-proclaimed Democratic socialist from Vermont who is narrowly trailing her in the New York polls. During the campaign, she's tried to draw a distinction between her position and Sanders on the gun issue. Here she did not hold back.
"What stands in the way is the most powerful lobby in Washington," she told the audience. "None is as powerful and intimidating as the gun lobby."
Clinton attempted to portray herself as a gun-safety crusader by contrasting her position with that of her opponent. Five times, she said, Sanders voted against the gun safety Brady Bill, and also voted in favor of a law that makes it difficult in some circumstances to sue gun manufacturers for negligence. The latter issue has picked up steam since the primary turned from Wisconsin to New York following Sanders' now-infamous interview with the New York Daily News editorial board in which the senator said he doesn't believe family members of Sandy Hook victims should be able to sue gun manufacturers.
Clinton proposed installing a comprehensive background check system that would allow for a lengthier period to scrutinize a potential gun buyer's history and to close the so-called "gun show loophole." As for the law that protects gun makers, Clinton said it was time to "reverse the gift that was given to the gun lobby."
The far majority of the one-hour event was dedicated to the victims of gun violence.
Erica Lafferty, daughter of Sandy Hook principal Dawn Hochsprung, told the horrific story of her mother running to the hallway after hearing a "pop, pop, pop, pop" that she recognized as gunshots. Seconds later she and the school psychologist were gunned down.
"For too many people victims of gun violence are nothing but a number," the distraught daughter said.
Rita Kestenbaum, a Democrat who lost her bid last year for Hempstead Town Supervisor, called for gun legislation after remarking how her slain daughter's shooter previously hinted at suicide before turning his weapon on Carol, her friend, and then himself.
"Instead of celebrating her 20's, I'm burying my daughter," Kestenbaum recounted. "I no longer have a daughter."
Another woman spoke about the heartbreak of dealing with her nephew's shooting death, and gun-safety advocate Natasha Christopher of Queens recalled getting a call that her son was shot. He died on his 15th birthday, about two weeks later.
Until recently Christopher was an undecided voter. "But I am with her now," she said, referring to Clinton and prompting applause.
Last to speak was Sandy Phillips, mother of Jessica Ghawi, the 24-year-old sports reporter who was killed in the Aurora, Colorado movie theater rampage that killed 11 others. She told of Ghawi's ill-fated luck to be at the scene of another shooting just six weeks earlier at a Toronto mall food court. But Ghawi, who had a terrible feeling that something was amiss, left the cafeteria just three minutes before gunfire rang out. Two people died that day.
But there was nowhere for Ghawi to go during the midnight opening of Batman's "The Dark Knight Rises" on July 20, 2012.
"They were trapped," her mother said. "There was nothing they could do."
Ghawi was shot six times, once in the leg, three times in the stomach, in the clavicle, and once in the head.
Phillips brought the discussion back to Sanders by bringing up her unsuccessful attempt to sue the online seller the shooter had used to purchase 4,000 rounds of ammunition. The suit was thrown out, and the judge ordered Ghawi's family to pay the seller $203,000 in legal fees instead.
Afterward, Phillips called Sanders, and "it did not go well," she said.
Clinton credited the women for "putting themselves out there."
"These are the real stories," she said. "These are the gaps in the law."
Clinton said claims that she wants to take away guns from law-abiding citizens is a "fantasy."
"This is not about responsible gun owners, never has been," Clinton said.
Several people in the audience said gun safety was an important issue that needed to be addressed.
"It's crazy in this country that the gun lobby is able to block any sensible rules to reduce the number of gun deaths in this country," said Robert Kleinman, 64, a financial planner from Port Washington.
"I like some of what Bernie stands for, but I just don't think he's got as much experience for the job as Hillary," he added. "Hillary's got the perfect resume; she will be a great president."
Olga Doukas, 50, of Port Washington, said Clinton's appearance reaffirmed her faith in Clinton to pass gun legislation.
"I feel confident now after Hillary spoke that she will do everything in her power and capabilities to pass a law to prevent the sale of guns, especially to criminals," she said.
For Jane Dody, a retired reading teacher from Jericho, the issue of gun violence hit home.
"I'm a mother, I'm a grandmother, and I'm a teacher," she said, "and when that young woman spoke, the daughter of the principal, it really brought me to tears."
Dody admitted she likes Sanders' position on several issues, but believes Clinton would be the stronger nominee.
"And," she added, "I'd like to see a woman president."
Elise May, an art teacher from Port Washington, said she came out for Monday's event more for the issue of gun safety than for the candidate herself.
"It's an issue that I find very important, and I don't quite understand how after all these years we haven't got the kind of laws enacted that we need enacted," she said. "So I'd like to know how that's going to happen."
But May is not so sure Clinton, or any candidate for that matter, could succeed where so many others have failed.
"I don't know how with our government and the state of our government that change can happen," she said. "I have to believe it can."
(Photo credit: Michael Davidson/Flickr)