Pragmatism prevailed over idealism in New York's Democratic primary race, with voters choosing establishment favorite Hillary Clinton over insurgent candidate Sen. Bernie Sanders (I-VT), the spunky career politician who has given voice to thousands of young voters enamored with his calls for a political revolution.
This win puts New York's former U.S. Senator another step closer toward making American history as the first woman elected president. But she still has a long way to go before Election Day arrives in November.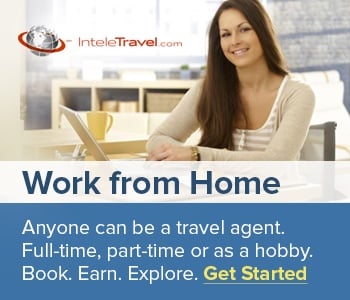 The former U.S. Secretary of State in the Obama administration avoided an embarrassing defeat in her adopted state, where she was considered a double-digit favorite coming into Tuesday's contest. Clinton's victory also blunts Sanders' momentum, as the Brooklyn native has come out on top in the previous seven out of eight primaries and caucuses.
The major networks predicted Clinton the winner about 45 minutes after the polls closed.
BREAKING: Hillary Clinton wins the Democratic presidential primary in New York. @AP race call at 9:45 p.m. EDT. #Election2016 #APracecall

— AP Politics (@AP_Politics) April 20, 2016
A total of 247 pledged delegates were up for grabs in the state. New York divvies up its delegates proportionally—meaning both candidates will earn a share of them. Even without a landslide victory, Clinton still enjoys a clear path to the nomination, with New York voters making her ascension even more likely. Before the primary, Clinton had 244 more pledged delegates than Sanders, according to the Associated Press estimates.
Clinton took the stage at Sheraton in Times Square to a loud ovation Tuesday night.
She thanked New York for sticking by her side during and promised to return the favor. Clinton also appeared to turn her attention toward the general election.
"To all those that supported Sen. Sanders: There's much more that unites us than divides us," Clinton said.
"The race for the Democratic nomination is in the home stretch and victory is in sight," a smiling Clinton added, prompting loud cheers from the boisterous crowd in Manhattan.
Sanders left New York early Tuesday to campaign in Pennsylvania and headed home to Vermont as the results were coming in.
Thank you to all those who came out tonight in New York! Onward to five more states voting next week.

— Bernie Sanders (@BernieSanders) April 20, 2016
The contest between Clinton and Sanders heated up once the pair began campaigning heavily in New York, with Clinton lashing out at Sanders for siding with gun manufacturers over families of gun-death victims who wanted to sue them as well as his inability to express how he'd break up the big banks. She also criticized his lack of foreign policy chops. Sanders, meanwhile, continued to attack Clinton for her ties to Wall Street and refusal to release transcripts of paid speeches to Goldman Sachs employees that netted her $675,000. He also called her out for being a late-comer to the fight to raise the minimum wage to $15 per hour.
As she put it recently, "It's easy to diagnose our problems. It's a lot harder to solve them."
Thank you, New York. You put your faith in me 16 years ago and again tonight. I'll never stop fighting for you. -H pic.twitter.com/Tqp8lCYhvq

— Hillary Clinton (@HillaryClinton) April 20, 2016
A once polite contest between two veteran Democratic politicians became just as contentious as the fight for the GOP nomination, minus the high-school insults, xenophobia and party in-fighting.
Their animosity toward one another became apparent last Thursday in New York City when the pair engaged in their eighth debate, their most combative verbal contest yet, where they sparred on virtually every issue. The "Brooklyn Brawl," as some media outlets termed the debate at the Brooklyn Navy Yards, focused heavily on Wall Street malfeasance and the power of the gun lobby, and which of the two would be more effective at policing the two.
At the end of the day, it was Clinton's pragmatic approach and her broad-based appeal among Democrats, particularly Baby Boomers and African Americans, that won out over the more vocal and unabashed Sanders crowd.
Clinton demonstrated her unique ability to connect personally with voters as she criss-crossed the state. In her only public campaign stop on Long Island, the former two-time U.S. Senator from New York was surrounded by families of victim's of gun violence, including the daughter of the principal killed in the Sandy Hook Elementary School slayings. Voters at the event in Port Washington said they valued Clinton's experience and thought she'd be the strongest candidate to take on whomever the Republicans nominate.
The chance to elect the first woman president also weighed heavily on some voters.
Clinton made an effort to reach out to African Americans, who have thus far favored her over Sanders by a wide margin in other parts of the country.
The Clinton machine also showed its might, eliciting the help of well-known surrogates to stump for her on Long Island, including former Rep. Gabby Giffords (D-AZ), who survived a gunshot to the head at a campaign appearance in 2011, and her husband, astronaut Mark Kelly. Former President Bill Clinton and the couple's daughter Chelsea were also called upon last weekend to appeal to Long Island voters.
Sanders never stepped foot on Long Island proper but held several raucous events in New York City, where he was greeted by tens of thousands of supporters. His campaign said that Sanders' rally last Sunday in Brooklyn's Prospect Park was the largest of his campaign.
Political observers thought Sanders would do well to follow the blueprint former Democratic governor hopeful Zephyr Teachout used two years ago to put a scare into Gov. Andrew Cuomo. And to some extent he did, by calling for a nationwide ban on fracking, the controversial natural gas drilling technique that Teachout had railed against during her failed primary battle against Cuomo.
Sanders, a self-proclaimed Democratic socialist, also unleashed venom on Wall Street and repeated calls for a political revolution that would give Sanders the bully pulpit he'd need to create the kind of change he's proposing.
Several polls have shown Clinton and Sanders in a virtual tie nationally, but for Sanders it may be too little too late. The Democrats hold their national convention in July in Philadelphia. To win the nomination, a candidate needs 2,383 delegates, including pledged and superdelegates, who can support either one. As of April 19, Clinton had 1,758 and Sanders had 1,076.
While party leadership may consider Clinton's win a perfect time for Democrats to come together, Sanders' ability to raise large sums of money through small, individual donations means he's in it for the long run—as he's promised.
The primary battle will remain on the East Coast for another week, as Connecticut, Delaware, Maryland, Pennsylvania and Rhode Island open their polls, before it heads toward California—another state rich in delegates, 546 to be exact.
(Photo credit: Adam Schultz/Hillary for America on Flickr)