In her victory speech Tuesday night in New York City, Hillary Clinton thanked New York for giving her a decisive win, but she may have well been extending her gratitude to the suburbs surrounding Manhattan, Long Island especially.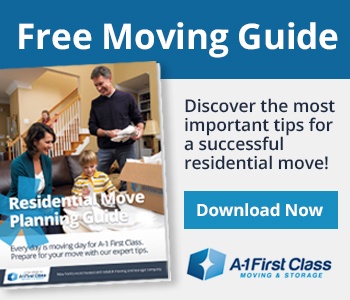 While the former U.S. Secretary of State under President Obama may have won convincingly over Sen. Bernie Sanders (I-VT)—58-42 percent, to be exact—Clinton actually lost the majority of the counties in the state. But she performed extremely well in the five boroughs, several western New York cities, and in Nassau and Suffolk counties, where she carried a combined 58 percent of the vote.
As for the Republican presidential primary, Donald Trump thoroughly dominated runner-up Ohio Gov. John Kasich and Sen. Ted Cruz (R-TX) across the Empire State, winning everywhere except the place where his home bares his name—Manhattan.
On Long Island, the Republican race wasn't even close. On a night when the hometown Mets crushed their opponent by 10 runs, Trump won LI in a landslide, capturing 68 percent and 72 percent of the vote in Nassau and Suffolk, respectively, with Kasich coming in a distant second in both counties. There's not much to say about Cruz's performance. If anything, the Texas senator learned that it's difficult to grovel for votes after insulting an entire state and its so-called "values."
Now that Long Islanders have broken from their collective primary fever, it seems a good time to take a closer look at the results and see how the candidates fared.
Democrats
In Nassau, more than 113,000 Democrats hit the polls Tuesday, with Clinton garnering the majority of the votes. The former U.S. Senator from New York grabbed 62-percent of the vote in Nassau and dominated Sanders in the affluent communities dotting the North Shore's Gold Coast, garnering 65 percent in the Congressional district currently represented by outgoing Rep. Steve Israel, a fellow Democrat who appeared with Clinton on the stump.
Sanders competed admirably on the South Shore, but even his performance there wasn't good enough to break Clinton's stranglehold on the Island. Clinton won all five Congressional districts in the region. Turnout was 30 percent in both counties.
Republicans
Simply put: Trump dominated. He grabbed 72 percent of the vote in Suffolk and 68 percent in Nassau—both counties in which he held events ahead of Tuesday's primary. Kasich, the runner-up, won about 20 percent of the vote and Cruz couldn't even crack single digits. Turnout for Republicans was about 30 percent in Nassau and 32 percent in Suffolk.
Overall, Trump won the most votes on Long Island with more than 136,000 ballots cast in his favor, with Clinton coming in second with nearly 121,000 votes and Sanders in third. The race for the Democratic nomination was more hotly contested. As a comparison, Kasich, who garnered the second-most GOP votes, ended the night with barely 40,000 votes as opposed to the 83,000-plus in Sanders' favor. Long Island Democrats cast about 10,000 more votes than did Republicans on Tuesday.
So as Trump and Clinton continue their pursuit to be their party's nominee, they can look back and thank Long Island for propelling them ever-so closer to the nomination.
(Photo credit: Barbara Kinney for Hillary for America/Flickr)