Democrats staged a dramatic sit-in at the U.S. House of Representatives on Wednesday led by civil rights icon U.S. Rep. John Lewis (D-Ga.) to pressure the Republican majority to hold a vote on a contentious bill that would prevent US citizens on terror watchlists, including the no-fly list, from purchasing a gun.
Democrats occupied the chamber for 24 hours, chanting "No bill, no break," as House Speaker Paul Ryan (R-Wis.) went about his business, barely acknowledging the Democrats' protest. Earlier in the day, Ryan, in an interview with CNN, brushed aside the protest as nothing more than a "publicity stunt."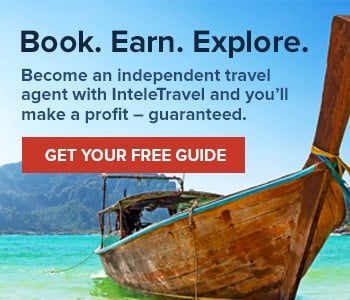 At issue is whether US citizens on secretive terror watchlists should be barred from purchasing firearms. The debate has spawned rather peculiar bedfellows: the American Civil Liberties Union (ACLU) and Ryan are fierce opponents of any legislation linking controversial lists of suspected—but not accused—"terrorists" with gun control measures, while Democrats and presumptive Republican Presidential nominee Donald Trump actually agree on the measure. The only difference between the ACLU's mindset and Ryan's, is the ACLU does not believe the Second Amendment is immune from regulation.
"In this country, we do not take away people's constitutional rights without due process," Ryan said Thursday. "This is not just Republicans saying this. It's groups like the ACLU who are saying this."
The raucous debate over gun control legislation returned to the fore following the mass slaying in Orlando that killed 49 people at a popular gay nightclub. The shooter, Omar Mateen, was twice investigated by the FBI but never formally charged. He was briefly placed on a terror watchlist but his name was scrubbed after both investigations were subsequently closed.
The sit-in, a Civil Rights-era tactic broadcasted on CSPAN via new-school technology in lieu of the traditional C-SPAN feed, also featured speeches from Democrats criticizing their GOP colleagues for failing to act.
House Dems emphathically contend that there should be no legal avenue for suspected terrorists to purchase a gun. But civil liberties groups warned that labeling people on such lists as "terrorists" or even "suspected terrorists" is irresponsible given the opacity governing how people are placed on watchlists.
"Our nation's watchlisting system is error-prone and unreliable because it uses vague and overbroad criteria and secret evidence to place individuals on blacklists without a meaningful process to correct government error and clear their names," the ACLU said in a letter to the U.S. Senate, which voted on but did not pass a similar gun ban.
Under the government's current system, people who believe they were mistakenly placed on the list have no way of ascertaining why their name was included in the first place.
After a federal court ruled in June 2014 that the rules in place to challenge inclusion on the no-fly list were unconstitutional, the government said it would tell US citizens whether they're on the list. In the past, those included on the list only made the discovery after arriving at a US airport.
A separate lawsuit brought by the Center for Constitutional Rights and City University of New York School of Law CLEAR project resulted in four men having their name taken off the list. But the court, on the government's recommendation, dismissed the lawsuit. Lawyers for the plaintiffs filed the lawsuit against the FBI in 2014, claiming the men were coerced into becoming FBI informants by agents who said they would remove their names from the no-fly list if they agreed to spy on behalf of the government. The four men were all Muslim.
"I'm disappointed that I won't be allowed to have my day in court. Though I can finally travel to see my family, I have missed so many milestones being away and have been treated unfairly," Awais Sajjad, one of the plaintiffs in the lawsuit said in a statement after the lawsuit was dismissed. "The FBI agents knew I was desperate and tried to pressure me to become an informant. That shouldn't go unpunished."
At the time of the suit, one man had gone five years without seeing his wife and three children. Another was stopped from boarding a flight to Pakistan, where he was going to visit his ailing father and elderly grandmother, the suit claimed. Instead he was ushered to a windowless interrogation room.
Comic by ACLU and @JenSorensen about how the the no-fly list actually works https://t.co/HICM1EcLll

— ACLU National (@ACLU) June 23, 2016
The ACLU sued the Department of Justice, the FBI and the Terrorist Screening Center in June 2010 on behalf of more than a dozen people on the no-fly list. Four years later, seven of the 13 plaintiffs were removed from the government's database. However, the remaining six were given a summary explaining why they had been placed on the list.
.@VinceWarren: "Why don't we just tighten our gun control laws without doubling down on… hysterical 9/11 policies?" pic.twitter.com/6KJrN2h1fH

— Democracy Now! (@democracynow) June 23, 2016
Vince Warren, executive director of the Center for Constitutional Rights, in an interview with the independent news oulet Democracy Now, challenged Democrats to pursue gun reform without endangering civil liberties.
"What they're essentially doing is that they're compromising a fake concept of constitutional rights in gun control, and they're keeping that strong, and they're watering down an already bad system which we have, which is the no-fly list," he said. "People don't know how they get on the no-fly list…So, if you're using no-fly list as a proxy for dangerousness, as a way to tell that somebody's going to be dangerous…it's not going to work. And we're essentially solidifying the Republican position against gun control by watering down our constitutional rights to stay free from these type of invasions."
For now, the Democrats will continue to push for legislation barring people on secretive lists from getting access to guns. But by provoking backlash from civil liberties groups, Democrats have provided Ryan with an opening to turn what was a debate about guns into a discussion about the potential harmful effects of limiting a US citizens' right to due process—a conversation Democrats on any other occasion would be eager to have.
In this country, we do not take away people's constitutional rights without due process. https://t.co/MXuxFd8RMmhttps://t.co/zOnMHGA3lZ

— Paul Ryan (@SpeakerRyan) June 23, 2016