11. JUSTIFY WINS TRIPLE CROWN

For just the 13th time in history of the Belmont Stakes, a horse won the Triple Crown in June, on the 150th anniversary of the race. Under the watch of Hall of Fame trainer Bob Baffert and under the guidance of Hall of Fame jockey Mike Smith, Justify's name will forever run deep in Belmont. As Larry Collmus, calling the action live for NBC Sports, said as Justify soared past the finishing gate: "He's just perfect, and now he's just immortal."
10. SHARK ATTACK
For the first time in 70 years, a shark bit a swimmer at a Long Island beach in July, triggering a frenzy of paranoia not seen since Jaws debuted in 1975. Another shark is believed to have bitten a second swimmer a few miles away, but only one incident was confirmed by a shark tooth that was left behind. The injuries were minor, but the fear it sparked was real.
9. NASSAU'S NEW GOP BOSS
After a record 35 years leading the Nassau County Republican Committee, it was hard to imagine anyone else but Joe Mondello in the post. But shortly after the party suffered losses in last year's local elections, news broke that President Donald Trump made Mondello ambassador to Trinidad and Tobago. Mondello's right-hand man, Nassau County Off-Track Betting Corporation President Joe Cairo, took over for the former party leader.
8. RETURN OF MY FATHER'S PLACE
Thirty-one years after the closing of My Father's Place, the legendary music venue in Roslyn credited with helping nurture the early careers of Billy Joel, Bruce Springsteen, and other rock royalty, owner Michael "Eppy" Epstein reopened its doors this year at the Roslyn Hotel. True to form, Eppy is continuing on with the tradition of booking top-notch original acts at the reincarnated club.
7. RAYNOR UNSEATS HOOPER
Long Island voters sent 30-year incumbent Deputy Assembly Speaker Earlene Hooper (D-Hempstead) into retirement when they elected community activist Taylor Raynor to replace her. Hooper had been the third in command of the Democrat-led Assembly. Raynor's stunning upset came when she won the Democratic line in the September primaries and later sailed to victory on Election Day.
6. ANTI-GANG ACTIVIST LOST
Evelyn Rodriguez, whose daughter was one of two teens that MS-13 killed in a high-profile double murder two years ago, channeled her grief into becoming an anti-gang activist. President Donald Trump invited her to the State of The Union address and a discussion on the gang on Long Island in May. Sadly, she was fatally struck by a driver during a confrontation just before a candlelight vigil and march scheduled to honor the memory of her daughter in September.
5. CORRUPTION CONUNDRUM CONTINUES
Ex-Oyster Bay Town Supervisor John Venditto was acquitted of federal corruption charges, but still faces a separate case in Nassau County court. His co-defendants, Former Nassau County Executive Ed Mangano and Mangano's wife, Linda, saw their case end in a mistrial. Dean Skelos, the former state senate leader, was convicted a second time but will serve his prison sentence while appealing again. And that's only scratching the surface of local politicos landing in criminal court this year.
4. LIRR PRESIDENT RESIGNS
Embattled Long Island Rail Road President Patrick Nowakowski resigned in May and was replaced by MTA Chief Operating Officer Phil Eng. The news followed reports that the LIRR — the nation's busiest commuter railroad — had its worst performance in 18 years in 2017. Nowakowski led the LIRR for four years.
3. #METOO ON LI
In one of the most stunning developments of the #MeToo movement, just hours after The New Yorker published a story detailing allegations of domestic, physical and sexual abuse at the hands of New York State Attorney General Eric Schneiderman, he resigned. Nassau County District Attorney Madeline Singas was appointed special prosecutor to investigate, but declined to bring charges. Some of the alleged incidents reportedly occurred in the Hamptons.
2. 4 LI-BASED AIRMEN KILLED IN IRAQ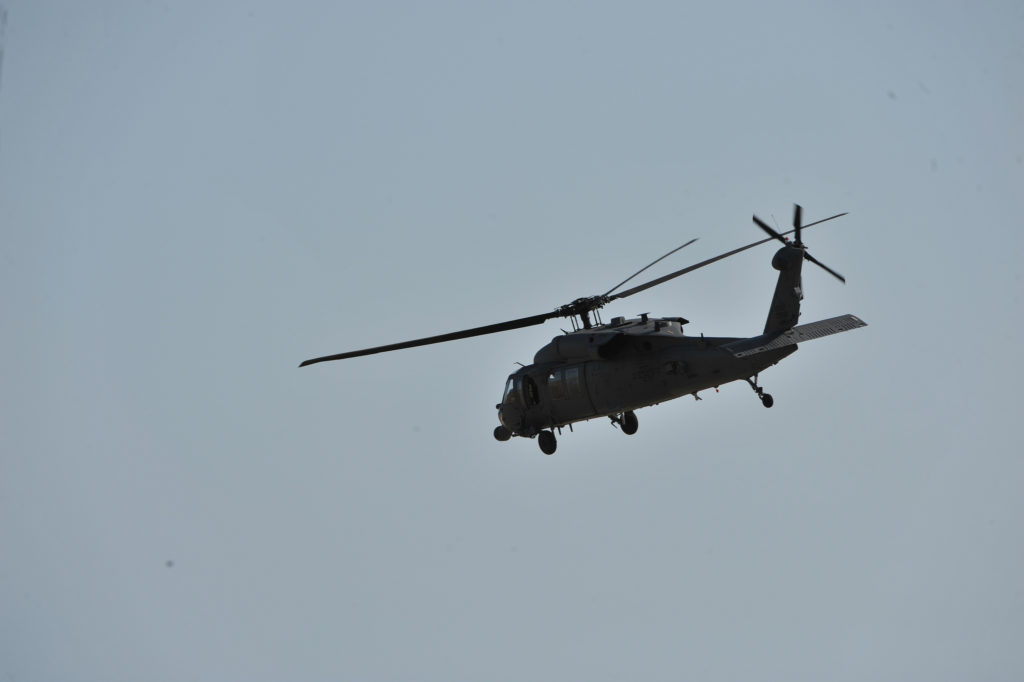 Four members of the New York Air National Guard's Westhampton Beach-based 106th Rescue Wing were among seven U.S. service members killed in March in a helicopter crash in Iraq. They included Capt. Andreas O'Keeffe, 37, of Center Moriches, 30-year-old Staff Sgt. Dashan Briggs of Port Jefferson Station, 39-year-old Master Sgt. Christopher Raguso of Commack, and Capt. Christopher Zanetis, 37, of Long Island City.
1. LI DEMS FLIP NY SENATE
The most impactful story of the year arrived on Election night, when results showed that Democrats unseated three veteran Republican New York State senators from Long Island and won a district vacated by another. Republicans had long held that the Senate was their lone check on Democrat power in the progressive state's capitol. How the Dems will wield their newfound power will be closely watched.