Top 10 Most-Clicked Long Island News Stories of 2021
Rarely does one of our biweekly real estate stories outperform our other content, but when the late Robin Gibb's former North Shore estate hit the market, readers' interests were piqued. With a price tag of nearly $13 million, it's worth the click.
This struggling shopping mall on Long Island found a buyer about a year ago, and we reported the news to readers in early January 2021. New owners said they saw "tremendous redevelopment opportunities" in the property.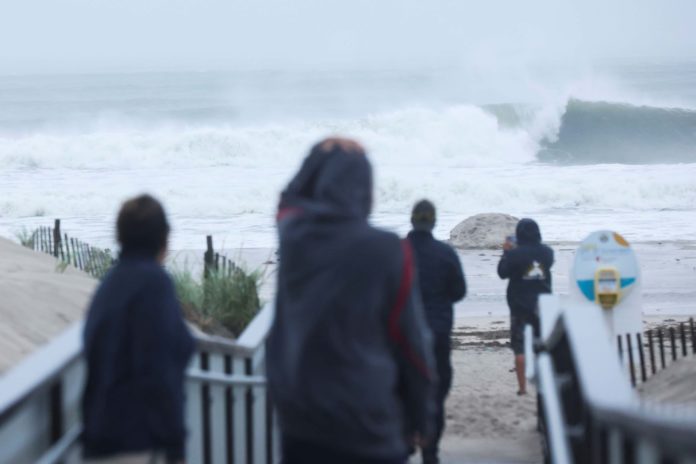 We were hit with some unusual weather events this past year, but Hurricane Henri luckily veered away from Long Island in the nick of time. The Island remained under flood watch and still experienced a storm, just not at the caliber initially expected.
Readers were closely watching the race for Nassau County Executive between incumbent Democrat Laura Curran and Republican Bruce Blakeman. On the night of Election Day, Blakeman declared victory as Curran trailed in votes. She conceded a week later.
Tropical Depression Ida brought historic amounts of rainfall to parts of the Island. The record-breaking rains led to flooding and hazardous conditions.
U.S. District Court Judge Sandra Feuerstein, a longtime federal judge who presided over high-profile cases on Long Island, was fatally struck by a car that fled the scene in Florida in April. She was 75.
A new family attraction announced for the Samanea New York Mall fueled readers' curiosity in May as malls look to diversify their offerings.
Joseph Winters, owner of Winter Bros. Waste Systems, a well-regarded family business on Long Island, died in January after a short battle with Covid-19. He was 54.
Long Island has seen several new supermarkets, such as Lidl and Whole Foods stores, pop up recently. The news of Amazon Fresh planning its New York debut on the Island was of interest to many this year.
And finally, the state announced earlier this year the completion of the extension to Ocean Parkway Coastal Bike Path. The $16.2 million project extended the path to Captree State Park.
Sign up for Long Island Press' email newsletters here. Sign up for home delivery of Long Island Press here. Sign up for discounts by becoming a Long Island Press community partner here.