The powerful Nor'easter that forecasters had been warning about for a week finally made its way to Long Island Friday evening, and just as it did, new reports came in indicating potentially higher snowfall amounts then originally predicted.
The National Weather Service's Upton office reported that Long Island could get blanketed with up to two feet of snow—up from earlier predictions of just a foot. LI was still on track to see potentially dangerous 55 mph wind gusts. The agency's blizzard warning is in effect until 7 a.m. Sunday.
During a press conference Saturday morning, Suffolk County Executive Steve Bellone announced that he had declared a state of emergency, effective at 8 a.m.
"We are now getting a direct hit," Bellone said, adding that the storm was more intense then originally predicted.
Nassau County Executive Ed Mangano also announced a state of emergency.
In an early morning TV appearance, Gov. Andrew Cuomo warned the "the worst is yet to come." In an interview with NBC New York he announced he would be declaring a state of emergency. That allows the state to more easily move resources around and ban travel on certain roads. The governor did not say if he intends to close any roads on the Island. [UPDATE: Gov. Cuomo declares a state of emergency]
The governor also called on residents to stay off the roads, lamenting that he had already seen stranded vehicles and accidents in his travels.
"Beside Mother Nature, what we end up dealing with is citizens" traveling in poor conditions, he told NBC New York. "Once cars get stranded, now the road is impassable, the plow can't pass…now you really have a chaotic situation."
"You should not be on the road, it's that simple," he added.
In Nassau County, Mangano urged residents to shelter in place. The blizzard, he said, would complicate efforts of plow operators because of expected whiteout conditions. Bellone had the same message for residents in Suffolk.
"The roads are treacherous," he said. "Stay off those roads."
Bellone said the county has already received 60 storm-related calls. He said there had been seven accidents on county roads since the storm hit, but no injuries were reported. Mangano told NBC New York hat there had been 27 accidents. He did not say if any were serious.
The storm is expected to intensify as the day goes on, Bellone told reporters. As heavier bands enter the region, snow could fall at a rate of 1 to 3 inches an hour, he said.
Plow operators in Suffolk have been batting the storm since midnight. There are currently 275 plows on Suffolk roads, and that number is likely to increase as the day goes on, Bellone said.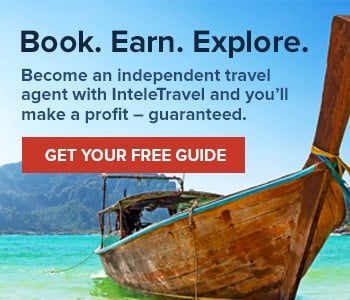 The massive Nor'easter is threatening much of the mid-Atlantic, with millions of people in its path. Thousands of flights have already been cancelled, including at John F. Kennedy International Airport and LaGuardia Airport. Long Island MacArthur Airport won't resume flights again until Sunday afternoon, but departure times vary depending on the airline.
Aside from the snowfall, officials all agreed that their biggest concern was potential flooding along the coast. Parts of the Island are also under a coastal flood warning due to the strong winds. The weather service said tides could be more than 3 feet above normal. The agency warned residents in low-lying areas to be aware of rising water levels and "take appropriate action to protect life and property."
As of 8:30 Saturday, a little more than 1,000 PSEG Long Island customers were without power, the utility reported. At one point, more than 13,000 ratepayers were in the dark.
The Long Island Rail Road was reporting minor delays on several branches. The LIRR has said it could modify or suspend service depending on snow accumulation and if sustained winds become greater than 39 mph.
Snow is expected to taper off late Saturday, forecasters said.
Update 1: This article was updated to include new outage information from PSEG Long Island.
Update 2: This article was updated to include comments from Suffolk County Executive Steve Bellone.