Assemblywoman Michaelle Solages (D-Elmont) was cradling her child at a podium Friday during an event advocating for paid family leave in New York State when she began to decry "bare bones" relief provided under federal law.
As if right on cue, her son Nicholas let out what many in the room interpreted as a disgruntled groan—prompting the contingent at Planned Parenthood of Nassau County to burst into laughter.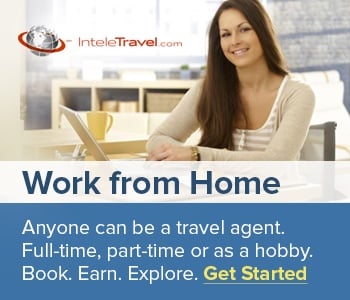 Like his mother, Nicholas apparently had his mind made up on the issue.
"I can't imagine anyone who would have to go back to work after one week because they had to choose between their family and a paycheck," Solages, the proud new mother, said.
Solages and about a dozen other elected officials gathered Friday for the official launch of their campaign, which calls on the New York State Legislature to act on the issue, this session. Those supporting the measure aren't alone—Gov. Andrew Cuomo has also made paid family leave a priority of his 2016 agenda, along with a $15 minimum wage.
The launch attracted Democrats representing local municipalities, the Nassau County Legislature, and the New York State Assembly. Collectively, they are seeking 12 weeks of paid leave for workers, which would amount to two-thirds of an individual's salary. The contingent did not offer specifics on how the program would be funded, but Cuomo has said his plan would be paid for through deductions from workers' paychecks of 70 cents, followed by a $1.47 deduction by 2021.
"The idea of going back to work after a week is stunning," said Assemblyman Todd Kaminsky, the Long Beach Democrat who is running for disgraced ex-Senator Dean Skelos' vacant seat.
His colleague in the Assembly, Charles Lavine (D-Glen Cove), compared New York's lack of funding for absent workers to that of California, which he praised for being hospitable to workers with familial obligations.
Lavine and his wife spent most of January in Oakland, Calif., he said, as they awaited the birth of their grandchild, and he couldn't help but notice the disparity.
"California's system is much more advanced in terms of protecting its citizens than is our system in the state of New York," said Lavine, adding that paid family leave is a "human right."
"Luck shouldn't determine who gets to look out for their family members who are in need," he added.
Hempstead Town Councilwoman Dorothy Goosby said those most in need of assistance are low-income workers who can't afford to abstain from their job for a long period of time.
"We need that desperately," she said of paid family leave.
According to federal statistics, the percentage of U.S. private sector workers who have access to paid family leave is nominal: only 12 percent.
The United States has the oft-lampooned distinction of being only one of three nations in the world that doesn't offer paid family leave, along with Papua New Guinea and Suriname.
Joann Smith, CEO and President of Nassau County Planned Parenthood, said five of her workers are currently pregnant. As of now, they'd have to use a combination of sick leave and vacation time to ensure steady paychecks while caring for their newborns.
"New York has always been a leader in healthcare," Smith said. "We need to continue this."
Advocates also mentioned how unforeseen circumstances, such as health issues, could increase the pressure on parents to stay at home to care for children, or other family members.
It was a decade ago that Lorena Bowie, outreach coordinator for the family advocacy nonprofit Every Child Matters, had to quit her job at another nonprofit to care for her daughter, who was stricken with Vesicoureteral reflux, which affects the kidney.
Doctor visits led to surgery, followed by multiple 15-day stints at the hospital. Bowie remained by her daughter's side each time she was admitted, because, as she said, "I was nursing, so there was nobody else to be able to feed my child."
"As a new mom, I had no other choice but to take off from work," Bowie said.
As her attention diverted to her sick daughter, bills began piling up. Had their been resources offered to her back then, financial trouble would've been the least of her worries, she noted. With her daughter now healthy, Bowie has been able to concentrate her efforts on ensuring other women get the help they need.
"It's very important for us as mothers to be there for our children," she said.