New York Gov. Andrew Cuomo on Monday declared victory in the fight for a $15 minimum wage with a congratulatory rally in Manhattan that also served as a campaign stop for Democratic presidential hopeful Hillary Clinton.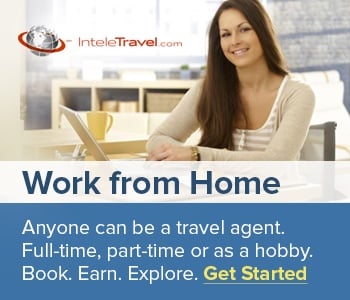 A smiling Cuomo, who made the $15 minimum wage hike a top priority of his 2016 agenda, told the partisan crowd at Jacob Javits Center that the new pay bump, included in this year's state budget, would "restore economic fairness" and help rebuild a fractured middle class.
"We defined the problem," Cuomo said. "We explained the unfairness, and the people of the state of New York responded because the people of this state demand fairness and demand justice."
Joining Cuomo on stage was Clinton, the former secretary of state and twice-elected New York Senator. Clinton didn't shy away from using the governor's legislative achievement to attack GOP frontrunner Donald Trump even though she's still entrenched in a primary battle of her own against Vermont Senator Bernie Sanders, a self-proclaimed Democratic socialist.
Donald Trump says that wages are too high, but we know better. Americans deserve a raise. #RaiseTheWage

— Hillary Clinton (@HillaryClinton) April 4, 2016
New York's wage hike won't go into effect immediately. The plan calls for Nassau and Suffolk counties to increase the minimum wage to $10 per hour by the end of 2016, followed by a $1 hike in pay each year until the $15 cap is reached by 2021. New York City businesses would raise their hourly wage to $15 by the end of 2018. Small business owners and industries operating in other regions of the state will separately be required to raise wages incrementally over a four-year period.
The uneven rollout may be complicated, but it was intended to give anxious business owners time to adjust before they become mandated to pay the legal $15 minimum. The new law, however, does not include tipped workers.
Before its recent passage, Cuomo spent considerable time on the road to build a formidable coalition to support the bill. For a brief period, the governor's strategy included campaign-style rallies in which he toured the state in a ostentatious red-and-blue RV.
"It was the labor movement that built this nation's middle class in the first place and we're rebuilding the middle class for a new economy today," Cuomo said.
Cuomo's back-patting speech also included some presidential campaign undertones, taking veiled shots at Trump without mentioning the bombastic reality TV star and billionaire businessman by name.
"I'll tell you what we did not do in New York," Cuomo said. "We didn't take the anger, and we didn't fan the flames of the anger, and we didn't use the anger politically. And some voices out there want to do just that: they want to take that anger, and they want to use it politically. They want to use it as a way to turn us against each other."
Clinton, who has been campaigning in New York in advance of the state's April 19 presidential primary, called the $15 wage hike a "real watershed."
During her campaign, Clinton has advocated for a $12 federal minimum wage but said she supports local governments that pass their own pay hikes. On Monday, the former two-term U.S. Senator predicted that New York's achievement would be far-reaching. "I know it's going to sweep our country," she said. Her opponent, U.S. Sen. Bernie Sanders (I-VT), has called on the federal government to raise the minimum wage to $15.
President Obama released a statement Monday commending lawmakers in New York for their efforts while issuing a long-shot plea for Congress to follow their lead.
"This action means more parents won't have to choose between their job and caring for their new children," Obama said. "It means more workers can earn a higher wage to help make ends meet."
The agreement by New York lawmakers came less than a week after California became the first state in the country to approve a $15 minimum wage hike.
Cuomo also signed into law a 12-week paid family leave bill that will go into effect in 2018 and will include both part-time and full-time employees.
(Gov. Andrew Cuomo held a rally at Jacob Javits Center in Manhattan Monday, April 4 to celebrate historic $15 minimum wage hike. Photo credit: Don Pollard/ New York Governor's Office)