In anticipation of Spa Week, a national initiative when local spas offer discounted rates, some of the Morey Publishing staff were assigned the very tough job of experiencing spa treatments so that we could report back to readers what to expect.
Beverly Fortune and Danielle Esposito checked out the luxurious spa at the Viana Hotel & Spa, while Jaime Franchi hopped over to Dr. Buglino's office in Woodbury. The treatments—a facial, a microdermabrasion, a body scrub, and a massage—were all different, but all equally relaxing and enjoyable. If you're in the market for luxurious pampering, Spa Week offers discounted treatments so you can spoil yourself.
Go ahead. You deserve it!
Beverly:
If you haven't already had a chance to stay at the Viana Hotel on Broadhollow Road in Westbury, you are missing out on a beautiful experience.
This Long Island treasure is the only hotel here that is LEED-NC Silver-certified and includes state-of-the-art technology and eco-friendly features, especially its Zen-inspired day spa and full-service salon.
This oasis of luxury is one of the best kept secrets on Long Island. Not only can you get first-class spa treatments, but as a guest of the spa you are encouraged to use the other hotel amenities, such as their sauna and steam room, hot tub and lap pool.
Veronica, the spa manager, was extremely gracious. After I'd expressed an interest in the steam room, by the time I changed into my spa robe and slippers, she had the steam room ready for use. (As a green hotel, they are very conscious of energy consumption.)
The steam room was heaven, and I promised myself that the next time I'm there for a spa treatment (and yes, there will definitely be a next time) I'll pack a bathing suit so I can swim a few laps.
The Viana is offering a few Spa Week specials, a facial, massage and body care, so you can try something from each of their specialties:
• $50 Spa Week Viana Signature Facial (normally $90). All facials last 50 minutes, include a deep cleanse, exfoliation, extractions and a condition-specific masque. They also include a moisturizing hand and arm massage with heat mitts.
• $50 Swedish Relaxation Massage (normally $95). Licensed massage therapists customize their services to your needs and use hot towels to keep you calm, rejuvenated and relaxed. All treatments are 50 minutes.
• $50 Viana Shea Butter Body Scrub (normally $95). A pure and natural conditioning body scrub, leaves your skin smooth and glowing. A lavish application of natural Shea butter cream is the icing on the cake. This treatment is also 50 minutes.
I chose the Viana Butter Body Scrub. Wow. My esthetician, Danielle, was amazing. I got undressed and laid on a heated bed and was scrubbed from head to toe with this delicious smelling exfoliating salt. After I was covered in scrub, Danielle turned on a heavenly hot shower and left the room so I could shower in privacy as I rinsed off the salt and exfoliated skin.
It was a rejuvenating experience. I could have stopped there, my skin felt so soft. But there's more! As I showered, Danielle changed the sheets and after I finished towel drying, I again was on the nice, warm bed.
This time, Danielle applied a rich, warm Shea butter cream that smelled absolutely like heaven. It melted into my skin. When she was finished, I was glowing from head to toe. Not greasy at all, it was refreshing to have summer-ready skin.
I've decided this is the perfect, must-do treatment for every change of season and I will be back at the end of the summer for my next body exfoliation, prepared to swim, steam and sauna for a few hours of pure relaxation and pampering. But not before I try their signature facial and massage!
Danielle:
The moment I walked into Viana Hotel and Spa, I was enveloped in a warm and welcoming atmosphere that immediately made me feel not only comfortable, but instantly relaxed.
Viana Spa's receptionist, Veronica, was an absolute pleasure from beginning to end. She walked me through the eco-friendly, beautifully decorated spa and made sure that I was completely taken care of.
After dressing in a fluffy robe, I was greeted with a glass of bubbly and a beautifully crafted dish of melon balls and chocolate covered strawberries. Everything was so delicious that I contemplated ordering some strawberries to go!
Since I arrived a little early, I was invited to try out some of the spa's peaceful amenities. An intimate lap pool and whirling hot tub were surrounded by plush lounge chairs, clean towels and two of my favorites: a sauna and a steam room. I stepped into the sauna first, letting the warmth wash over me and prepare me for the intensity of a good steam. After spending some time in the sauna, I made my way to the steam room and could actually feel both my pores and my muscles love me for it.
I highly suggest spending some time unwinding with these amenities before your spa treatment—they get your mind and body fully in the zone for the pampering that awaits you.
My licensed masseuse, Christina, found me when it was time for my appointment: a Swedish Balancing Massage.
As an avid CrossFitter and obstacle course racer, I'm always hurting and aching to some capacity. Christina not only asked me in-depth questions about any soreness or body pains I was having; she also recommended and executed the right amount of pressure for my (many) knots and sore muscles.
The massage was perfection and Christina was magic. My 50-minute session allowed me to feel more relaxed than I've felt in a long time, and I promised myself multiple times on that table that I would dedicate at least a massage-a-month program into my life.
They are just too good not to! If you haven't done so already, I highly suggest paying a visit to Westbury's Viana Hotel and Spa.
Experience the zen-like oasis for yourself. Be transported in to a world rich with soothing sounds, calming colors and a friendly, hospitable staff that will ensure every moment of your time there is pure, tranquil bliss. I promise you'll thank me later.
Jaime:
The office of Dr. Anthony Buglino is warm and inviting. Temporarily located inside an obstetrician's office in Woodbury, patients immediately understand that this spa treatment is a medical procedure. However, for those for whom plastic surgery is a foreign concept or who are used to bathrobes and the quiet tinkling of Enya in the background, rest assured: The Hydrafacial is a relaxing, rejuvenating, and non-invasive experience.
The kicker? This facial has a more intense, lasting benefit than anything you can get at a day spa. That's because this computerized facial is customized to every single individual.
My facialist, Dana, has over 10 years of experience owning her own spa in Manhattan before working alongside Dr. Buglino. She was able to assess my skin type, problem areas and exactly what I needed. She entered the data into a computer and boom—my high-tech facial began.
Dana warned me that it could get pretty wet—it was a hydrafacial after all—and she was right. The first part of the six-part facial was a medical-grade exfoliation serum designed to remove all of the dead skin cells from my face. It was applied via a handheld electronic device that served to deliver more comprehensive results than soft cloths could.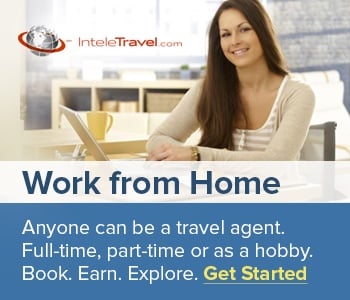 That same device, with a different head, was used for the next step: the vortex peel—a combination of glycolic and salicyclic acids that worked like a peel but without any harshness. Then came the extractions, which in all honesty I usually dread. Because it's usually painful. However, because the hydrafacial is done with the electronic tool, it delivers amplified results without any pain at all. It simply applied the exclusive beta-HD serum and cleared away all of my impurities. Of which there are many.
I was now primed for the good stuff. Dana applied vortex boost and vortex fusion which fully hydrated, moisturized, and purified my skin, leaving it taut and toned, dewy and—yeah I'll say it—younger looking. My husband noted the glow on my face as soon as I arrived home with an armful of products I was instructed to use to maintain my healthy, newly beautiful, fresh face.
Thanks Dana!
Beverly:
There is nothing as rejuvenating as microdermabrasion and a professional facial. You see immediate results and so does everyone else. I was totally convinced that I would get first-rate service when I entered the premises.
Everything is top-shelf, just beautiful. My instincts proved me right. Olga, my aesthetician, was extremely professional and had gorgeous, natural-looking skin.
First Olga evaluated my skin, and I mean really looked at it. I've had facials before where you get a nice facial massage, a mask and then you're on your way. Not at Vita Ageless Medical Aesthetics.
After my skin evaluation, Olga began the microdermabrasion, a skin resurfacing treatment that uses a stream of micro-crystals projected onto the skin and then instantly vacuumed away. This procedure removes dead and flaking skin and leaves your skin feeling smooth, soft and renewed. It improves skin tone and when done in a series, minimizes fine lines and wrinkles, stretch marks and acne scars.
When the microdermabrasion was complete, warm steam was wafted onto my skin and then Olga gently cleansed any remaining "dust" from the procedure and began extracting any clogged pores. She was gentle, but I knew that she was getting it done. She applied a warm compress to my face and then applied a gel-based collagen mask.
As the mask worked its magic, Olga began massaging my shoulders, neck and upper arms with warm oil and hot stones (my favorite). I don't know how long the mask was on because I felt like I was in heaven. After she removed the mask, she applied facial oil and massaged it into my skin. When I was finished, I looked in the mirror and loved the way my skin looked! I didn't need any foundation or blush, I was rested and revived.
This high-end day spa is definitely on the must-go-to-list for Spa Week!  The treatment was first-class, as was the staff and surroundings. Grade-A all the way.
Here is a list of Long Island spas that are participating in Spa Week. Check out www.SpaWeek.com for full details, all treatments are $50 from April 11 to 17.
Blue Salon and Spa
Bocu Salon and Spa
Body & Skin Care by Tamara
Signature HydraFacial
10 Units of Botox
Lymphatic Drainage Treatment for The Face
Center For Pain Relief & Wellness
Deep Blue Med Spa at Long Island Plastic Surgical Group – Babylon
Deep Blue Med Spa at Long Island Plastic Surgical Group – East Hills
Deep Blue Med Spa at Long Island Plastic Surgical Group – Garden City
Eastern Breeze Nail & Spa
Fantastic Spa
Hand & Stone Massage and Facial Spa – Rockville Centre
Hands on HealthCare Massage Therapy and Wellness Day Spa
Ahhh Spa! Deep Tissue or Swedish Massage with Facial Refresher Masque, Hydrating Hand Wrap
You Glo Therapeutic Facial or Body Scrub with Peppermint Foot Scrub and 'I Wanna Be Sedated' Herbal Infused Scalp Massage
Joseph Christopher For Beauty & Wellness
Laser Plus Spa- Bellmore
LaVida Massage – Smithtown
Lord & Taylor Salon & Spa
nu glo medi-spa
NuZen Spa
Swedish Massage
Deep Cleansing Facial with High Frequency Treatment
Organic 'Milk + Honey' Sugar Body Scrub
O Spa
Orange Skye Body & Beauty Bar
Purity Spa
Wild Orange Massage with Coconut Oil and Wild Orange Cocktail Infusion
Vitamin C + Cranberry Facial with Buff and Hydrate Hand and Foot Scrub
Red Door Spa – Bellmore
Red Door Spa – Garden City
Red Door Spa – Woodbury
Red Door Spa at The Garden City Hotel
Spa Week De-Stress Body Treatment
Spa Week Facial
Spa Week Pedicure with Choice of Gel Polish for Toes or Paraffin Hand Treatment
Red Hots Spa
Smooth Generation Skin Rejuvenation Spa
Somatic Massage Therapy
The Medical Spa Of Brian D. Cohen M.D.
Viana Hotel & Spa: Signature Viana Facial with Botanical Products, Shea Butter Body Scrub
Vita Ageless Medical Aesthetics
Experience the soothing, cleansing power of all that these health and beauty spas have to offer at Spa Week!
Spa Week. SpaWeek.com April 11 – 17.