Hometown kid Donald Trump towered over his Republican rivals in the New York primary Tuesday, bolstering his lead as the GOP presidential front-runner and snapping a string of losses in smaller states that threatened to derail his anti-establishment campaign.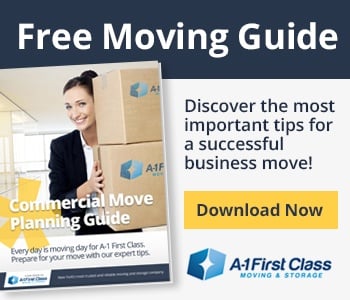 The real estate mogul and ex-reality TV star's victory was not unexpected, with various polls predicting that Trump would drub his closest rival, U.S. Sen. Ted Cruz (R-TX) and distant challenger, Ohio Gov. John Kasich. The only question was how wide the margin would be. A dominant showing by Trump could land him all 95 Republican delegates up for grabs in the state.
The Associated Press projected Trump the winner just as polls closed at 9 p.m.
BREAKING: Donald Trump wins the Republican presidential primary in New York. @AP race call at 9 p.m. EDT. #Election2016 #APracecall

— AP Politics (@AP_Politics) April 20, 2016
"This has been an incredible evening, it's been an incredible day and week," Trump told his supporters at Trump Towers in Manhattan, emerging to the sound of Frank Sinatra's "New York, New York."
"We don't have much of a race anymore," Trump said, adding, "It's really nice to win the delegates with the votes."
After the hotly contested primary shifted from Wisconsin to New York two weeks ago, there was no question it'd be an uphill climb for two of the contestants not named Trump.
On Long Island, Trump garnered endorsements from Republican political bosses in Nassau and Suffolk counties and from Nassau County Executive Ed Mangano. The Republican delegate-leader attracted 12,000 people at a rally in Bethpage earlier this month and about 1,100 people at a smaller venue in Patchogue last week. Both events sparked outrage, with hundreds of demonstrators condemning Trump for anti-immigrant remarks, dubbing him a fascist and likening him to Hitler.
Trump, who grew up in wealthy Jamaica Estates, questioned his competitors' sincerity as they stumped for votes in New York City, Long Island, the state capital and in upstate towns. He also trumpeted his New York roots. Trump lavished praise on the Sept. 11, 2001 "first responders" and talked about the horrors of that day. He decried Cruz for making his comment disparaging "New York values" and dismissed Kasich's continued presence in the race.
Thank you New York! I love you!#MakeAmericaGreatAgain #Trump2016 pic.twitter.com/T1J0aUwMXl

— Donald J. Trump (@realDonaldTrump) April 20, 2016
Kasich appeared at two cable-TV town hall events in Nassau and Suffolk, but Cruz never made it to the Island, instead dispatching his wife Heidi to drum up support in Bellmore, Mineola and Melville. But Cruz wouldn't be where he is in the race without the support of one prominent Long Islander, billionaire Renaissance Technologies hedge-fund operator Robert Mercer, who gave $11 million to a super PAC supporting the Texas Republican last year and hosted him at his exclusive Owl's Nest estate in Head of the Harbor in Suffolk.
The tough-talking Trump was not without flubs, especially in the final stretch. While recalling the World Trade Center attacks nearly 15 years ago, Trump mistakenly referred to 9/11 as "7-Eleven," which for any other candidate in the field would likely prove disastrous. But Trump's campaign seems to be made of Teflon. He's withstood tough criticism for his perceived xenophobic views on immigrants, especially Mexicans and Muslims. One of the more fascinating phenomena of this race is that the more establishment Republicans and the media challenge his statements, the more his supporters seem to embrace him.
When protesters infiltrate his rowdy speeches, they're often jeered and heckled by the pro-Trump crowd as the candidate himself yells, "Get 'em outta here!" Or when Trump laments what he perceives to be a "rigged" political system that serves to prop up party elites, his fans show bitter contempt for party big wigs who they feel have demonstrated little regard for their hardships, particularly since the Great Recession of 2008.
Despite calls to ban all Muslims from entering the US, his lack of empathy for Syrian refugees, and his incendiary remarks about Mexican immigrants, Trump has built up a healthy delegate lead, while seasoned Republican politicians competing for the nomination have failed miserably at fostering similar enthusiasm.
Yet there's no guarantee that Trump can secure the nomination at the GOP's July convention in Cleveland. Failure on Trump's part to grab the 1,237 delegates he needs to become the party's nominee could trigger a contested floor fight that could rip the party apart and make way for another candidate, perhaps Cruz or Kasich, to get the nod instead. If Trump is denied what he says is his due, he's already predicted there would be riots at the convention.
Trump launched his campaign last June in true Trump fashion. With the Trump Tower lobby filled with spectators, he waved triumphantly to the crowd as he dramatically descended an escalator with his super model wife Melania in tow and then delivered a bombastic speech that gave birth to his "Make America Great Again" campaign slogan and launched his chief campaign issue, building a giant wall that would prevent Mexicans from crossing the southern border and into the United States—and making Mexico pay for it.
At the time, many political observers saw Trump's White House bid as some sort of marketing ploy to enhance his brand or a way for Trump to massage his massive ego.
Ten months later, Trump has built a strong base of supporters who are on the verge of giving him the nomination. New York has spoken. But a slew of other primary battles in states where Trump's appeal may be less pronounced await.