As they soared over the Greek island of Lesbos, Colin and Latifa Woodhouse of Great Neck peered through the plane's tiny window and were struck by the sight of life preservers strewn along the shore of the Aegean Sea—which, as the legend goes, bears the name of an Amazonian Queen swallowed up by the sprawling body of water.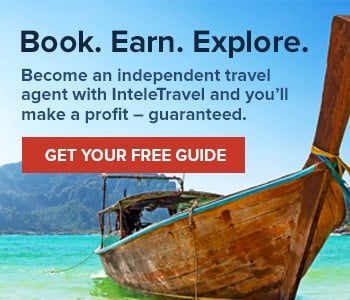 It wasn't until they landed that the Woodhouses truly began to comprehend the enormity of the refugee crisis engulfing Europe. Yet here they were, 5,000 miles from home, ready to take on the greatest migration of people since World War II.
"Wow," Colin recalled as the plane made its final approach, "this is big time."
Like the overcrowded dinghies making the treacherous four-mile trip from Turkey to Lesbos, the discarded life preservers tell the tale of countless lives lost, dreams shattered, children literally ripped from the arms of desperate parents by a ferocious sea that even a Queen of the Amazons was ill-fit to conquer. But for those fortunate to survive the perilous crossing, these life preservers tell a story of hope, perseverance and a future free of fear of bloodshed.
In late January, the Woodhouses—Colin a financial advisor and Latifa a retired New York City school teacher and college professor—made the decision to put their own lives on hold and instead donate their time to helping war-stricken refugees seeking a better life in Europe. The couple was not alone: their daughter Alexandra and friend Diane Lombardi, a doctor, also joined in the cause.
The Woodhouses echo migrants and organizations on the ground that say they need all the help they can get dealing with this historic refugee crisis.
The flow of refugees was initially so overwhelming that Europe was caught flat-footed. According to the International Rescue Committee, 60 million people are displaced worldwide, which is the equivalent the entire population of Italy fleeing their homes. Twelve million of those displaced are from war-ravaged Syria, which has been upended by a five-year-old civil war and the rise of the self-proclaimed Islamic State. Half are children. Like the three-year-old whose body washed ashore on a Turkish beach after his boat overcrowded with refugees had capsized in the Aegean. The photo of his drowned tiny corpse became an iconic image of the ongoing catastrophe.
Syrians aren't the only migrants seeking asylum in Europe or the United States, however. Iraqis, Afghans, Pakistanis, South Sudanese and Nigerians have also absconded from their homelands. The United Nations High Commissioner for Refugees said in March that since 2015 more than one million refugees have crossed into Greece.
---
"I had never seen hell, but tonight, it was worse than hell. I thought I died. But I'm alive, I'm alive."
---
While the European Union and Turkey reached a deal this February to stem the flow of migrants to Greece, much to the dismay of human rights organization, the United States' response has been largely relegated to providing humanitarian aid on the ground and in Syria, to the tune of $5.1 billion since the conflict started in March 2011.
American politicians turned the refugee crisis into a political hot potato last year when more than two dozen US governors said they'd refuse to welcome any Syrians, the majority of whom are Muslim, into their respective states. Still, the Obama administration stuck to its plan to admit 10,000 refugees, a tiny fraction of the millions escaping bloodshed, beheadings, rape, sexual slavery, immolation and countless other atrocities. The country that has been most welcoming to refugees has been Germany, which has accepted more than a million migrants.
Colin, for one, is profoundly disappointed in how the US government has responded to hordes of people escaping violence.
"We're a country that was founded as being a safe haven from persecution," Colin says. "That's at the very core of the principles of this country, and to turn away an extremely vulnerable population is not only against our legal obligations, but it's immoral."
The challenge facing Greece is much more complicated because refugees are using the economically strapped nation as a springboard to countries with better job prospects. They have no desire to stay there. At its height last year, 5,000 refugees were arriving in Greece each day.
For the Woodhouses, traveling to Lesbos was a no-brainer even though there were plenty of nonprofit organizations already in Greece with the bandwidth to respond to such a calamity. When the Woodhouses boarded their plane on Jan. 24, they had little clue just how much they were needed.
What began as a simple humanitarian mission quickly evolved into a spiritual exploration in which the couple met strangers that would become life-long friends, not crazed terrorists, and discovered how the simplest of deeds can be met with boundless expressions of gratitude. For every person they helped, there was an entire family waiting to say thanks. And with each passing day their commitment to the cause never waned, despite periods of disappointment that they could not do more.
Here is the story of their journey.
AFGHAN HILL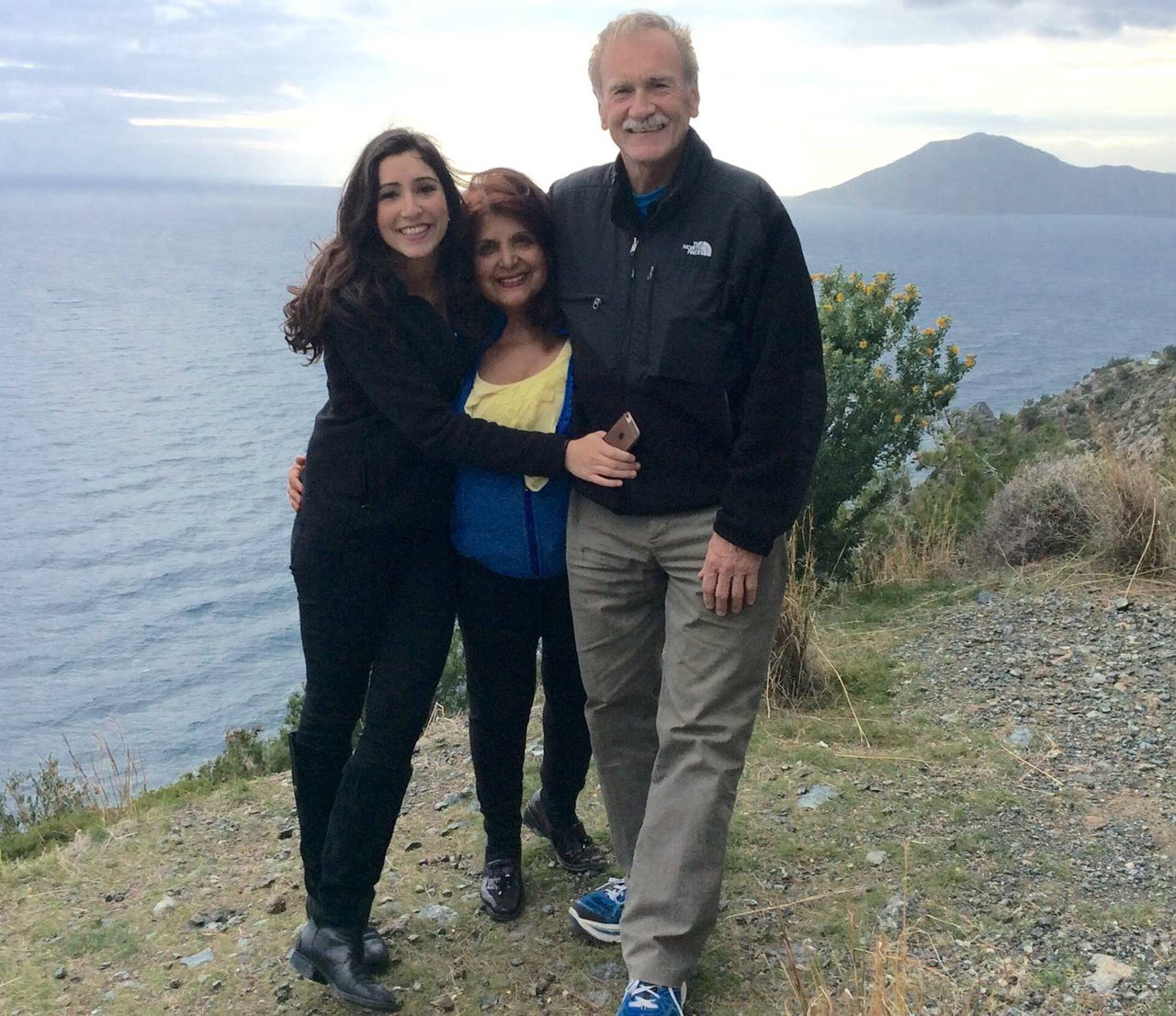 If a photo could speak, the image of a rain-soaked young Afghan girl pressed up against a chain-link fence during a deluge would cry out in pain.
"That was the breaking point for me," Colin tells the Press from inside the couple's Great Neck home, recalling the moment he felt inspired to act.
Instead of wrestling to remove the heart-wrenching image from their minds, the Woodhouses decided to use it as motivation.
Looking at the refugees, Latifa saw her own family, who had fled political persecution following the Soviet Union's invasion of Afghanistan and were granted asylum in the US.
"Being a daughter of refugees and going through that with [the] Russian invasion, I knew first hand what it was like," says Latifa, who met Colin in Afghanistan, where he was teaching at Kabul University.
This crisis was personal.
So they began to make preparations to fly to Lesbos. The Unitarian Universalist Congregation of Shelter Rock, where Latifa is a member of the board of trustees, approved a $200,000 crisis grant to be split evenly between the Unitarian Universalist Service Committee and the Syrian Medical Staff in Syria. The Unitarian Universalist Service Committee has separately contributed $600,000 to grassroots partners on the ground providing humanitarian aid. The Woodhouses on their own were able to raise $16,000 that they used to deliver aid to refugees in Lesbos.
---
"It's a fundamental human right that people who are victims of persecution are able to flee their country and enjoy asylum."
---
Armed with the $16,000 they raised to assist for the relief effort and 250 pounds of Patagonia jackets to hand-deliver to frostbitten and weary migrants, the Woodhouses landed in Lesbos. On average, the mercury in Lesbos typically hovers around 50 degrees in January. But the day after they arrived it was "shockingly cold" on the Greek island, Colin recalls. Smoke billowed over the camp as refugees burnt wood inside their tents to stay warm.
Even the Woodhouses couldn't escape the elements, with winds whipping through their hotel room, sending a shiver through their bodies.
With little access to heat—a luxury in Lesbos—the Woodhouses turned to humanitarian work to warm their hearts.
What they saw when they took stock of the flood of arrivals was extraordinary.
Scores of volunteers would greet refugees as they came ashore, oftentimes offering blankets or a new pair of socks. Many of the incoming dinghies, meant to comfortably hold about 25 passengers, would be brimming with up to 80 people. Those who arrived safely would be directed to a fleet of buses destined for Camp Moria, where the Greek government was stationed to register newly arriving migrants.
"We can die in our country or we can die to find safe sanctuary," Colin says, describing the mindset of those embarking on the dangerous journey to Europe.
If safely crossing the Aegean was not taxing enough, refugees would face yet another obstacle as they came ashore: a debilitating language barrier.
Latifa, who speaks Farsi, Pashtun and a little broken Arabic, realized her language skills could be a useful tool to help jittery refugees.
At one point she spotted a dazed and confused 10-year-old Afghan girl wrapped in a blanket.
"We thought, 'Is she alive or is she dead?'" Latifa recalls.
When Lombardi, the doctor, approached the girl, all she could offer was an inaudible mumble. Latifa attempted to speak to the girl in Farsi. It worked.
"Khala Jaan," the girl told Latifa, meaning "Dear Aunt"—a term of endearment.
Finally able to connect with someone, the girl opened up.
"We read in books about hell, what hell is like," she told Latifa. "I had never seen hell, but tonight, it was worse than hell. I thought I died. But I'm alive. I'm alive."
The number of people unable to communicate with volunteers because of the lack of translators highlighted just how difficult it was for refugees to continue their journey. If they couldn't get even basic instructions, Latifa wondered, what were they supposed to do?
Then Latifa realized she could be the voice for war-weary refugees who otherwise would not be able to get a word across.
At one point she came upon an Iraqi family who had been shuttled to the camp by UN representatives who left them with scant instruction about what to do next.
"Why are you sitting here?" she asked the family in their native tongue.
The family, one woman explained, had been brought to the camp but were not advised about what to do next. She told Latifa about her sister-in-law's husband who was slaughtered and all the things they had to leave behind.
"We had a house," the woman said through her tears. "We had everything."
While Latifa was honing her translating skills, Colin and volunteers from other countries were busy building trenches and alleyways to improve the flow of traffic in the camp. The volunteers may have had their own difficulties communicating but once Colin produced a hammer, everyone seemed to know what to do.
Colin quickly observed that refugees at Afghan Hill needed wider steps to make access to the medical tent easier. He and other volunteers working on the project dubbed it, "Stairs to Europe." Colin solved the lack of lighting by going to the local hardware store and purchasing some solar lights, which he helped install.
"There was this communication of two guys that can handle a tool," he says.
If translating or building new steps wasn't possible, the Woodhouses found other ways to contribute. The money they raised helped pay for food, clothes, bus tickets and ambulance rides from Athens to Macedonia.
Or they'd do little things to lift up the spirits of children by handing out stuffed animals or soccer balls.
"We felt pretty good because we were able to get people on their way," Colin says.
Jillian Tuck, senior program leader for Rights at Risk at the Unitarian Universalist Service Committee, a nonsecretarian global human rights group, said the organization launched a refugee crisis fund almost immediately after the crisis began to unfold, raising $600,000. The money would be funneled out to the UUSC's partners that operate in the impacted area. The UUSC is currently funding about nine organizations there.
"It's a fundamental human right that people who are victims of persecution are able to flee their country and enjoy asylum," Tuck says.
SNOWY GRAVE
In the wake of the Paris attacks in November that killed 130 people, more than half of the governors in the US reacted angrily at President Obama's proposal to admit 10,000 Syrian refugees into the country. New Jersey Gov. Chris Christie, a Republican, even said orphans under the age of five weren't welcome in the Garden State.
In his letter to Obama, U.S. Rep. Peter King (R-Seaford), questioned the vetting process that refugees undergo.
"The recent terrorist attacks in Paris have shown the extent of ISIS's brutality and ability to conduct a major attack in the West," King wrote. "There is no denying that the current process through which the United States screens and admits Syrian refugees presents ISIS with an opportunity to transport operatives to carry out attacks in the United States."
The hysteria over ISIS fighters potentially masquerading as Syrian refugees led to a since-debunked social media-stoked rumor alleging that the Catholic Church's humanitarian arm was in the process of building a "tent city" in Amityville to house refugees. At the time there were no applications to bring these refugees to Nassau or Suffolk counties, according to Catholic Charities.
What the Woodhouses observed on the ground in Lesbos is very different from the suggestions ricocheting through cable news and the Internet.
A family they met in Greece recently called Latifa via the popular messaging app WhatsApp to update the couple on their progress: They had made it to Germany. But the family wanted more, Latifa says. They want to come to America.
Given the rise of Islamophobia in America, which some Muslim rights groups have linked to xenophobic comments uttered during this presidential election season, Latifa told the family that the time wasn't right. She wishes it were.
"Why can't we open our hearts and our minds?" Latifa says. "I met at least 1,500 to 2,000 people personally. I talked to them, engaged with them. None of them had any sign of being a terrorist or being ISIS or being whatever this creepy Donald Trump is talking about."
"They are desperate for their lives," she says.
Now home for about two months, Colin says he's disappointed by the European Union's recent agreement with Turkey to empower authorities in Greece to return refugees arriving there back to Turkey.
"To say Turkey is a safe place for refugees is cynical at best and murderous at worst," Colin exclaims.
Colin is not alone in expressing bitter disappointment about the Europeans' response.
"In their desperation to seal their borders, EU leaders have willfully ignored the simplest of facts: Turkey is not a safe country for Syrian refugees and is getting less safe by the day," said John Dalhuisen, Amnesty International's Director for Europe and Central Asia, on the human right's groups website.
Thinking back to their own journey, the Woodhouses remembered a young Afghan named Jaweed, whom Latifa first met at Camp Moria, after primal cries thundering out of his tiny body alerted her to his presence.
Jaweed had slogged through brutally cold temperatures in the mountains abutting Iran and Iraq. As his family waded through the snow, Jaweed's unprotected hands had developed severe frostbite. By the time he made it to Camp Moria, each hand was the size of a watermelon.
As Latifa comforted the family, Colin grabbed the boy and rushed him to a nearby clinic, where doctors gave him drugs to numb the pain. Eventually he was taken to volunteer-run refugee site called Camp Pikpa, where people with serious maladies can get special care.
It was at Camp Pikpa where Jaweed's family finally had the chance to bid a formal farewell to his grandmother, who had frozen to death in the mountains. Unable to carry her body the whole way, they buried her in the snow and continued their struggle to survive.
As for Jaweed, the Woodhouses are not sure what happened to him. One day they went to the camp only to learn that his family had taken him. Apparently the boy's father was worried that a surgeon would amputate Jaweed's hands.
But with the help of social media, they discovered that a boy matching Jaweed's description had been admitted to a Doctors Without Borders facility in Athens.
Many of the refugees they met along the way shared similar stories of survival or heartbreak. Some said they had no choice to but to flee violence. And now many had dreams of making it to Germany.
But the most ambitious request the Woodhouses kept getting they could not fulfill.
One refugee after another would ask them: "Could you take us to America?"
They had to leave them behind. Now back on LI, the Woodhouses say they're committed to continuing their work, which includes help establishing a network of translators to help bridge the communication gap at refugee camps. And they can hope that one day they can give the refugees a better answer.
"We are strengthened as a nation by the people we open our hearts to and our borders to," Colin says. "And that's what's made America great."