Lawyers for Chelsea Manning, the former U.S. Army soldier convicted of leaking a massive trove of classified documents related to the wars in Iraq and Afghanistan, formally appealed her lengthy prison term handed down in 2013, calling Manning's punishment "grossly unfair and unprecedented."
In their 209-page appeal, Manning's lawyers said the whistleblower was convinced disclosing the cache of classified documents to the anti-secrecy group WikiLeaks "was the right thing to do."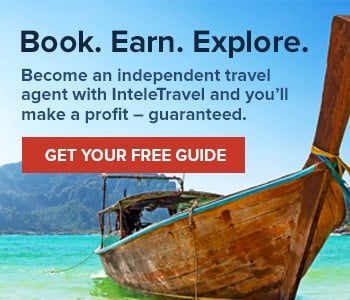 "She believed the public had a right to know about the toll of the wars in Iraq and Afghanistan, the loss of life and the extent to which the government sought to hide embarrassing information of its wrongdoing," Manning's lawyers wrote. The documents were published by WikiLeaks in 2010.
The appeal comes more than two years after Manning was convicted under the Espionage Act—a World War I-era law intended to prosecute spies—but was acquitted of the most serious charge of aiding the enemy. Manning, a private first class in the U.S. Army, was subsequently sentenced to 35 years in prison and dishonorably discharged at a military trial at Fort Meade, Md.—the home base of the National Security Agency.
Related: Revolution's Family Tree: Franklin and Adams to Manning and Snowden
Her lawyers are now arguing that the judge's sentence was overly harsh compared to prosecutions of other leakers, most notably, Gen. David Petraeus. The former CIA director pleaded guilty to disclosing classified documents to his mistress and biographer. For his crimes, Petraeus was sentenced to two years of probation.
Manning is asking military judges to dismiss all charges based on the military's use of solitary confinement, vague evidence and for the absence of proof that her disclosures harmed the United States.
Manning's leak included more than 700,000 classified military and state department documents. Among the cache of intelligence was cockpit gun-sight footage of a U.S. Apache helicopters killing a dozen unarmed civilians and two Reuters photojournalists in Iraq in 2007. At the time it was the largest leak of U.S. intelligence secrets in history.
The disclosures rocked U.S. intelligence agencies and prompted dubious suggestions that by leaking classified intelligence Manning was putting American lives in danger—but such claims have gone unfounded, her supporters claim.
Manning's trial also came during a historically aggressive prosecution of whistleblowers under President Obama, whose administration has prosecuted more people under the Espionage Act than all other presidents combined.
Vincent Ward, of the New Mexico-based firm Freedman Boyd Hollander Goldberg Urias & Ward, which is representing Manning, said they'll argue that the Espionage Act violates Manning's due process and First Amendment rights.
"The elements are so broad and vague that you don't know what to defend against," Ward told the Press, adding, "It's an issue that's been subjected to lots of scrutiny and debate for a long time, even before Chelsea."
Manning, who has gone through a very public sex change, was previously known as Bradley Manning.
"No whistleblower in American history has been sentenced this harshly," Manning's lawyers wrote. "Throughout trial the prosecution portrayed PFC Manning as a traitor and accused her of placing American lives in danger, but nothing could be further from the truth."
Her lawyers chided the government for its pretrial confinement of Manning, which, they claim, worsened her already serious mental health issues.
Court documents note that Manning was restricted to what amounted to solitary confinement for nine months while awaiting trial despite Manning having informed Army officials about her challenges dealing with obsessive compulsive disorder, attention deficit hyperactive disorder and anxiety.
My fight is far from over. I am only just getting started. https://t.co/oaF0QuR1X1 #firstamendment #solitaryconfinement #ChelseaAppeal

— Chelsea Manning (@xychelsea) May 20, 2016
The American Civil Liberties Union, in an amicus brief filed in support of Manning's appeal, challenged the legality of the Espionage Act because it prohibits suspects from defending themselves on the merits of the disclosures. The civil rights group also regaled at a double standard in which government officials are permitted to disclose information to perpetuate a certain agenda—which critics have dubbed "authorized leaks."
"Disclosures of government information happen all the time, whether by officials seeking to advance their interests or by whistleblowers exposing misconduct for public benefit," a pair of ACLU attorneys wrote in a blog post announcing the agency's amicus brief. "But only one person in our history has ever been sentenced to decades in prison for disclosing truthful information to the press and public: Chelsea Manning."
Ward said Manning is "anxious and nervous" and has been highly engaged in all aspects of her case.
"She also recognizes that she has a voice that transcends even the current situation," Ward told the Press. "She's brought awareness to both the issues associated with being a whistleblower to transgender issues, and I think she understands she occupies that political space."
Manning enlisted in the Army in 2007 and was deployed to Baghdad as an intelligence analyst two years later. It was during the course of her deployment that Manning deteriorated emotionally because of her inability to live openly as a transgender woman, her appeal states.
In February 2015, Manning, who is incarcerated at Fort Leavenworth in Kansas, was authorized by the Army to undergo hormone therapy. Just days after she was sentenced, Manning announced via a statement to NBC's Today show that she was transitioning to a woman.
"As I transition into this next phase of my life, I want everyone to know the real me," the statement read. "I am Chelsea Manning. I am a female. Given the way that I feel, and have felt since childhood, I want to begin hormone therapy as soon as possible. I hope that you will support me in this transition. I also request that, starting today, you refer to me by my new name and use the feminine pronoun (except in official mail to the confinement facility). I look forward to receiving letters from supporters and having the opportunity to write back."
In 2013, the Press visited Fort Meade, Maryland to report on Manning's trial:
(Featured photo: Famed Pentagon Papers whistleblower Daniel Elsberg during a demonstration in support of Chelsea Manning/Courtesy Free whistleblower PVT Chelsea Manning – Facebook)