With the return of beach season, so too flock the crowds to Fire Island, the barrier island simultaneously known as a popular tourist destination and a hidden gem full of natural wonders.
But Fire Island is much more than that dichotomy allows. It's home to Robert Moses State Park on the west end, Smith Point County Park on the east end and a national park featuring an eight-mile wilderness preserve. And in the middle, accessible by ferry only, are 17 car-free communities—most of which are strictly residential with a few having downtowns offering shops and nightlife.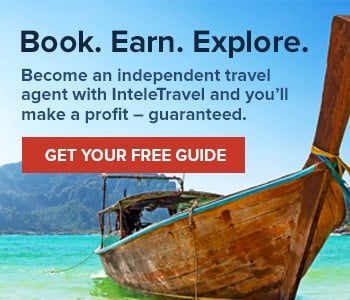 "It's a special place unlike any other place certainly within an hour and a half of New York [City]," Suzy Goldhirsch, president of the Fire Island Association (FIA), previously told the Press. "It's a place where time has stood still to a certain extent because there are no cars and because you still have a small town ambiance where you walk or ride a bicycle and you see people and you stop on the corner and you talk to each other. You are not whizzing by your neighbors at 50 mph in a car on your way to the mall. That quality of life itself is worth preserving not only for residents, but for people who come to visit our Island—for a day trip, or a stay at the Fire Island Hotel or perhaps to rent a house."
The 32-mile-long, ¼-mile wide strip of sand—the longest of four barrier islands that protect the South Shore of Long Island from the Atlantic Ocean—has a history rich with tales of colonial-era pirates, myriad shipwrecks and Prohibition-era rumrunning. It has about 4,000 homes and its year-round population of about 400 residents swells to an estimated 20,000 during summer months—plus daytrippers. Without cars, the primary modes of transportation include bicycles, private boats, water taxi, golf carts and wagons.
CLICK HERE TO DOWNLOAD A DETAILED MAP OF FIRE ISLAND
With Memorial Day weekend marking the unofficial start of summer, what follows is a 13-point guide to Fire Island for first-time visitors and novices that want to get to know the place better, listed in order of popularity.
OCEAN BEACH
Ocean Beach is the island's most populous village and is home to its biggest downtown, making it the unofficial capital of Fire Island that's also among the area's most popular destinations for visitors.
Aside from its lifeguarded oceanfront, bayside marina and family friendly small town charm, the village is additionally home to about a dozen restaurants and bars with at least as many boutiques and gift shops—all of which welcome bare sandy feet.
"Fun in the sun" is scrawled across the village's antique street lamp banners, although Ocean Beach's many rules also made it known as "The Land of No."
Related Story: Ocean Beach: Fire Island's Summer Playground
Among the strict ordinances earning visitors summonses from village police are rules against eating on the beach, bicycling at restricted times and eating on streets outside of the downtown strip.
Like its conflicting descriptions, the village has different vibes depending upon the time. On summer days, children hawk painted seashells from red Radio Flyer wagons on street corners and bands play free concerts on the dock. Come sundown on summer weekends, the nightlife crowd packs the streets thirsty for dancing and Rocket Fuels—Bacardi 151-infused piña coladas invented in Ocean Beach.
RELATED STORY: A Pirate's Guide To Fire Island
There are no statistics for just how many visitors this village gets, but the largest ferry company serving the island has said that the majority of its riders go to and from Ocean Beach. Yet just like everywhere else on Fire Island, this ¼-mile-long village turns into a virtual ghost town on what the locals call Tumbleweed Tuesday, a.k.a. the day after Labor Day.
CHERRY GROVE & FIRE ISLAND PINES
About four miles east of Ocean Beach are these two LGBT-centric communities neighboring one another, locally known as The Pines and The Grove, which together form a gay mecca of sorts.
Arguably the oldest community on Fire Island, Cherry Grove is credited as being the first community in America where gays and lesbians could be open about their sexuality, long before the modern gay rights movement helped make it more socially acceptable. Fire Island Pines came later but shares in the history.
"Because Cherry Grove was the first, and for years the only gay-controlled geography, the resort was a key venue in the historic movement of gay identity from furtive and fearful friendship networks to a universalizing gay nationalism," author Esther Newton wrote in Cherry Grove, Fire Island: Sixty Years in America's First Gay and Lesbian Town.
Solidifying its place in history, the Cherry Grove Community House & Theater was recognized in 2013 as a National Historic Landmark. But much like the rest of Fire Island, life in The Pines and The Grove is more focused on relaxation than the past.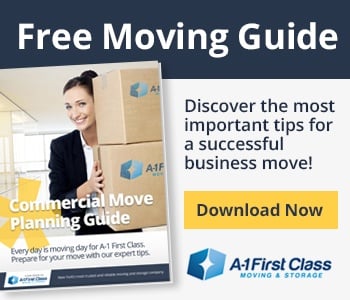 Sometimes the history and party atmosphere intertwine, like in the annual Invasion of The Pines, when scores of men in drag flock to Fire Island Pines, emulating the protest that ensued after a bar in the area refused to serve a Grove resident in drag in the 1970s, when The Pines was more conservative.
Local lore has it that the first resident of Fire Island was Jeremiah Smith, who built a house in Cherry Grove in 1795. The infamous "land pirate," or "wrecker," would build fires on the beach that ship captains would mistake for a lighthouse. Once he lured wayward ships to shore, they would run aground on Fire Island's perilous sand bars and Smith would then pillage them.
While both communities only have boardwalks as sidewalks, The Grove is only about a ½-mile-long while The Pines stretches nearly a full mile. The Pines is also home to the majority of the private pools on the island.
Besides its hopping nightlife at Cherry's, The Ice Palace and elsewhere, The Grove is home to one of only two oceanfront restaurants on Fire Island—The Sandcastle at The Ocean. Revelers in The Pines bounce between Sip 'N Twirl, the Blue Whale and the Pavilion.
FIRE ISLAND NATIONAL SEASHORE
The Fire Island National Seashore (FINS) features park facilities spanning most of the island, from the Fire Island Lighthouse to the federal wilderness preserve and all 17 communities in between.
FINS, which tallied 441,999 visitors last year, oversees four main park assets on the island. The crown jewel is the Otis Pike Fire Island High Dune Wilderness, an eight-mile stretch of natural untouched beach that's the only federally designated wilderness area in New York State. FINS also maintains Sunken Forrest—an extremely rare 300-year-old maritime holly forest—plus marinas and lifeguarded beaches at Sailor's Haven and Watch Hill.
"Fire Island National Seashore welcomes visitors from across the country and around the world," said FINS Superintendent Chris Soller. "We are delighted to share the story of this place and the experiences it provides."
RELATED STORY: Fire Island National Seashore at 50: The View from Watch Hill
Congress established FINS, a unit of the National Park Service (NPS), a half century ago after preservationists lobbied lawmakers for help saving the island from Robert Moses, the late master planner, who proposed extending Ocean Parkway down the middle of Fire Island to make it a route to the Hamptons.
These days, aside from enforcing the law and protecting the park and its visitors from one another, FINS rangers also offer guided tours. Rangers lead hikes from the Wilderness Visitor Center at the entrance of Smith Point County Park, through the preserve to Old Inlet, which was formed anew during Sandy. Hikes are also offered from Watch Hill at the preserve's west end.
In addition, Watch Hill has a campground where campers can pitch a tent for the night. Brave backpackers can also camp oceanfront in the preserve. And Watch Hill has a camp store, full restaurant, snack bar and tiki bar where campers, boaters and daytrippers alike mingle.
Although it falls within FINS boundaries, the Fire Island Lighthouse is actually operated and maintained by a nonprofit preservation society in cooperation with NPS.
ROBERT MOSES STATE PARK
This five-mile-long park on the westernmost tip of Fire Island has many of the same amenities as Jones Beach, except it's cleaner and instead of an amphitheater, Robert Moses has a historic lighthouse.
Both parks have their own iconic "needle" centering their respective traffic circles, but Robert Moses' needle is circular, not square like the one at Jones Beach. Beachgoers similarly enjoy swimming, fishing, pitch-and-put golfing, concession stands, marinas, picnicking, surfing and boogie boarding at both parks. But since Robert Moses has fewer fields and nearly 4 million annual visitors—about half as many as Jones Beach gets—there's less competition for space to lay a blanket in the sand.
"Robert Moses State Park is a significant tourism destination and crucial to Long Islands quality of life," said Rose Harvey, commissioner of the New York State Office of Parks, Recreation and Historic Preservation.
Robert Moses is also the first state park on Long Island. It was originally called Fire Island State Park when it opened more than a century ago in 1908. It was only accessible by ferry until the bridge connecting it to mainland Long Island opened in 1964.
Drivers destined for Robert Moses State Park can take the Robert Moses Causeway south to the end. To the west is field two, which leads to Democrat Point—an off-roading hotspot overlooking the Fire Island Inlet—fields three or four are in the middle and, on the east end is field five, the park's most popular since it's the gateway to the rest of Fire Island. Field five also used to be known as the gateway to the nearby clothing-optional Lighthouse Beach, but FINS banned that nude beach in 2013.
Parking is $10 per car 8 a.m.-4 p.m. weekdays and 7a.m.-6 p.m. weekends Memorial Day through Labor Day weekends. There is no charge for Empire Pass holders. The Suffolk County Transit S47 Bus makes stops at the beach with connections at the Babylon Long Island Rail Road station from June 20 to Sept. 5 with a fare of $2.25 each way.
SMITH POINT COUNTY PARK
This six-mile-long oasis on the eastern tip of Fire Island is the largest oceanfront park operated by Suffolk County, running from the wilderness preserve to a half mile short of Moriches Inlet.
Aside from the usual beach fun—swimming, surfing, fishing and picnicking—Smith Point park also has a campground, 4×4 outer-beach access for permitted off-roaders and a Beach Hut restaurant and bar that regularly hosts live music.
"Smith Point is enjoyed by approximately 750,000 beachgoers each year, and is one of the focal points for our recreational and tourist economy," former Suffolk County Executive Steve Levy said in 2007.
It's also the site of the TWA Flight 800 International Memorial and Garden commemorating the 230 passengers and crew that died when the Boeing 747 exploded near the Moriches Inlet on July 17, 1996.
The park is also home to the Fire Island Wilderness Center that serves as the interpretation center and gateway to the east end of the federal preserve.
Those driving to Smith Point County Park take William Floyd Parkway south to the end and park in the main lot. Parking fees are $8 for Green Key holders and $15 for non-card holders 8:30 a.m.-5 p.m. Memorial Day through Labor Day weekends. The Suffolk County Transit 7E Bus makes stops at the beach with connections at the Mastic/Shirley Long Island Rail Road station during summer with a fare of $2.25 each way.
OCEAN BAY PARK
Tucked between two residential communities about ½-mile east of Ocean Beach is this lively hamlet where singles and families alike have some of the most popular establishments on Fire Island to choose from.
Flynn's restaurant and marina is one of the most well-known bars on the island. A short walk away is the Schooner Inn, another bayside restaurant—possibly the only one on Fire Island with a sandy beach instead of a bulkhead. Also nearby is the popular Fire Island Hotel, which has a poolside bar that's open to guests and daytrippers alike.
"Ocean Bay Park's laid-back, non-restrictive lifestyle is especially appreciated by young homeowners and renters who seek a carefree, fun environment as the ideal Fire Island beach experience," the Ocean Bay Park Association said on its website.
Both the hotel and Flynn's were both constructed from old U.S. Coast Guard stations, a history that is not uncommon in other large, old structures across the island.
Although this ½-mile long community doesn't have a centralized downtown, Ocean Bay Park does have two pizzerias—oddly right next to one another—a market, liquor store, deli and bicycle shop a short walk from one another. Like many communities on Fire Island, the only government building in the hamlet is the local fire house.
Visitors should use caution swimming in the ocean here, however, since it is one of the few communities where there are no lifeguards on duty and the riptides are historically bad in this section of the island.
KISMET
The westernmost community on Fire Island is this fateful spot about a mile east of the Fire Island Lighthouse, making it a popular destination for those who walk there from neighboring Robert Moses.
Kismet has two restaurants, including the quaint Kismet Inn—don't let the name confuse you, they operate a marina, not a hotel—and the upscale casual Surf's Out next door. The tiny bayside downtown area also packs a market, liquor store, cafe, ice creamery, snack stand and gift shop, most of which is feet from the ferry dock. The entire community is just five blocks long but isn't one to turn anyone away like other exclusive enclaves on Fire Island.
"Outcasts from other Fire Island communities have found a home in Kismet," Newsday reported in a still-true 1986 profile of the community known for its group share houses, or groupers. "And why not? The welcome mat and groupers fit nicely into Kismet's tolerant doctrine: 'Don't bother us and we don't care.'"
The area was home to one of Fire Island's earliest resorts. The Surf Hotel became a popular destination in the mid-1800s well before the establishment of modern-day Kismet. But in the 1890s, the state bought the hotel and used it to quarantine cholera patients during an outbreak—a move that historians say nearly caused a riot and later led to a drop in guests before it burned down.
These days, Kismet is better known for hosting its annual clam shucking contest—among the most popular summer events on Fire Island—and for having the best view of the Fire Island Lighthouse. Seabay Beach, a one-block-long residential neighborhood just east of Kismet, is widely considered as part of the Kismet community.
ONE-BAR TOWNS
The barhopping crowd may want to skip Davis Park, Fair Harbor and Atlantique—the only three of the 17 communities on Fire Island that have just one restaurant each to call their own.
On one end of the spectrum is The Shack in Atlantique, a beachy snack stand with an indoor/outdoor bar and restaurant. On the other end is the Le Dock in Fair Harbor, a seafood restaurant that celebrity chef Jean-Georges Vongerichten is opening on Memorial Day weekend. And serving up the middle ground is Casino Café in Davis Park—one of only two restaurants on Fire Island with oceanfront views.
"Every community has its own character," John Stewart, the head FINS ranger, previously told this reporter. "That's what's so fascinating about this place."
Fair Harbor—a ¾-mile-wide community with a market, ice creamery, general store and pizzeria—is nestled between the Village of Saltaire and Dunewood. It's among the more low key areas on the island, where residents gather at the dock in front of the restaurant to applaud the sunset each evening. The newly renovated Le Dock is replacing its longtime, recently sold predecessor of the same name that was known for its annual "white party," one of the few Hamptons-esque things on Fire Island.
A half mile east of Fair Harbor and about a mile west from the Village of Ocean Beach is Atlantique, a six-block-long neighborhood adjoining a town-run park of the same name, where The Shack is the only commercial establishment. The residential community is home to an Appalachian Mountain Club's Fire Island Cabin, which offers hostel-style accommodations and group outdoors activities for the club's members. For those who like music with their fun in the sun, The Shack has live bands play every weekend during summer.
Davis Park, the easternmost community on Fire Island, is actually three neighborhoods, including Ocean Ridge to the east and Leja Beach to the west, but all three fall under the central ¾-mile-long Davis Park umbrella. The Casino, as locals call it—don't expect any gambling—features fine dining by day and, after sundown, its adjoining bar turns into a nightclub. This remote hotspot also regularly hosts live music.
HO HUM, GREAT GUN & BARRETT BEACHES
Three of the smallest park facilities on Fire Island also rank as some of the most remote, hardest to get to locations on the island—Ho Hum, Great Gun and Barrett beaches.
Ho Hum Beach, conveniently located in the middle of the federal wilderness preserve, is about four miles east of Watch Hill, but the ferry there is only open to Village of Bellport residents and their guests. Great Gun Beach, run by the Town of Brookhaven, is about six miles east of Smith Point park and is only accessible by private boat, permitted 4×4 or by walking. And the FINS-run Barrett Beach can only be reached by private boat or by walking about a mile east from Fire Island Pines.
"Ho-Hum Beach is a quaint, pristine stretch of beach," Bellport village said on its website.
Ho Hum Beach has a lifeguarded beach, picnic area, concession stand and marina that's also only accessible to village residents. The ferry there, Whalehouse Point, is named for an area just west of the park that was one of three former communities that were condemned and returned to their natural state when FINS was established. Whalehouse Point, established as a whaling station in the 1600s, was the first settlement on FI, according to FIA.
Great Gun Beach, just west of Moriches Inlet, is even more basic. There's a marina, lifeguards and restrooms, but no concession stand. But unlike Ho Hum, Great Gun is open to the general public.
Barrett Beach is similarly bare bones, except it only has a dock for dropping off boaters, no marina. It's near a section of beach known as Talisman, which has housing for FINS staffers and researchers.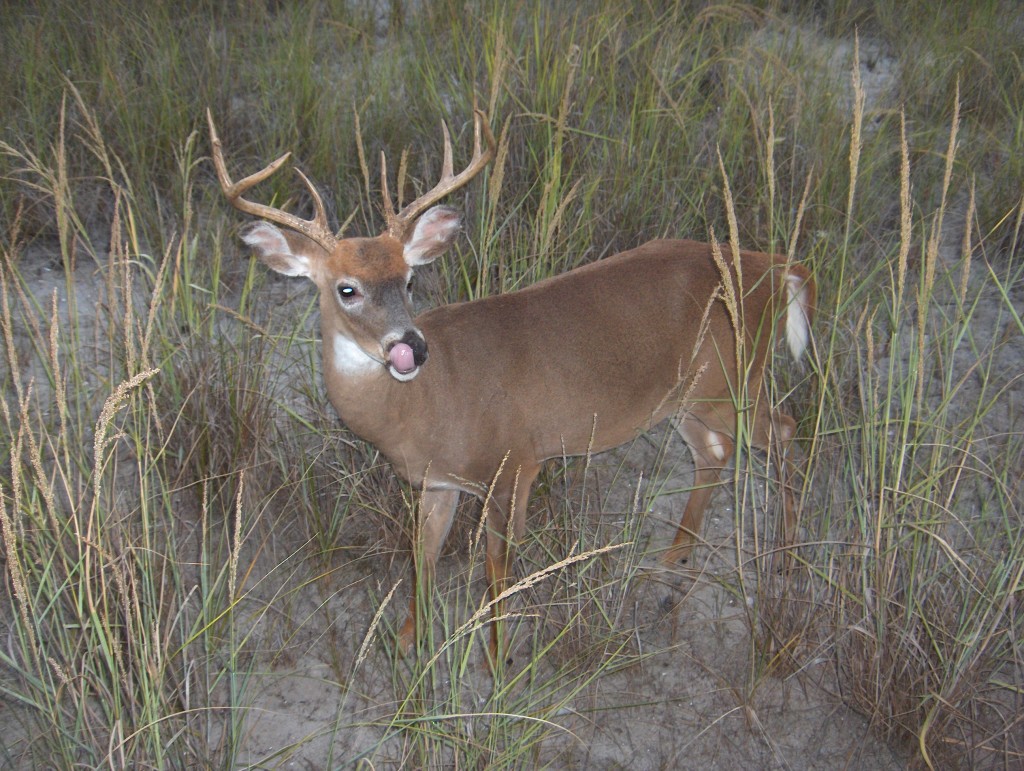 SALTAIRE
The Village of Saltaire is older and geographically larger than Ocean Beach, the only other incorporated village on Fire Island, but it's less populous and despite being publicly accessible, it's not very hospitable.
Saltaire is about ¾-mile long and just east of Kismet, but there is little to do for outsiders but lie on the sand, visit its library or shop at its newly renovated market. That's because there are no hotels here and the only restaurant and bar in the village is at the Saltaire Yacht Club, which only admits residents who are members—no guests.
"Saltaire is known as a family town, where residents need only respect the written and unwritten rules of decorum to be accepted, and where transients are discouraged without regard to race, creed or color," The New York Times wrote in a 1986 village profile. The newspaper termed it "among New York's firmest bastions of exclusivity."
Elite residents have included the late fashion icon Liz Claiborne, director George Roy Hill and former congresswoman Geraldine Ferraro, who made history as the first female vice presidential candidate—and whose son is Saltaire village mayor. The former Claiborne estate, which is currently in contract, is one of only six on Fire Island to stretch from bay to ocean and is the only one with that distinction on the western half of the island.
The village is also the only community on the western half of the island in which the majority of the sidewalks are boardwalks—as opposed to the concrete sidewalks that form grids in neighboring areas—since much of Saltaire is built on wetlands.
RESIDENTIAL FIRE ISLAND
About half of the communities on Fire Island are strictly residential and have no bars, restaurants or other businesses, except for Seaview, which has just a market, liquor store and nursery.
Besides Seaview, these sleepy, off-the-grid enclaves include Dunewood, Lonelyville, Robins Rest, Fire Island Summer Club, Corneille Estates, Seaview, Oakleyville, Blue Point Beach, Spatengaville and the confusingly named Water Island, which isn't really a separate island from Fire Island.
"Fire Island is one of the chicest places to have a beach house," the FIA, the island's homeowner association umbrella group, said on its website. "It remains popular among artists, actors and musicians. The car-free, pastoral, beach getaway is a truly unique summer destination."
Lonelyville, a five-block-long community just west of Atlantique, was once home to actor/filmmaker Mel Brooks. Fashion designer Michael Kors reportedly has a home in Water Island, situated two miles between both Davis Park and Fire Island Pines. And the likes of Madonna and John Lennon are said to have stayed in Oakleyville, a private community of just 11 homes bordering the Sunken Forest.
Tina Fey, Uma Thurman and the Kardashians have all been spotted at various Fire Island locales in recent years.
Life in Dunewood, just west of Lonelyville, largely revolves around the Dunewood Yacht Club that hosts an annual sunfish regatta. Robins Rest, to the east of Atlantique, is just one block long with woodlands bordering it on either side. Fire Island Summer Club and Corneille Estates, which is home to the Woodhull School—the only elementary school on Fire Island—lay just west of Ocean Beach and are three-blocks-wide combined.
Perhaps the least-known and smallest community on Fire Island is called Spatengaville. It's made up of just four homes near Water Island. On the other side of Water Island is Blue Point Beach, another tiny FI community with just nine homes.
As for Seaview, which is nestled between Ocean Beach and Ocean Bay Park, it has the distinction of being home to the dividing line between the Brookhaven and Islip town portions of Fire Island.
POINT O' WOODS
Point O' Woods, which also claims to be the oldest community on Fire Island, easily ranks as the most enigmatic place on the beach since it's basically a village-sized private club.
Many outsiders are first introduced to Point 'O Woods when they see the massive chain-link fence on its western border with Ocean Bay Park near Flynn's. Uninvited outsiders that sidestep the fence and enter Point 'O Woods from the beach, which is public, are escorted out by security. Residents and their guests are the only ones allowed here.
"There's nothing like Point O' Woods in the area," Harry Havemeyer, a Fire Island historian, told The New York Sun. "I don't know of anything else quite like it."
Established in the late 1800s by the local arm of what was known as the Chautauqua—a national movement of educational retreats—the Point O' Woods Association later became the strongest homeowners group on Fire Island. The association owns the land and residents lease their homes from the group. Newcomers need referrals of current Woodsies to be allowed to lease.
As a result of the strict rules, Point O' Woods is an architectural time capsule, where all the homes maintain their matching classic weathered cedar shingle exterior. The community also has the island's only railroad—a small-gauge train used to ship cargo from the private ferry dock into town.
HOW TO GET THERE BY FERRY
Beachgoers heading to any of the 17 car-free communities in the middle of Fire Island can do so from one of three ferry terminals in either Bay Shore, Sayville or Patchogue.
Fire Island Ferries, the largest of the three companies serving the island, is based on the south end of Maple Avenue in Bay Shore. It serves the communities of Kismet, Saltaire, Fair Harbor, Dunewood, Atlantique, Ocean Beach, Seaview and Ocean Bay Park. Those taking the ferry can either drive and park in one of the pay parking lots south of Main Street or take the Long Island Rail Road to the Bay Shore station and either take a cab or walk south to the terminal. Roundtrip Bay Shore ferry fares are $19 for adults and $9 for kids. One-way tickets for seniors are $9. fireislandferries.com
Those going to Cherry Grove, Fire Island Pines or Water Island take the Sayville Ferry Service based on River Road in Sayville. The same terminal is also used for daytrippers to and from Sailor's Haven. Sayville ferry riders similarly can drive to nearby pay parking lots or take the LIRR to a cab to the terminal. Roundtrip Sayville ferry fares are $16 for adults, $7.50 for kids and $4.50 for dogs. sayvilleferry.com
Lastly, those destined for Davis Park take the Davis Park Ferry on Brightwood Street in Patchogue, where they can also drive to a pay parking lot or take a train to a cab to the terminal. The company also operates a ferry for daytrippers to Watch Hill on West Avenue, one block south of the LIRR. Roundtrip Patchogue ferry fares are $17 for adults, $16 for seniors, $11 for kids and $6 for dogs. davisparkferry.com
All three ferries accept cash only.
As they say on Fire Island: "See you on the beach!"