A Hempstead man with an "extensive criminal history" that dates back nearly 14 years has been identified as the robbery suspect who was shot and killed in a shootout with police at an off-campus rental house outside Hofstra University that also killed a 21-year-old student, Nassau County police said Saturday.
Thirty-year-old Dalton Smith was on parole for first-degree robbery before he was shot dead early Friday morning, police said in a news release, adding that a warrant was issued for Smith on April 25 for "absconding from parole."
Smith's criminal history includes three separate arrests for robbery, which occurred in August 1999, May 2003 and September 2003. He was also arrested for promoting prison contraband in May 2000 and assault in 2003, according to police.
Smith was identified through fingerprint analysis, police said.
According to police, Smith wore a ski mask and was armed with a gun when he knocked on the door of a California Avenue home just after 2 a.m. Friday and then entered the house. Four people were inside during the robbery attempt, including Andrea Rebello, the student from Westchester County who was shot and killed during the incident, and her twin sister.
Smith, for reasons still unclear, allowed one of the females to leave the house. After fleeing the scene, the female dialed 911 and police swarmed the house at 2:29 a.m., police said during a press conference Friday outside the scene.
"This whole road was lit up with sirens," said Victoria Dehel, who rents a house on California Avenue with other students, and ran onto her porch after hearing loud screams coming from Rebello's rental house.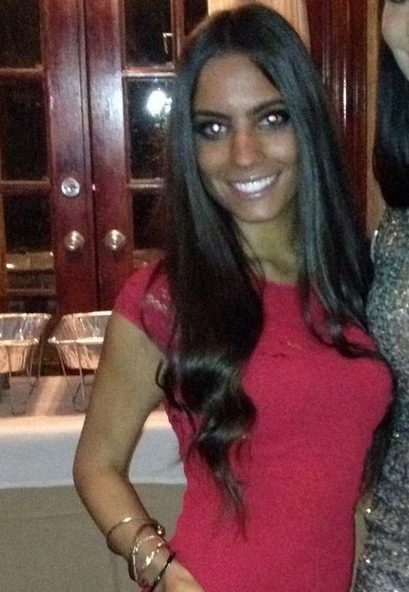 "The screaming just got worse and worse and worse," Dehel recalled, "then we heard thuds."
Gunfire erupted inside the house, killing Rebello and Smith, police said. It's unclear who fired the fatal shots. Police did not say how many shots were fired, adding that they were going to conduct forensic tests to help determine what happened.
A gun was recovered at the scene, police said.
Rebello's tragic death came just three days before Hofstra's commencement ceremonies, which will still go on as scheduled.
"The accomplishments of our graduates must be recognized, and together our community will heal and find the strength to move forward," said Hofstra University President Stuart Rabinowitz, calling the incident a "senseless act of violence."
"Our hearts and minds and our thoughts and prayers are with her family, her friends and her classmates," he added in a statement.
A funeral mass for Rebello is scheduled for Wednesday in Sleepy Hollow, according to The Journal News.