T
he hamlet of Oyster Bay used to be a place where the sidewalks seemed to roll up at night. The rap was that it was the kind of downtown where cool things go to die—if they ever came alive in the first place.
But you can kiss that reputation goodbye because when the Oyster Bay Brewing Company opened the doors to its giant new digs over a month ago, there was something new in the air—and it wasn't just the aroma of fresh hops. Now the village is literally hopping at night, and the weekends have never been the same.
"The craft beer business is so hot that breweries are a destination in themselves," Gabe Haim, one of the co-owners, told the Press. "So we are bringing in people who don't normally come to Oyster Bay."
These days they can't keep the crowds away at the brewery, and Haim, 33, and his partner Ryan Schlotter, 34, like it that way. They opened the original brewery in 2012 but it was a tight squeeze.
In February, the company moved around the corner to a new home on Audrey Avenue that is five times the size of its cramped quarters on South Street. Instead of cramming a tasting area and brewery equipment into 1,400 square feet, the company now has 6,000 square feet to play with. The old bar was maybe eight-feet long but the new one runs 30 feet, with 24 tap lines. Instead of brewing batches of 100 gallons—the limit at their old venue—they can now make beer in thousand-gallon batches. For those keeping track, a barrel has 31 gallons. The plan this year is to make more than 2,000 barrels. When the brewery began, the most they made annually was about 500 barrels. More variety is also on tap.
"We have some new lagers that are coming out. We have some specialty beers, some double IPAs," said Haim. "At this point, we've got plenty of space so the sky's the limit."
He and his partner, who hold down day jobs at Rallye BMW in Westbury, are very happy to see Oyster Bay's downtown spring to life. They do their brewery work at night and on the weekends. The brew masters start practicing their craft in the morning, although the tasting room doesn't open until 1 p.m. It closes at 10 p.m. Tuesdays through Thursday, but stays open an hour later on Fridays and Saturdays, while shutting down at 8 p.m. on Sundays.
"We never had this type of crowd before," added Katie Mattner, the tasting room manager and events planner. "Now we're getting local people who come here to hang out. People have walked in and said, 'Whoah! Is there a party here tonight?'"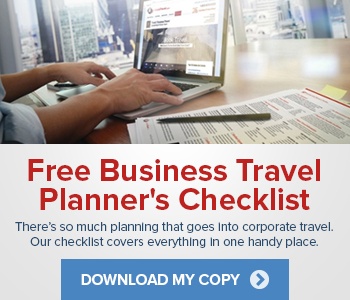 In the past, Mattner said, "People would come in for a tasting and maybe a couple of pints and then leave. Nobody would stay more than an hour or so. But now people are here all night! So many customers have been coming to us and saying, 'Thank God, you opened because this town really needed something.'"
By all accounts, many more people are indeed coming to Oyster Bay. They're shopping, touring Teddy Roosevelt's recently restored Sagamore Hill homestead nearby, and then visiting the tasting room, grabbing lunch or dinner at the restaurant next door or bringing in pizza from down the block. The brewery doesn't offer food itself but it certainly encourages customers to BYOF, so to speak.
"For a town that I would say has been relatively sleepy for the last however many years, there's three new restaurants opening in town," said Haim. "I think we've given people some confidence in the ability of a business to survive, and part of it is with the people we bring into town."
---
"The craft beer business is so hot that breweries are a destination in themselves"

---
Just a few doors from the brewery is the address of Oyster Bay Town Supervisor John Venditto, who has nothing but praise for his new neighbor.
"The newly opened location of the Oyster Bay Brewing Company is a perfect example of the entrepreneurial spirit that has kept, and will continue to keep, businesses flourishing in the Town of Oyster Bay," said Venditto in a statement. "Since 2012, the company has become renowned for their dedication to producing the highest quality product around, while remaining true to their Gold Coast roots and staying thoroughly New York at heart. It has been a valuable addition to the Town of Oyster Bay."
So far, the supervisor has reportedly not been seen in the new tasting room but they have a stool ready for him, just in case. On the other hand a few members of the Islanders hockey team have shown up. Haim and Schlotter are "huge" Islanders fans, and named their ale, Barn Rocker, after the Nassau Coliseum, because "rock the barn" used to be the rallying cry there. These days you can get this ale at Barclays Center in Brooklyn—and at Citi Field, too.
Having an expanded base in Oyster Bay makes it all possible.
"It's great for us and it's great for everybody around us, including residents and not just businesses," said Haim. "It's great to live in a town where your downtown is bustling."