By Olivia Booth and Kate Nalepiski
Celebrate our great nation's birthday at any one of these events across Long Island that are fun for the whole family!
4th of July Celebration for Kids
1st – 5th grade only. Connetquot Public Library, 760 Ocean Ave., Bohemia. Free. 10 a.m. June 29.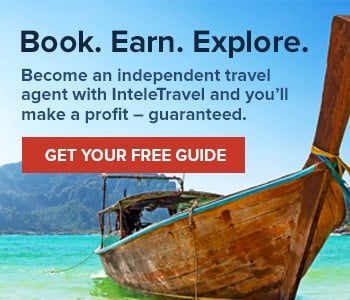 Connectquot River Fireworks
Connetquot River, Oakdale. 9:15 p.m. June 30
Greenport Fire Dept. Annual Carnival and Fireworks Show
Polo Grounds, Moore's Lane, Greenport, Free. 6 p.m. July 1-4.
Children's Main Street 4th of July Celebration Parade
Bay Shore Bandshell, Main Street, Bay Shore.  Free. 1-4:30 p.m. July 1.
Southampton Firecracker 8K Run and 3M Walk
Agawam Park, 25 Pond Lane, Southampton, $30 before July 1, $35 DOS. 8 a.m. July 2.
TD Bank's "Celebrate America" Fireworks and Show
Eisenhower Park, East Meadow, Free. 5 p.m. July 2.
Grucci Fireworks at Orient Yacht Club
Orient Yacht Club, 2110 Village Lane, Orient. Free. 9:15 p.m. July 2.
Grucci Fireworks at Sag Harbor Yacht Club
27 Bay St., Sag Harbor, Free. 9:30 p.m. July 2.
1861 Independence Day Celebration
Parade, historic craft demonstrations, contra dancing, storytelling, military drills, fiddle music and brass band concerts. Old Bethpage Village, 1303 Round Swamp Rd., Old Bethpage. $10 adults, $7 kids ages 5-12, seniors and volunteer firefighters. 10 a.m.-4 p.m. July 4. 
Downtown Glen Cove July 4 Celebration
9 Glen Street/Morgan Memorial Park, Glen Cove. Free. 10 a.m. Children's Bike Parade, 7:30 p.m. Summer Concert. 9 p.m. Fireworks. July 4.
Valley Stream's Annual 4th of July Fireworks Show
Valley Stream Park, Firemen's Field 128 Albermarle Ave. $5. July 4.
Bellmore Striders Independence Day 4 Mile Run
Pettit Avenue, Bellmore. 1 mile youth run 8 a.m., 4 mile adult race 8:30 a.m. July 4.
MORE: There are a ton of farmers' markets on Long Island. Find one near you.
Port Jefferson 4th of July Parade
West Beach, Port Jefferson, Free. 10 a.m. July 4.
Stars over Montauk- Fireworks at Umbrella Beach
Umbrella Beach, Montauk. 9 p.m. July 4.
Slomin's Presents Grucci Fireworks Spectacular
Pennysaver Amphitheater, Farmingville, Free. 9:15 p.m. July 4.
Fireworks at Jones Beach State Park
Ocean Parkway, Wantagh, Free. 9:30 p.m. July 4.
59th Annual Shelter Island Fireworks Show
Crescent Beach, Shelter Island, Free. 9-10 p.m. July 9.
Rockville Centre Fireworks Show
Mill River Park, Rockville Centre, Free. 9:15 p.m. July 9.
Salute to America with Six Gun
John J. Burns Park, Massapequa. Concert 7 pm, fireworks 9:45 p.m. July 12.