Reality television attracts some of the most talented, eccentric, and entertaining characters out there. So it's no surprise that some are from Long Island. 
Whether they were singing for celebrity judges, trying to make a romantic connection, or partying with a houseful of 20-to-30-somethings, these 12 Long Islanders entered the spotlight as national, reality TV personalities when their respective shows aired.
Carter Rubin (The Voice)
In most recent memory, 15-year-old Carter Rubin stole the hearts of America when he won NBC's The Voice in December 2020. The Shoreham teen competed on pop star Gwen Stefani's team after she and singer-songwriter John Legend turned their chairs for him in his blind audition.
Melanie Martinez (The Voice)
Melanie Martinez was also a contestant on The Voice, in 2012. Though she didn't win, she made it to the top 6 on Maroon 5 frontman Adam Levine's team. Since then, the 25-year-old Baldwin native has released two albums and gained a strong following of young people.
Dr. Joe Park (The Bachelorette)
In 2020, Dr. Joe Park, an anesthesiologist from Valley Stream, vied for the love and attention of bachelorette Tayshia Adams on The Bachelorette. Unfortunately, Adams gave other eligible bachelors roses, and Park was eliminated in the seventh episode.
Tara Costa (The Biggest Loser)
Bethpage's Tara Costa earned third place on The Biggest Loser in 2009 by losing an impressive 155 pounds and breaking a record for number of challenges won on the show. She now works as a fitness coach.
Tommy Sheehan (Survivor)
Tommy Sheehan, an elementary school teacher from Long Beach, became the sole survivor of Survivor: Island of the Idols in 2020. Although he never won an immunity challenge, a physical or mental obstacle, which, if won, keeps a contestant safe from being voted out for a night, he navigated the social aspect of the game right to the end.
Theresa Caputo (Long Island Medium)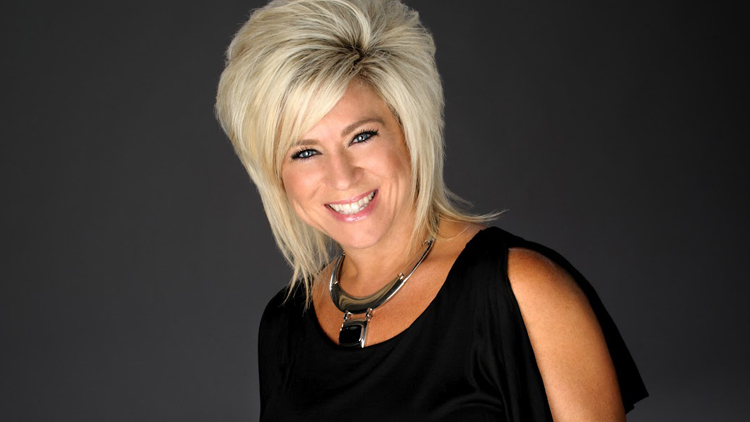 Never has a reality show publicized one Long Islander's life to the extremes of Long Island Medium. On it, Theresa Caputo uses her self-described abilities to speak with those who have passed to comfort their grieving families. Some deny her credibility, but they can't argue that her overblown enthusiasm makes for entertaining television.
Sal "The Voice" Valentinetti (America's Got Talent)
Crooner Sal Valentinetti took the country by storm with his renditions of songs such as Frank Sinatra's "My Way" and "You Make Me Feel So Young." The Bethpage native finished in fifth place on the show's 11th season.
Jenni "JWoww" Farley (Jersey Shore)
Jenni "JWoww" Farley was living in Franklin Square when she auditioned, and secured her place, on Jersey Shore. She's gone on to star in other spin-off reality shows, such as Snooki & JWoww, Snooki & JWoww: Moms with Attitude, Jenni & Roger Domesticated, and Jersey Shore: Family Vacation.
Robbie Rosen (American Idol)
Merrick native Robbie Rosen was 17 when he competed on American Idol in 2011. His Calhoun High School classmates cheered him on all the way until the wild card round, when he was eliminated from the competition.
Kevin Covais (American Idol)
Kevin Covais, who hails from Levittown, competed on American Idol in 2006. He was eliminated after making it to the top 11 singers. Some fellow contestants called him "Chicken Little," joking that he resembled the animated film character.
Jared Cotter (American Idol)
Oceanside's Jared Cotter was eliminated from American Idol after competing among the top 16 contestants on the show in 2007. 
Amanda Zuckerman (Big Brother)
This Port Washington native stirred up controversy on season 15 of Big Brother. The show is notoriously known for bringing tons of housemate drama, and she was there for it. She placed seventh and became the fifth player on "the jury."
Related article: Unpolished: Long Island's Latest Reality Show Debuts Sunday on TLC
For more entertainment coverage, visit longislandpress.com/category/entertainment.