A panel of appeals court judges upheld Wednesday the conviction of a former Nassau County police deputy commissioner found guilty of covering up a burglary committed by a police nonprofit donor's son.
Attorneys for William Flanagan last year appealed a jury verdict convicting him of conspiracy and two counts of official misconduct, all misdemeanors, following a month-long trial in 2013. Four judges for the New York State Supreme Court Appellate Division, Second Judicial Department in Brooklyn unanimously rejected the defense's arguments that he didn't receive a fair trial due to prosecutorial misconduct, prejudicial statements and insufficient evidence.
"To the extent that some of the prosecutor's remarks made during her opening statement and summation were improper, those remarks did not deprive the defendant of a fair trial," the judges wrote in the Oct. 7 ruling. "And any other error in this regard was harmless, as there was overwhelming evidence of the defendant's guilt, and no significant probability that any error contributed to the defendant's conviction."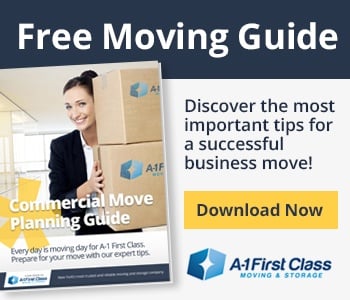 Prosecutors have said that Flanagan helped quash the case against Zachary Parker, of Merrick, who stole thousands of dollars worth of electronics from his alma mater, John F. Kennedy High School, in Bellmore shortly before he graduated in 2009 while he was an intern for the Nassau police Ambulance Bureau. The burglar's father, Gary Parker, was volunteering for the nonprofit Nassau County Police Department Foundation when he asked for Flanagan's help with his son's case.
"Public corruption cannot be tolerated, and we brought this case because nothing is more fundamental than equal treatment under the law," Acting Nassau County District Attorney Madeline Singas said in response to the ruling. "I have the highest respect for the brave and honest men and women of our police forces, but when a police officer dishonors the badge by breaking the law, fair-minded people know that the law must apply equally to everyone and my office will hold them accountable."
Flanagan's attorney, Donna Aldea, head of the Appellate Practice Group for Garden City-based Barket Marion Epstein & Kearon, LLP, said that she plans to file a motion for the case to be heard by the state Court of Appeals.
"We continue to assert that Bill Flanagan did nothing wrong and was wrongfully convicted, and we were very disappointed by the Appellate Division's decision today," she said. "This won't be the first time that the Court of Appeals is relied upon to right a wrong that other courts have overlooked."
Judge Mark Cohen—a Suffolk judge brought in after two Nassau judges recused themselves from the case—had sentenced Flanagan to 60 days in jail, but execution of that term was stayed pending the appeal. A court spokesman said that once the appeals court officially notifies Cohen of the ruling, a hearing will be scheduled in the case.
Two other ex-police commanders—John Hunter, the retired Deputy Chief of Patrol, and Det. Sgt. Alan Sharpe—both pleaded guilty to misconduct and were sentenced to probation in connection with the case, which stemmed from a Press expose into police favoritism for the nonprofit's donors. Zachary Parker pleaded guilty to burglary and was sentenced to prison after violating his probation. He has since been released.