By Rashed Mian and Christopher Twarowski
Top-secret technology that was once exclusive to the US military has recently funneled down to local law enforcement agencies, and for years, only its creators and those ostensibly using it in the name of justice knew of its existence. But thanks to intrepid attorneys, an IRS fraudster (believe it or not), journalists and now filmmakers, this effective but deeply controversial cell-tracking device is being exposed to much-needed public scrutiny.
Known as Stingrays, or "cell site simulators," the devices are covertly being used by law enforcement agencies across the country to track down suspects—and not just those accused of terror-related crimes.
The briefcase-sized device essentially mimics a cell tower, allowing authorities to track down a suspect through their cell phone—and collect phone numbers of those they communicate with. In some cases, the actual content of calls can be collected. What's most concerning, activists say, is potential dragnet surveillance of areas where the device is being used, because Stingrays also gobble up information from phones in the target's vicinity. Its existence—and what its being used for—is so secret that even judges have objected to its use without court authorization.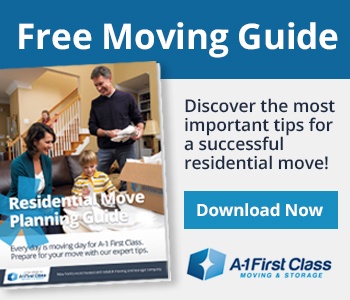 Seeking to shed more light on the spy tool—and a whole lot more—are the creators behind "Truth and Power," a thought-provoking docu-series on Pivot narrated by Oscar-nominated actress Maggie Gyllenhaal. The series covers a number of hot-button topics that aren't as clouded in secrecy as Stingrays—from drones and surveillance to privatized prisons and America's broken campaign finance system.
Journalists and members of the public got a front row seat to the series Thursday night in Manhattan during a screening at The Paley Center for Media, followed by a engrossing panel discussion. The event was hosted by Gyllenhaal. The actress briefly spoke about her own challenges confronting surveillance and the difficulties of dealing with every day life while questioning the mechanisms governments are using to spy on its own citizens.
"Somewhere we already knew everything that [Edward] Snowden told us," she told the packed audience. "Not the horrible details and the specifics, not the proof. But we unconsciously knew that our privacy—our constitutional and human rights—were being violated. And I think maybe we didn't really want to think about it. So the information Snowden gave us didn't shock us into action, and in a way, we didn't care."
But those brave enough to confront the ever-expanding invasion of privacy, whether it's by governments or mega-corporations collecting mounds of info on citizens, should serve as role models and heroes, she said.
Documentary filmmaker Brian Knappenberger, the director of "The Internet's Own Boy," serves as executive producer on "Truth and Power."
For the first episode, he follows Daniel Rigmaiden, a complicated character who exposed the program after he was indicted on 74 counts, including tax fraud. Rigmaiden, who made a half-million dollars by filing fraudulent tax returns by using the identities of dead people, was arrested in 2008 in large part due to help from a Stingray device. Confounded by how the authorities were able to uncover his whereabouts, Rigmaiden, known only as "The Hacker" before his arrest, sifted through hundreds of court documents and later exposed the use of Stingray in his apprehension. Federal prosecutors eventually offered a guilty plea of time served. In the show, Rigmaiden suggests it's because the government did not want Stingray to come under public scrutiny.
Nathan Wessler, a staff attorney at the American Civil Liberties Union Foundation (ACLU)'s Speech, Privacy, and Technology Project, and a panelist at Thursday's post-screening discussion, emphasized the importance of Rigmaiden's role in finally forcing the Stingray and related technologies out from the shadows.
"He cracked this open in a way that nobody had done before," Wessler told the audience, "despite the fact that federal law enforcement communities [were using] these devices for well over 20 years.
"As the phone networks have gotten more sophisticated, the devices have gotten more sophisticated," he continued. "But they've been around for a long time, and shrouded in really extraordinary secrecy. And so, the first challenge was to learn what was going on, and Daniel is the person who figured that out."
Since Rigmaiden's release from prison, Wessler and the other panelists explained, the felon-turned-activist and a host of attorneys at the ACLU have been tirelessly filing public information lawsuits to decipher just how many agencies use Stingray, or similar devices. So far, the ACLU has identified the device in 59 agencies across 23 states, including New York State Police. Despite the progress that's been made, little is still known about Stingrays. Just getting agencies to admit to simply purchasing the technology is a difficult task because local authorities are tethered to a non-disclosure agreement they sign with the FBI upon purchasing the equipment.
---
"We unconsciously knew that our privacy—our constitutional and human rights—were being violated."
---
Just as problematic, news agencies sifting through police department budgets looking for Stingray purchases will likely come up empty-handed, because such acquisitions may be made through federal grants, thus skirting legislative approval or public discourse.
Knappenberger, who also directed the acclaimed documentary about activist Aaron Swartz titled "The Internet's Own Boy," says the series will focus largely on how citizens are standing up to government intrusion.
"The basic thing is looking at abuses of power and people fighting back against abuses of power and broad institutional failures," he tells the Press.
The first episode that premiered on Jan. 22 examined how law enforcement tracked Black Lives Matter protesters. The most recent looked into how hackers uncovered they were being surveilled through government-approved spyware. The 10-episode series will end with an episode on how drones are being used on US soil.
If Netflix's "How to Make a Murderer" forced a maintsream audience to accept the flaws within the US justice system, then "Truth and Power" endeavors to lift the veil on government surveillance and how it's not only criminals who are the targets of uber-secret technology, but the American public's constitutional rights as well.
The series will air each Friday until its finale on March 25.
(Photo credit: Pivot/YouTube)