We're not sure about you, but our email is flooded daily with scams promising work-from-home opportunities. The premise is always the same: Earn extra money from home! They promise to deliver real money the way we'd love to acquire it: fast and easy.
Alas, life teaches us that nothing that comes fast and easy is worth much, and if something looks too good to be true, it probably is.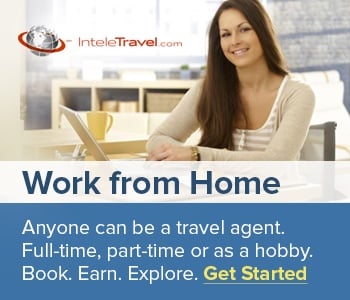 However, in this age of connectivity, the commute-less career is a real possibility. The Internet and the advent of teleconferencing capabilities, such as Skype, have made telecommuting a plausible—and sometimes preferred—way to do business. Companies are becoming more aware of the different ways employees can be most productive. Facilitating an at-home work environment lets employees not only save the time and expense of commuting and design their own work hours, but also reduces corporate overhead.
The real challenge is learning how to distinguish between scams and true, legit work-from-home opportunities. Hint: The real deal probably won't land in your email inbox as an unsolicited opportunity, but as the result of a query on your part.
We've sorted and vetted several companies touting jobs to earn cash from home, and created a comprehensive guide to those cubicle-less, annoying-coworker-less companies offering real work-from-home potential. Positions run the gamut, from customer service representatives to executive-level management.
Check out these companies, peruse their websites, learn all about these legit work-from-home opportunities, and let's start making some money!
Although the thought of "working from home" and "virtual offices" has come into play a lot more in recent years, TNTP is one employer who has pushed this remote-working flexibility since its founding in 1997. Formerly known as The New Teacher Project, this national nonprofit is dedicated to helping schools, districts and states build an effective educational environment by recruiting, developing, and retaining great teachers, and only 11 percent of this its employees actually work in their Brooklyn headquarters! While another 22 percent work out of schools and client offices, a whopping 67 percent of TNTPers work from home!
This virtual method has enabled TNTP to keep valuable and talented employees as they grow, have families, and move out of state, blogs its former CEO. TNTP proudly boasts a 90-percent employee retainer rate of high-performing staff members.
PERFECT FOR: stay-at-home parents, millennials or anyone who loves the TNTP mission but doesn't live close to Brooklyn
Long before online travel booking (think Orbitz, Travelocity) disrupted the travel industry, InteleTravel was revolutionizing the travel agency world. Essentially, anyone can join and earn commission by booking travel for friends, relatives, colleagues, and companies, or even just for themselves. The premise is surprisingly simple and effective, and their online capabilities have grown tremendously in recent years. And because the fees to join are nominal, InteleTravel has leveled the playing field to become a travel agent.
The upside of InteleTravel is anywhere from good to significant. Very little downside that we could find, if any. Because InteleTravel agents are certified travel agents, they not only receive discounts for travel, but earn commission on whatever they book. For example, the casual agent who books everyone's flights and accommodations for the annual family reunion can book more cost effectively and put money in his/her pocket. (Whether you split it with your relatives is up to you! We'll never tell.)
Those who dedicate time to being an agent and do a little social media self-promotion to friends, family and connections sometimes wind up with a significant revenue stream. We like InteleTravel because they've been in this space for decades and are accredited by the Airlines Reporting Corporation (ARC), the Association of Retail Travel Agents (ARTA), the Cruise Lines International Association (CLIA) and Vacation.com, the world's largest travel agency marketing consortium, among others.
PERFECT FOR: teachers, retirees, stay-at-home parents, travel enthusiasts and millennials
Founded in 2006 and headquartered in Lincoln, Nebraska, Hudl is a software company revolutionizing the way coaches and athletes prepare for and stay ahead of the competition. Hudl offers online video editing and sharing tools that enable coaches and athletes across the country to study associated play diagrams remotely and create high-quality highlight reels for entertainment and recruiting purposes. The company serves more than 125,000 amateur teams, 2,000+ college programs, 1,000+ professional teams, 12,500+ schools, and is the go-to for 90 percent of all football teams! A company more focused on outcomes and outputs rather than desk time, Hudl is a pro at hosting virtual meetings through programs HangOut or GoToMeeting, as well as their private YouTube Channel. Hudl flies its staff out to its home office twice a year for colleagues to get to know each other, and additionally provides transportation to company retreats. Remote positions are available for product team members in California, Massachusetts, New York, Nebraska, Texas, Washington and the United Kingdom.
PERFECT FOR: techies, millennials, web designers and those seeking flexibility
MerchantPro Express (MPX) is a credit card processor that offers state-of-the-art merchant services, e-commerce solutions and advanced point of sale equipment to businesses of all different sizes and needs. MPX offers a legit work-from-home program that provides great opportunities for classic "connectors" who boast a large Rolodex (that's an old-school term for friends, connections, circles, followers, etc.).
One of the things we like about becoming a MerchantPro Express agent is that it's one of the least "salesish" sales positions you can get. That's because they do nearly all of the work, while you play the hero. The value is in your connections. Few business owners realize how much cost-savings potential there is in switching processors, particularly those in the retail space where credit card transactions comprise the majority of sales. Because MPX is a top-tier player in this space, they have the ability to simplify the process and save the merchant money. All you have to do is get your contacts to send their statements to MPX and they take it from there. They get a client. Your friend saves money. You earn commission. Win, win, win!
Another great feature of MerchantPro Express is that agents receive commission for the life of the agreement between the merchant and the processor. Plus, MerchantPro Express doesn't arbitrarily raise its fees like many other processors, which leads to longer contract periods. So whether you introduce one friend or 100 friends to their cost-saving platform, you earn commission for as long as the contract(s) exists. This is the real deal.
PERFECT FOR: retirees, stay-at-home parents or experienced sellers looking to augment their income
A professional virtual services company, Worldwide 101 supports small businesses, startups and entrepreneurs around the globe. As a professional business-class Virtual Assistant, team members are responsible for providing high-quality business level support. As long as client expectations are met, Worldwide 101 isn't fussy about their employees making their schedules to suit their lives. Whether that means picking the kids up from school, heading to the gym or baking a birthday cake, employees are encouraged to use their freedom (and time saved not having to commute every day) to create a workflow that keeps them happy, motivated and successful.
PERFECT FOR: retirees, former marketing and business professionals, and stay-at-home parents with business backgrounds
Connections Academy is an accredited online education program offering tuition-free public schooling for students in grades K-12. Connections Academy is committed to expanding exceptional online education through technology and helping their students achieve both academic and personal success. The ability to work from home varies across the wide range of schools offered. Some teachers are office-based, while others are home-based. However, even if a teacher is hired as the latter, they typically do still report to the office (depending upon their state) for trainings and/or meetings. For certified teachers who want the flexibility and are able to handle both home-based teaching with an occasional trip to the office, this is perfect for you!
PERFECT FOR: certified teachers who are stay-at-home parents or seek flexibility
The company that literally wrote the book on remote working (Called Remote: Office Not Required), Basecamp is a digital platform that has everything a company and its teams need to stay on the same page with whatever they're working on. A one-stop shop for all their needs, Basecamp is where teams go to divvy up work, assign out work, discuss said work, store and organize any and all files for that work, create deadlines for work, make announcements (at work), check-in with each other, strategize, and just plain keep it all together. Although their home office is located in Chicago, every Basecamp employee is free to live and work wherever they choose.
PERFECT FOR: techies, millennials, creatives and those seeking workplace flexibility
Morey Publishing will revolutionize your company's online presence through strategic inbound marketing. Contact us today!