The King of Arcades
Richie Knucklez, The King of Arcades, will lead a lecture about The Richie Knucklez Arcade in NJ, one of the biggest arcade phenomena in the world, and discuss the upcoming documentary in which he stars. Lecture followed by arcade play time. Cradle of Aviation Museum, Charles Lindbergh Blvd., Garden City. cradleofaviation.org $10. 7 p.m. March 31.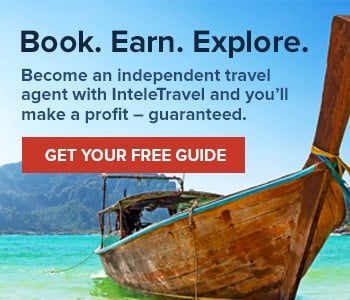 Patti LaBelle
Witnessing a performance by the "Queen of Rock 'n' Soul" can be summed up in one word: soulful. Of course, a singular adjective could never capture all the passion, all the joy, all the emotional upheaval and celebratory enthusiasm unleashed in the symbiotic love-affair between performer and audience that is a Miss Patti Labelle concert. She is a true diva—a legendary singer, a talented actress, a gifted author and even a talented cook! NYCB Theatre at Westbury, 960 Brush Hollow Rd., Westbury. venue.thetheatreatwestbury.com $69.50-$99.50. 8 p.m. April 1.
Joe Satriani
The former Deep Purple guitarist who, legend has it, taught original guitar hero Stevie Vai how to rock, is coming home to Long Island. Read more about the Carle Place High School graduate in the Press' profile of him. Tilles Center for the Performing Arts, LIU Post, 720 Northern Blvd., Brookville. tillescenter.org $45-$100. 8 p.m. April 1.
Jessie's Girl
Break out the Converse, strap on a headband and dust off the jean jacket, because this Back to the Eighties Show will do everything short of taking you in a Delorean back to the decade when Men at Work, Flock of Seagulls and Debbie Gibson ruled the airwaves. That's because Jessie's Girl is more than just a cover band. They're here to party like it's 1989! The Paramount, 370 New York Ave., Huntington. paramountny.com $15-$30. 8 p.m. April 1.
Keb' Mo' Band
This three-time Grammy winner and visionary roots-music virtuoso has come to embody all the hopes and dreams, joys and sorrows in the great American art form known as the blues for a new generation of aficionados. Hard to believe he embarked on this journey only two decades ago because his roots run so deep, but here he is continuing to grow as an acoustic guitarist and an accomplished artist, and it's fitting that on his 12th album, BLUESAmericana, he offers some of the most poignant and uplifting melodies he's ever recorded. He imbues the Chicago blues, soul-blues, the legendary greats like "Big" Bill Bronzy and Robert Johnson, plus pop, R&B, rock and jazz influences. Opening the show is Gerald Albright. The Space at Westbury, 250 Post Ave., Westbury. thespaceatwestbury.com $45-$95. 8 p.m. April 1.
Tom Cotter
This 2012 America's Got Talent runner-up may not be a doctor, but if laughter's the best medicine, he'll give the audience a healthy dose of what they deserve. Governor's Comedy Club, 90 Division Ave., Levittown. govs.govs.com $25. 8 p.m. April 1, 7 & 9:30 p.m. April 2.
John Popper
Lead singer and principal songwriter of Blues Traveler, John Popper, will be speaking and signing his new book, Suck and Blow: And Other Stories I'm Not Supposed to Tell. Book Revue, 313 New York Ave., Huntington. bookrevue.com Price of book. 7 p.m. April 2.
Rock Legends Live
This trifecta of tribute bands includes Beginnings, performing the greatest hits of Chicago, FM recreating the timeless music of Steely Dan, and Petty Rumors, playing the best of Tom Petty and everyone's Fleetwood Mac favorites. The Space at Westbury, 250 Post Ave., Westbury. thespaceatwestbury.com $37-$57. 7:30 p.m. April 2.
Sinbad
Off-stage he's a mellow fellow named David Adkins but when he's on stage, look out! He's on fire as Sinbad, a hugely entertaining American stand-up comedian and actor who's been lighting up the comedy world with his incendiary HBO specials, his TV shows—he even got his family into the act—and funny films like Necessary Roughness, Houseguest, First Kid and Jingle All The Way. Some have dubbed his comic style "hit 'em in the face" because when Sinbad gets going, he delivers a no-holds-barred laugh riot that pulls no punches. NYCB Theatre at Westbury, 960 Brush Hollow Rd., Westbury. venue.thetheatreatwestbury.com $39.50. 8 p.m. April 2.
Folk Festival
The first event since this venue temporarily closed for renovations is their seventh annual Folk Festival, headlined by The Chapin Family, performing the songs of the late great local music icon Harry Chapin. A free local singer-songwriter showcase, featuring nine artists, will be held in the lobby starting at 2 p.m. the same day. Patchogue Village Center for the Performing Arts, 71 East Main St., Patchogue. patchoguetheatre.org $28-$58. 8 p.m. April 2.
The Zombie Wedding
From the producers of Tony & Tina's Wedding comes this comedy of matrimonial mahem. It's sort of like My Big Fat Greek Wedding meets The Walking Dead. Audience members (and dismembers) are encouraged to come in costume. Suffolk Theater, 118 East Main St., Riverhead. suffolktheater.com $45. 8 p.m. April 2.
Naughty By Nature
Are you down with O.P.P.? Yeah, you better be at this 25th anniversary party! The Emporium, 1 Railroad Ave., Patchogue. theemporiumny.com $15, $20 DOS. 10 p.m. April 2.
The Wonder Years
This Philadelphia pop/punk/emo sextet is not to be confused with the TV show of the same name. Warming up the crowd are Microwave, Tiny Moving Parts and letlive. The Paramount, 370 New York Ave., Huntington. paramountny.com $15-$35. 7 p.m. April 3.
TEDxAdelphiUniversity
The inaugural TEDxAdelphiUniversity, organized by the staff from the Center for Health Innovation, will gather 100 of the most impassioned TEDx enthusiasts for a day of networking and dialogue featuring a stellar line-up of nine speakers and TED Talks videos under the theme of "What if…" The event will also be streamed live. Lunch is included in the event, and audience members are strongly encouraged to stay for the entire program. Adelphi University Performing Arts Center Concert Hall, 1 South Ave., Garden City. adelphi.edu $10 members, $20 public. 9 a.m. April 5.
Buzz Aldrin
Beloved American hero and Astronaut, Buzz Aldrin will be at Book Revue to sign his new book, No Dream is Too High: Life Lessons From a Man Who Walked on the Moon. You won't need a lunar module to get you into the store, but you will have to have a copy of his book with you or you won't get to meet him this time around. Book Revue, 313 New York Ave., Huntington. bookrevue.com Price of book. 7 p.m. April 5.
The Cult
More than 30 years removed from their beginnings as a gothic rock band in the UK, The Cult is still going strong. Already holding nine studio albums to their name, The Cult is touring America while working on a tenth. Led by singer Ian Astbury and guitarist Billy Duffy, the group's 1985 album Love reached to No. 4 on the UK charts. Today, The Cult still achieves the success they had back then. Their most recent album, Choice of Weapon, debuted at No. 1 on the UK Rock Chart and was named the iTunes Rock Album of the Year. Will they perform Sonic Temple's "Fire Woman"? "Edie (Ciao Baby)"!? Sure hope so.  The Paramount, 370 New York Ave., Huntington. paramountny.com $35-$75. 8 p.m. April 6.
Randy Newman
With songs that run the gamut from heartbreaking to satirical and a host of unforgettable film scores, Randy Newman has used his many talents to create musical masterpieces widely recognized by generations of audiences. The man is a genius who doesn't take himself too seriously, but his work can cut like a knife or soothe like a feather, depending on the song. In addition to his solo recordings and regular international touring, Newman began composing and scoring for films, including The Natural, Awakenings, Ragtime, all three Toy Story pictures, Seabiscuit, James and the Giant Peach, A Bug's Life, and most recently, Monsters University. The highly praised 2008 "Harps and Angels" was Newman's first album of new material since 1999. The Space at Westbury, 250 Post Ave., Westbury. thespaceatwestbury.com $55-$95. 8 p.m. April 6.