Here at Morey Publishing, we've had the opportunity to work with an impressive roster of clients.
We've also had the ability to take an in-depth look at their businesses and the amazing products and/or services that they offer their customers.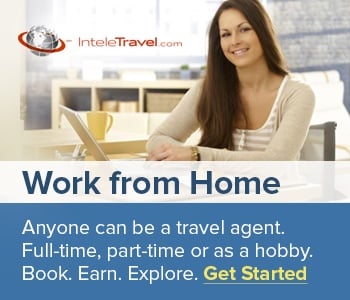 One such client is InteleTravel, the world's original at-home travel agency.
Have you ever thought about creating your own business? Or possibly just earning some extra cash?
Or even better, do you have wanderlust in your soul? Do you dream of journeying to faraway lands, tasting exotic cuisines and earning cash while fulfilling those desires?
The beauty of InteleTravel is that you can make your personal travel agent business whatever you want it to be. Whether you're looking to create a full-time career, have a part-time job, or start a new hobby, you can customize your InteleTravel goals to fit your lifestyle, your schedule and your needs.
InteleTravel is full of dreamers—and they want to watch your dreams come true as you fulfill your global quest and turn it into an equally rewarding exploration.
Through InteleTravel you can become a work from home travel agent, earning a commission on any travel that you book for your family and friends.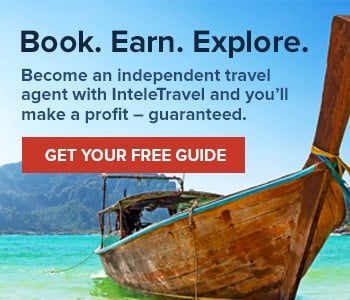 As an InteleTravel Agent, you can:
• Connect with fellow travel agents.
• Help loved ones plan trips.
• Travel the world for education.
• Be your own boss.
• Travel for less.
So you're probably wondering how to become a travel agent.
We've got the answers.
Here's how you can change your whole life in 4 easy steps:
Step 1: REGISTER TO BECOME A TRAVEL AGENT.
Step 2: BOOK TRAVEL.
Step 3: EARN COMMISSIONS.
Step 4: LIVE THE DREAM.
And it's THAT simple!
We love having clients who offer such unique and exciting opportunities for their customers. InteleTravel doesn't disappoint in the realm of refreshing career paths, and we love them for it!
Morey Publishing is an award-winning web design, digital marketing and lead generation agency located in Syosset, NY that can revolutionize your business. Contact us today!