The world has changed a lot in the last four decades. Back then, Americans who graduated with a college degree made up less than 30 percent of the workforce—which is remarkable when you consider how ubiquitous a post-secondary education is today.
In 2010, college-educated workers held 59 percent of jobs, and that number is likely to grow to 65 percent by 2020, according to a Georgetown University study titled "Recovery: Job Growth and Education Requirements Through 2020."
These numbers indicate that the far majority of employers are interested in hiring college grads who've dedicated several years to learn and master their craft—whether that's becoming masters in communication, marketing, earning a business degree, specializing in finance, health services, healthcare, journalism, or whichever other industry young professionals have chosen to excel within.
For many, however, the journey to working professional can take many turns. High school students are instructed at a very young age to consider what they want to do with their lives—and it could be an incredibly difficult decision. What if you've expressed interest in multiple fields, but can't quite narrow it down? And on the other end of the stick, what if your future career hasn't manifested itself yet? Then what do you do?
Transferring from community college to a four-year institution is a common step in many college students' journeys. There are countless such schools to choose from, though typically, students enroll in those closest to their homes. On Long Island, these include Nassau Community College, Suffolk Community College, and Queensborough Community College.
There are significant benefits to first attending a local community college and pursuing your associate degree, then your bachelor's degree at a larger university.
According to the most recent statistics from the American Association of Community Colleges, 45 percent of all undergraduates in the United States during the Fall 2014 semester were enrolled in a community college. That means almost half of the United State's entire college population chose to start off locally so they could conceivably earn an associate degree at low-cost before continuing their education at a larger private university or public four-year college, such as Hofstra University.
There are plenty of reasons why people choose community college, and just as many considerations to weigh when students are deciding whether or not to transfer colleges. Perhaps they went away to a four-year school and the campus just wasn't the right fit, so they transfer back home. Maybe they missed home, their family, childhood friends, and loved ones. Perhaps they longed for that good, old-fashioned home cooking! Transferring home has some pretty significant benefits!
Whatever the reason, the only thing that matters is what you do when you get there and how well you plan for eventual enrollment in a four-year school so you can proceed to the next stage in your collegiate journey. Planning is important, because, as the stats suggest, 71 percent of students who transfer from a community college to a four-year secondary school graduate with a bachelor's degree.
And many students choose to transfer to Hofstra University in Hempstead, NY, located 25 miles from New York City, and home to an award-winning faculty and dedicated schools and colleges, with a wide range of diverse undergraduate degree programs, graduate degree options, and more than 100 dual degree programs.
When a student enrolls in a community college, the most important thing to consider is whether the credits you've earned will easily transfer over to a four-year college such as Hofstra. And that's important, because nobody wants to spend all that time and money and have it all go to waste if the college you're interested in attending doesn't accept those hard-earned transfer credits.
How to transfer colleges? Hofstra has long-standing agreements with three neighboring community colleges that make transferring from Queensborough Community College, transferring from Nassau Community College, and transferring from Suffolk County Community College easy. Known as articulation agreements, these special relationships essentially guarantee that a community college student's credits will transfer to Hofstra as long as specific stipulations are met, such as earning the requisite number of credits needed to be eligible to transfer.
Articulation agreements also serve as a guide to help students navigate their academic and career path. For example, a Nassau County Community College student interested in studying business can take a look at the college's agreement with Hofstra's Frank G. Zarb School of Business to figure out which courses they should take to ensure the credits will transfer. These courses are called transfer equivalences, meaning that although prospective students took the course at another college, Hofstra will accept these credits, anyway.
It's crucial that students meet with an advisor at their respective community college and get a better understanding of articulation agreements. If you're interested in transferring to Hofstra, then it'll serve as a guide all the way through graduation.
Another tip is to research whether the college you're interested attending after community college has a team dedicated to all your transfer-related needs. It turns out Hofstra has its own Transfer Student Center, and a staff dedicated to ensuring a smooth transition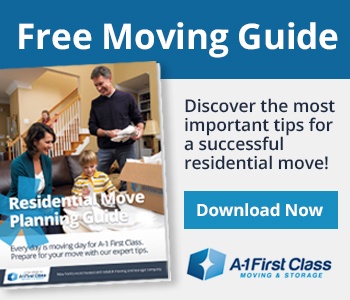 It's also important to take into account campus life. Transferring "home" to Hofstra and living on Long Island—in close proximity to Manhattan and also beautiful beaches—has many benefits. Hofstra students enjoy intimate classrooms and a student-faculty ratio of 14:1, which allows students to have a more personal relationship with their professors. Whether to live on campus or commute is another question to ponder. There are benefits to each!
Remember, community colleges are more than just a springboard to a more worthwhile education down the road. These are institutions that care deeply about their student body and their community and are well-suited to help you transition to a larger university, where your academic and career dreams can be fully realized!
Transferring to Hofstra University from community college is as easy as 1, 2, 3! Schedule a visit to meet with a transfer specialist and embark on the next stage of your academic and career journey, or Apply Today!