The 2016 Atlantic hurricane season may have officially begun June 1, but there's already been significant activity. Recently making waves, Colin was the third named tropical storm to churn up the coast before going out to sea, marking an early record.
The National Oceanic and Atmospheric Administration has predicted that 10 to 16 named storms will form this year, with four to eight of them becoming hurricanes. Four storms are expected to develop into a Category 3 hurricane or higher on the Saffir-Simpson scale, producing "devastating damage" from winds above 111 mph.
For Long Island, just one direct hit from a hurricane could cripple our region.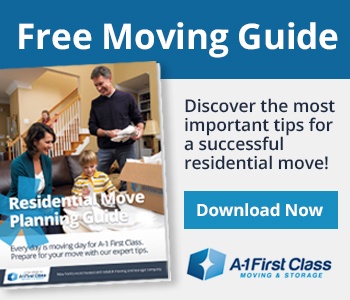 It doesn't even have to be a major storm to leave a trail of destruction in its wake. "Superstorm" Sandy wasn't classified as Category 1 on the scale because the National Hurricane Center said it was more like a nor'easter than a hurricane. Knowing what Sandy did to LI, our benchmark for gauging the damage an actual hurricane would bring is truly concerning.
"Had Sandy remained a 'warm-core' system, it would have officially been a Category 1 hurricane," explained Michael Leona, a professional freelance meteorologist. "This was a point of contention, especially considering hurricane coverage from insurance companies, and among meteorological purists."
Calling Sandy a "superstorm" instead of a hurricane stirred some controversy, Leona noted, which has prompted the National Hurricane Center to change its policies regarding warnings it issues about these powerfully destructive weather systems.
"The media needed a fancy word to describe the storm, since it wasn't really a hurricane or tropical storm when it approached and made landfall," he added.
"Not calling Sandy a hurricane was an increasingly terrible error," Craig Allen, chief meteorologist for WCBS since 1981, told me. "It still definitely had tropical characteristics, and to me, it was still equivalent to a category one hurricane," Allen said, adding that the lack of hurricane label may have prevented the storm from being taken seriously.
But in some shape or form, the next big one is coming, without a doubt. The question is whether the Island is adequately prepared.
Before Long Island had to cope with "post-tropical cyclone" Sandy, its official classification, other hurricanes left their mark. Gloria, a Category 2 hurricane, made landfall in September 1985 and left almost 700,000 LILCO utility customers—two-thirds of its users—without power and caused about $100 million in damages. Unnamed nor-easters in '91 and '92 brought record high tides and serious flooding. And that's just a sampling.
By far the benchmark for these events was set in '38 when the "Long Island Express" crushed the Island. Estimated later to be a Category 3 (the Saffir-Simpson scale wasn't created until the late '60s), this huge storm brought lasting changes to the region's erosion patterns. Over the decades since the Express struck, LI's population has exploded, especially on the East End and the South Shore, with subdivisions replacing critical wetlands, increasing our vulnerability to storm surges and wave action.
This May, both Nassau and Suffolk county executives urged residents to take the 2016 hurricane season seriously. Nassau County Executive Ed Mangano insists that the region is better prepared since Sandy hit thanks to a "myriad of improvements" in communication technology and "asset acquisition," while Suffolk County Executive Steve  Bellone wisely said that extreme weather events are "the new normal," echoing past sentiments shared via The Foggiest Idea.
PSEG Long Island has been preparing for the next catastrophic storm, learning from the failings of LIPA after Tropical Storm Irene in 2011, which left half a million people powerless, and Sandy. As local motorists have seen for themselves, PSEG LI has been hard at work trimming thousands of trees near power lines, and fortifying substations and conducting circuit upgrades. Policymakers have also overseen hard infrastructure improvements like fortified bulkheads in coastal areas, the strategic placement of new dunes in the City of Long Beach, for example, and property buyouts fueled by federal relief funding, which prohibits new homes built on certain parcels.
But all these claims of supposed readiness remain to be tested, since our region hasn't been put seriously to the test since 2012.
These fortifications touted by public policymakers and utility operators should accelerate recovery efforts in a storm's aftermath, but they do little to address the larger issues of the Island's vulnerability to extreme weather. The coastal floodplain running south of Sunrise Highway from the Queens border to Rockville Centre and south of Montauk Highway to the end of the South Fork is home to some of Long Island's densest population centers.
The detrimental impact of this rampant residential development—principally high levels of nitrogen from antiquated outfall pipes discharging wastewater and subdivisions without sewers—all but eliminated the presence of eelgrass in the Great South Bay, an essential natural barrier for keeping coastal sands from shifting. From hurricanes to nor'easters, homes and businesses have been left exposed, and yards and roads flooded. Every strong storm weather event is now essentially guaranteed to result in property loss—a sobering fact that hasn't changed despite the best proclamations.
Our coastal development policies have long allowed water views and real estate pricing to trump sound planning. When Sandy hit, Long Islanders gained a new, darker perspective on their romanticized coastline—but stressful memories quickly fade, and developers are already salivating as they covet the waterfront parcels left empty by the superstorm and auctioned for pennies on the dollar. Many of those who watched their homes battered and destroyed by high tides and strong winds have moved to higher ground.
But surplus shoreline properties at the right price have attracted a new generation of LI families and buyers, thinking it won't be so bad next time. Maybe it won't—but given global warming, the odds are it will be worse.
This year's hurricane season is predicted to be "normal or above normal," as the meteorologist Leona noted, and that normalcy poses problem for a vulnerable region like ours.
"This year, a prediction of four to eight storms sounds about right," agreed WCBS Chief Meteorologist Craig Allen, "but that doesn't matter. It only takes one."
Unwise development in the floodplain and poor coastal planning have put serious pressure on our infrastructure. Will Long Island ever be really ready?
"Since this is Mother Nature, nothing is by the book, and we could see an exception [this year]," added Leona. "But that's what happens. You prepare for the worst, and hope for the best."
But hope is not a plan.