There's good news on the employment front, at least on Long Island, especially compared to past years.
Long Island's unemployment rate, not seasonally adjusted, was 3.9 percent in December 2015, down 0.5 percentage points from a year ago, according to Shital Patel, labor market analyst for the Long Island region at the New York State Department of Labor. Nassau County's rate decreased by 0.4 percentage points to 3.7 percent, while Suffolk County's rate decreased by 0.5 percentage points to 4.2 percent. By comparison, New York State's rate was 4.7 percent and the national rate was 4.8 percent.
Nassau County had the third-lowest unemployment rate in New York State, only Tompkins County (3.4 percent) and Columbia County (3.5 percent) were better. Since December 2014, private sector jobs in New York State grew third-most rapidly in the Nassau-Suffolk region (+1.9 percent), topped by New York City (+2.3 percent) and Orange-Rockland-Westchester (+2.1 percent).
Statewide, the sectors recording the largest job gains were educational and health services, with 73,400 more since a year ago, followed by 27,000 in professional and business services and 26,700 jobs in construction. By contrast, the government sector lost 3,800 jobs, and manufacturing shrank by 2,400 jobs.
On Long Island, the metrics show some bounce since the recession, according to several key indicators.
In the first Long Island Business Leaders Survey, sponsored by The Long Island Association and conducted by Siena College Research Institute, 31 percent of the 248 CEOs in Nassau and Suffolk who responded to the poll said they plan to hire workers this coming year, while 9 percent foresee layoffs.
"The spring is in the step of many of Long Island's CEOs," said Siena College Research Institute Director Don Levy. "Nearly four in ten are bullish about the future, while only one in five remain negative on the economy. Just under half, 48 percent anticipate revenue growth and 41 percent expect their profits to increase in 2016."
"The good news here is that the CEOs are more optimistic than pessimistic," said Kevin Law, president and CEO of the Long Island Association. "They're certainly more optimistic than they are in upstate New York."
Law cited the 3.9-percent unemployment rate as a figure that "most regions of the country would die for," he said. He noted that sales tax revenues were growing in both counties, whereas half the counties in New York are seeing declines.
"What I was glad to see, as a CEO myself, we recognize how valuable our workers are," added Law. "They're well educated and well trained. One reason the CEOs put up with some of the high costs of doing business on Long Island is because of our great workforce. They also like our environment because a bad environment is not attractive to the business community."
The Siena Survey only polled companies with sales between $2.5 million and $200 million.
"I know it excluded a lot of small businesses," Law acknowledged, but originally the cut-off was going to be $5 million and the LIA broadened the parameters.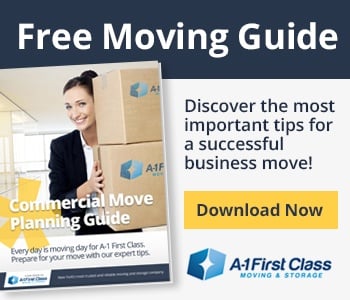 On the negative side of the balance sheet, the survey found few CEOs expressing much faith in government, whether state or local, for improving the business climate on Long Island. Ninety-two percent said that local municipalities do a poor or fair job of aiding business development here.
"I'm not defending it," said Law. "It just takes forever to get a permit approved."
He said there's been progress at the county level but the local zoning boards have a lot of catching up to do.
Despite all the red tape and other hassles, a majority of Long Island businesses are committed to remaining in the region as their confidence in the economy continues to increase, according to the AVZ 2015-2016 Economic Survey & Opinion Poll. Conducted by Albrecht, Viggiano, Zureck & Company, P.C. (AVZ) in partnership with Long Island Business News, the results were formally presented at the HIA-LI 22nd Annual Economic Summit at the Hyatt Regency Long Island in Hauppauge on Feb. 11.
The survey found 63 percent of the respondents saw an increase in revenue in 2015; 61 percent forecast some increase in revenue this year; 90 percent raised their prices for products or services last year; 86 percent granted raises of up to 4 percent to their employees (6 percent gave raises of 5 to 9 percent); and 46 percent of the companies plan to hire this year. More than half of the respondents have been in business for more than 30 years; 84 percent of the businesses have been operating for more than a decade.
"The success and longevity of Long Island businesses are so vitally important," said Terri Alessi-Miceli, president of HIA-LI, the Hauppauge Industrial Association of Long Island, whose headquarters are in the Hauppauge Industrial Park, one of the largest industrial parks in the United States. "2015 proved that Long Island businesses are committed to remaining in the region, with a substantial increase for economic confidence, which this year received its highest rating since the recession began in 2008."
The researchers asked the respondents to rate their confidence in the Island's economy on a scale of 1 to 10, with 10 being the most confident. The survey found that the businesses' confidence level was 6.1 last year, compared to 4.9 in 2008. Since 1995, the highest rating was 7.2, reached in 1999 and 2000.
Looking ahead, for the second year in a row the survey found that healthcare is regarded as having the greatest potential for growth on the Island, with 43 percent of the respondents being bullish on this sector's prospects as compared to the next sector, technology, which garnered 34 percent.
Those job findings don't surprise Keith Banks, president of Lloyd Staffing, an employment agency based in Melville, who said that healthcare and technology are continuing to grow.
"We do have a well-trained and skilled workforce," he said. "What we haven't seen is a particular organization that has come here or sprouted here that has had a 'hockey-stick' trajectory in terms of growth in its number of employees, going from 500 employees to 1,000 employees over the course of 12 to 18 months. We just haven't seen that type of growth around a company or around an industry since the recession."
Banks is seeing "some momentum" in bio-tech, as companies nurtured in the Island's incubators look to expand. "But it's not out of the box growth," he cautioned.
Northwell Health, formerly North Shore-LIJ, is by far the largest employer on Long Island and the largest private employer in New York State, with more than 61,000 employees. There are 31,150 employees at their hospitals and facilities in Nassau and Suffolk—and that number is rising.
"Our workforce will continue to expand on Long Island and throughout the metropolitan area in the years ahead," said Michael Dowling, president & CEO of Northwell Health. "Every week, between 100 and 150 new employees join Northwell Health. Our growth area continues to be in the area of outpatient services, as more and more care is delivered outside the walls of our hospitals. Moving forward, there will be a much greater focus on managing the care of the people and communities we serve, rather than only treating them when they are sick or injured."
Nancy Engelhardt, founding director of the Energeia Partnership, the Academy for Regional Stewardship at Molloy College, says the Island's economy is "resilient" but it's lost a lot of high-paying jobs and filling that need "remains a challenge." But she's not undaunted.
"I'm very optimistic," Engelhardt said. "I see a lot more partnerships and collaborations happening, and people coming out of their silos and talking about how to deal with a lot of the issues on Long Island together."