Two weeks before the 2000 presidential election, a group of influential Muslim Americans gathered in the nation's capital to endorse the one candidate who made an effort to meet with Muslim leaders and address their concerns, both foreign and domestic.
It's unclear if the American Muslim Political Coordinating Council's pledge played a significant role in sending voters to the polls, but when all the ballots were tallied—Florida recount and all—it emerged that Muslim Americans had come out in droves to support George W. Bush, as the Texas governor enjoyed 70 percent of the Muslim vote.
Six days after the horrific attacks on Sept. 11, 2001, Bush had not forgotten about these people who helped carry him to victory. Standing shoulder-to-shoulder with Muslim leaders at the Islamic Center of Washington, D.C., Bush famously declared: "Islam is peace."
By 2004, however, it became clear that the admiration a majority of Muslim Americans felt toward Bush just four years earlier had waned. It was replaced not with apathy but scorn. This time, it was his Democratic challenger John Kerry who would go on to grab nearly three quarters of the Muslim vote, which essentially served as an emphatic rebuke of Bush's controversial Patriot Act, the invasion of Iraq and the subsequent monitoring of US Muslims under his watch. As Bush's first term was winding down, 69-percent of Muslims—nearly the same percentage that supported the president—said they disapproved of his job performance.
Dr. Safdar Chadda of New Hyde Park was one of those Muslims who found that Republican values aligned with his political beliefs when he moved to this country four decades ago. But after two terms of Bush in the White House, he abandoned the GOP. In 2008, Chadda backed Sen. Barack Obama.
Now it's unlikely that Chadda, a registered Independent, will vote for a Republican in this year's presidential election.
"This is a matter of life and death…right now, if you hear the rhetoric," Chadda, the original president of Westbury's Islamic Center of Long Island, told the Press.
After each terror attack, the rhetoric seems to ricochet unabated on cable news and in the mainstream media. In the aftermath of Tuesday's horrific bombings in Brussels, which killed 31 and injured more than 300, Donald Trump reaffirmed his Muslim ban proposal by saying the US should close its borders. His closest rival, Texas Sen. Ted Cruz, suggested authorities "patrol and secure Muslim neighborhoods" to prevent radicalization. Cruz's remarks were met with resistance from NYPD Commissioner Bill Bratton, who said Cruz "doesn't know what the hell is talking about."
Interviews with local Muslim leaders and national organizations committed to amplifying the voices of this much-maligned population revealed a portrait of a community deeply fearful of anti-Islam statements by Republican presidential hopefuls. But at the same time, Muslim American voters appear more committed than ever before to head to the ballot box, advocates say.
Indeed, a six-state survey released by the Muslim civil rights organization Council on American-Islamic Relations (CAIR) in February found that 73 percent of registered Muslim voters said they will vote in their respective primary elections, with 67 percent vowing to support Democratic candidates.
New York doesn't hold its primary until April 19 but the deadline to register to vote is Friday, March 25, thus the frenzied attempt to encourage people to register with their local Board of Elections.
Chadda said organizing efforts in Nassau County began about six months ago. Each volunteer was charged with encouraging at least 10 Muslim American families to register. Chadda said at least 100 families have since pledged to vote for the next president of the United States.
"The stakes are high," he said.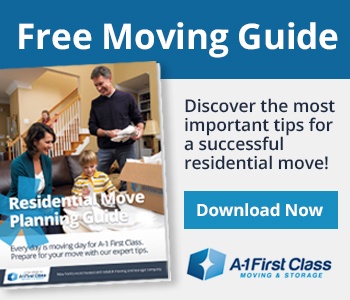 In Suffolk County, Nayyar Imam, the first-ever chaplain of the Suffolk County Police Department, said announcements have been made during Friday prayer at the Selden Mosque reminding people to get registered.
If a silver lining can be found in the fog of election warfare, it may be that Muslim Americans are so incensed by Islamophobic remarks that they're more committed to head to the polls, Imam said.
"It's a wake-up call for the Muslims of America," he explained, "because, as you know, most of us don't participate in the political system."
The current political climate may prompt many more Muslims to vote this time around. But, as Imam noted, disagreements over Middle Eastern policies going back to the Reagan administration and continuing under President Obama may also motivate people.
"Obama killed more Muslims than Bush…with the drones and with the wars and with the countless bombing of countries," he said. "Muslim blood is so cheap."
Sadyia Khalique is the director of CAIR's New York chapter. She said the national organization has been busy overseeing voter registration efforts but the local objective is to reach out to people through social media and in the community.
"People have the power to change government. People have the power to get their voices heard," she told the Press. "Why not utilize that?"
A common refrain among voters in liberal-leaning New York is that the April primary here is insignificant and hardly an accurate representation of the national electorate. But, as Khalique puts it, "What we're finding is with voting, it's not only something that's a physical thing to do. It's an empowering thing to do."
---
"This is a matter of life and death…right now, if you hear the rhetoric"

---
Absent reliable polling data that would help determine voter turnout by religion, it's difficult to quantify how many Muslim American voters have already participated in this year's presidential primaries. Ghazala Salam, executive director for Emerge USA in Florida, a non-profit advocacy group that promotes voter participation in several swing states, estimates that 70 to 80 percent of Muslim voters in Florida actually turned out.
Current estimates put the Muslim population in the US at 3.3 million. That number is likely to double by 2050, perhaps making that voting bloc much more desirable for elected officials.
"We have the highest number of younger people among all the diverse communities, so for that reason, [in] the future they're just going to grow in numbers," Salam told the Press.
Still, she added, "You don't want to marginalize anybody."
While Muslims have been outspoken about xenophobic comments made by Republican demagogues campaigning for president, some insist the best way to offer a rebuke to those candidates is by making people's voice heard at the polls.
Advocacy groups said they believe young Muslim Americans are more engaged in the political process than ever before. Salam credits Vermont Sen. Bernie Sanders, who is "resonating more with the younger generation."
Chadda is convinced that anti-Islam rhetoric will die down after the heated election.
"Pre-9/11 Muslims were very well respected, very well honored," he explained.
Not everyone is as optimistic.
"Our community has already been spied upon," said Khalique, referring to the NYPD's blanket surveillance of Muslims after 9/11, which failed to turn up a single lead.
She said that CAIR often gets calls from clients who feel the FBI is watching them. That sense of paranoia is not going away any time soon.
"We always feel like we're being targeted," she said.