About 3,000 people braved the cold rain to pack the Paramount Theater in Huntington Monday evening to hear Ohio Gov. John Kasich say that he was determined to prevent Republican frontrunner Donald Trump from becoming the party's presidential nominee.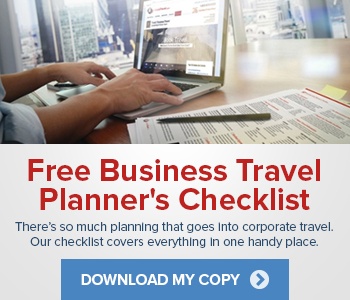 Hundreds more people were turned away after spending hours online—and on the road—to be see the longshot candidate who's trailing in the polls behind Trump and U.S. Sen. Ted Cruz (R-Texas). At one point the line had stretched around the block, police said.
"We've been here for an hour and a half," said Gail Carey, 63, who'd come from Lindenhurst, and made it to the front door in the lobby before she was told that there was no more room inside. "There were like 200 people behind us." She was still hoping for a chance to see her favorite GOP candidate.
"I think he's amazing," she told the Press. Asked if she would ever vote for Trump, she called that "a laughable question."
Carey was grateful for another woman lingering by the front door, Waed Ramadan, a 22-year-old from Farmingville, who'd shared her umbrella as the two women had waited in line outside. Ramadan said that although she was a registered Democrat, she was still undecided.
"I just wanted to see what was up," she said. "I like that he seems normal, in terms of the Republican Party." In a November face-off between Trump and Hillary Clinton, she'd support the latter.
Owen Marsh, 18, had driven from Scarsdale to see Kasich and struck out.
"This is the first election I get to vote in, and this is the candidate I wanted to see," he said. "He's a very common-sense candidate. He has a proven record and more experience than anyone else running for president."
Marsh said he liked Kasich because the Ohio governor wouldn't continue the partisanship that has divided Congress.
"He's definitely someone who can compromise and get his ideas done as well as work both sides of the aisle," said Marsh, adding that he would not support Trump if the billionaire were to get the nomination.
So far, Kasich has only won the Buckeye State, where he calls the governor's mansion home. He is far behind in the number of delegates he'll need to head the top of the ticket at the GOP's convention in Cleveland later this summer. In Huntington, he insisted that he has the best shot to defeat Hillary Clinton in November, assuming that the twice-elected former U.S. Senator from New York and former Secretary of State, holds back a strong challenge from U.S. Sen. Bernie Sanders (I-VT) to clinch the Democratic nomination.
Before the tallies from the April 5 Wisconsin primary are counted, Trump has 736 delegates, Cruz follows with 463, and Kasich trails far behind with 143. The winning total is 1,237 and Trump, a native New Yorker, is more than halfway there. By all accounts, Kasich needs a strong showing at the April 19 primary in New York, but a recent Quinnipiac Poll had him at 19 percent, Cruz at 20 percent and Trump at 56 percent, with only 4 percent undecided.
Earlier in the day, Kasich had appeared at Hofstra University's David S. Mack Student Center and visited Sagamore Hill, home of Theodore Roosevelt. At the town hall he told the audience he drew strength from TR's example of "perseverance" in the face of opposition. He also recounted that when he was a teenager he'd wrangled a chance to ask President Richard Nixon a question at a public event, but he never got around to telling the Paramount crowd what he had said.
Timing was tight because Kasich was going live at 7 p.m. with Greta Van Susteren, host of Fox News' On the Record. At 8 p.m. it would be Bill O'Reilly's turn for his top-rated cable news program, The Factor. Then he'd yield the screen for Megyn Kelly, who was in Wisconsin for a one-on-one with Cruz, who's leading in the Wisconsin polls and reportedly angry that Kasich won't bow out of the race so he could have a better shot at taking down Trump, who was set to spend an hour with Sean Hannity starting at 10 p.m.
On stage at the Paramount, Kasich sat on a stool facing Van Susteren as New Yorkers looked on. He had a long career at Fox News, which Media Matters said helped him secure the Ohio governorship in 2009 after he'd left Congress in 2001. He's the fourth Republican presidential hopeful, after former candidates Ben Carson, Mike Huckabee and Rick Santorum, with ties to Fox News, which is headed by Roger Aisles, the longtime chairman who once worked for both the Richard Nixon and George H.W. Bush administrations. Kasich was a frequent guest host for The O'Reilly Factor. According to Media Matters, Kasich was paid $265,000 in 2008 for his work at Fox.
To reporters covering the Kasich campaign on Long Island, the Ohio governor said Cruz was "a smear artist." Cruz has claimed that he's the only viable Republican alternative to Trump. On the other hand, Trump has said that Kasich is cutting into his support.
"I'm not dropping out," Kasich said in Huntington, because "nobody is going to have enough delegates to go to the convention and win on the first ballot."
He still has a very uphill road to climb, and he's counting on New Yorkers to get him one step closer. On Monday, he may have lost 17-year-old Katie Reilly from Huntington, who said her birthday is in August so she would be able to vote in November.
"I'm really upset that I didn't get to see John Kasich tonight," Reilly told the Press. "I don't even get to see him after waiting an hour and a half in my home town! He should have done another show so he could have gotten more votes, because he really needs them."
Nobody, not even the Ohio governor, would dispute that.
(Photo credit: The Paramount/Facebook)