Beware of spoilers
There you have it folks, Jon Snow is dead. Well, for at least one more episode.
While we assumed most of the Monday Morning Quarterbacking would be devoted to Jon's ostensible demise, it was Melisandre that captivated Sunday night's audience with the reveal that the Red Woman is much older than all of Westeros' false kings (and Queens) combined.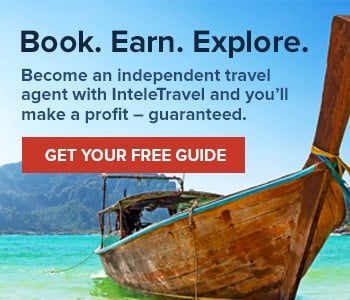 But the Lord of Light priestess' shocker was just one of the many captivating scenes in a packed hour that effectively set the stage for the much-ballyhooed sixth season, which for the first time won't be anchored by George R.R. Martin's book the series is based on.
Here's your LIP GOT recap and some takeaways from Episode 1, The Red Woman:
The Game of Thrones show-runners did not waste any time bringing Kit Harrington back into the fold. The premiere started where Season 5 left off, with Jon Snow's body lying in a pool of his own blood. This time Jon was all alone.
There was the omnipresent snowfall at Castle Black mixed in with the heartbreaking howls from Ghost, Jon's now ownerless direwolf. First on the scene was Davos, who quickly instructed those loyal to Jon to whisk his body away. The few men by Davos' side barricaded themselves inside a room at Castle Black, where they seem also to be standing guard next to Jon's body.
If he's not buried or turned into ashes anytime soon, then it makes it exceedingly likely that fan predictions of he-who-knows-nothing's rebirth will indeed come to fruition. We expect Jon will be lying in a state of repose for some time to build anticipation for his assumed reincarnation, if it ever does come.
This brings us to Melisandre, who many have predicted would be the one to bring our dear Jon back from the dead before the frozen zombies get a hold of him. But with Stannis confirmed dead (we think), it seems the once over-confident Melisandre has lost her swagger. Clearly deflated by Stannis' overwhelming defeat at the hands of the treacherous Boltons, the fire-loving clairvoyant is shocked by Jon's murder, telling Davos that the flames showed Jon fighting at Winterfell.
Perhaps losing confidence in her own beloved deity, we get the premiere's most compelling reveal: that Melisandre uses her power—perhaps thanks to her supernatural necklace or that well-placed potion—to hide the fact that she is extremely old—perhaps even centuries old. As if she feels like her one true God has betrayed her, The Lord of Light's sultry enforcer in Westeros morphs into a sagging senior shell of her supernatural self. All she could muster is a slow climb into bed, beside a raging fire.
The premiere also offered some hopeful moments, none more inspiring than Brienne's rescue of Sansa Stark, who GOT fans will remember, fled the Boltons with the help of the man formerly known as Theon. But their legs were no match for human-tormenting Ramsay's hounds and horse-backed goons. Before Sansa could be taken into captivity yet again, Brienne and a newly confident Podrick emerged from the forest to finally deliver on one of her oaths.
After one of those beautifully choreographed GOT battle scenes, it was Brienne and Podrick who emerged victorious, ending with Brienne pledging her life to Sansa, an offering the hardened Stark girl gracefully accepts. Sansa's rescue is indeed significant because we know the restless Boltons require her help to unite the North. With many families in the North still loyal to the Starks, it could embolden others to join ranks around Sansa if she can successfully rally the northerners to her side. Watch out, Boltons!
As for Brienne, it is surprising that she made her long-sought recovery of Sansa one episode into the season after failing miserably to find Catelyn Stark's eldest daughter. Be that as it may, the twist does move the plot along and gives us a small measure of hope that Sansa will take all of those gross injustices that have befallen her and her family and use it to dish out a healthy helping of revenge.
Back where winter is an afterthought and fire-breathing dragons are once again shrieking across the sky, Daenerys is having a tough go of it. The Mother of Dragons, who fled a Sons of the Harpy uprising in Meereen atop one of her ill-tempered dragons at the end of the last season, was dumped in Dothraki territory, where she was taken captive. A chained Daenerys is demeaned repeatedly by a pair of captors discussing how they'd have her way with her in private.
Of course, little do they know that Daenerys was once the wife of a Khal. Faced with the brutal realization that she could become a Dothraki sex slave, Daenerys reveals this powerful piece of information, which as it turns out, means that no man can sleep with the wife of a dead Khal. But Daenerys' reprieve is short-lived, as she's told she'll be thrown in some walled community of other Khal widows, which sounds like cold comfort at best.
Danenery's tenuous predicament would make us a little more uncomfortable if she didn't have a trio of dragons that could save her at any moment. Nothing's guaranteed, but it would make for one hell of a rescue op.
Meanwhile, our favorite GOT pair, Tyrion and Varys are making their way around a deserted Meereen as they plan their next move. Tyrion, it seems, is primed to take over the leadership role left vacant by Daenerys' absence. But it won't be easy, as evidenced by the upheaval inspired by the Sons of Harpy and the burning of Daenerys' fleet of ships. Good luck, Tyrion.
Back in Lannister land, it seems like we're finally seeing a softer side of Cersei. Told that a Dornish ship is entering the port, Cersei perks up, happy to see her daughter, Myrcella, once again. But the best Jamie could do is return to King's Landing with their daughter's dead body.
Remarkably, Cersei blames her daughter's death not on Jamie but on the evil witch who predicted that three of her children would perish. We all know how much Cersei loves her children, but in Myrcella she found something she didn't know she was capable of creating: a person with a heart of gold, and not the kind the Lannisters are used to. Jamie and Cersei's embrace after she concedes that Myrcella's death was predetermined would be endearing if it wasn't for that whole incest thing.
But don't be fooled by Cersei's newfound motherly touch. With Dorne now without its king thanks to Ellaria's coup, war with the Lannisters seems to be on the horizon.
Before you go, here's a preview of Episode 2:
(Photo credit: HBO)