European-based media conglomerate Altice N.V.'s $17.7 billion bid to buy Bethpage-based Cablevision Systems Corp., which owns Newsday and News 12, cleared an important regulatory hurdle this week, fueling mounting speculation that the telecommunications giant may look to unload Long Island's lone daily newspaper.
The Federal Communications Commission ruled Tuesday that the pending acquisition "serves the public interest," citing the "benefits of increased broadband speeds and more affordable options for low income customers." But it still faces additional regulatory approvals.
"Altice is pleased with the FCC issuance of the approval order," said Jimmy Asci, a spokesman for Altice, a multination cable and telecommunications company headquartered in the Netherlands. The ruling means that the FCC "recognizes the benefits that the proposed merger will bring to consumers in the U.S. We continue to make good progress toward a transaction closing in the second quarter of this year."
The Cablevision purchase will be on the agenda at the Monday meeting of the New York City Franchise Concession Review Committee (FCRC) in Manhattan and at the May 20 meeting of the New York Public Service Commission (PSC) in Albany. If Altice can close the deal by the end of June, as is becoming increasingly likely, it would gain 3.1 million cable customers in the tri-state area, making it the fourth-largest provider in the United States, behind Comcast, Time Warner Cable and Charter Communications.
Founded by billionaire telecom tycoon Patrick Drahi in 2002, Altice has some 55,000 employees serving millions of customers in France, Belgium, Luxembourg, Portugal, Switzerland, Israel, the Indian Ocean regions, the French Caribbean and the Dominican Republic. Last year, it expanded into the United States, when it bought the St. Louis-based Suddenlink Communications, which has 1.5 million customers, for $9 billion.
When Drahi publicly discussed his offer to purchase Cablevision with investors last September, he said that he'd achieve $900 million in cost savings between Suddenlink and Cablevision. He noted that some 300 employees at Cablevision earn more than $300,000 a year.
"I don't like to pay salaries," Drahi reportedly said. "I pay as little as I can."
What the change in ownership means for Newsday and News 12 is unclear. Since 2013, Newsday's combined operating losses totaled $135.5 million—$71.1 million in 2013, $37.7 million in 2014 and $27.2 million in 2015—as reported in Cablevision's financial filings. Should telecommunications goliath Altice look to shutter or sell the daily newspaper and/or its sister broadcasting channel, it would drastically alter the local media landscape across Long Island—where Newsday, founded in 1940, has remained the primary print source of news for its nearly 3 million residents. Its main competitor, the daily Long Island Press, ceased publication in 1977.
"That result is a lot worse than is typical," Rick Edmonds, media business analyst at the Poynter Institute for Media Studies in St. Petersburg, Fla., said of the newspaper's hefty fiscal hemorrhaging. Still, he doubted that the new owner would close Newsday. "I would think that a new owner might well choose to sell it. There are several companies that are buying papers. Whether they would or not, I don't know."
Edmonds specifically referred to Gannett, which is making an offer to buy Tribune, Newsday's owner until 2008 when Cablevision bought it for $650 million, and New Media Investment Group, a company based in upstate New York, formerly known as GateHouse Media, which has bought "a number of small papers in recent years," he explained. "They say in their earnings column that they want to acquire more."
Fueling speculation is the debt load that will burden Altice if the purchase goes through. The New York City Public Advocate's office reportedly pegged the actual amount at $15.3 billion. Cablevision's financial filings peg its own total outstanding debt at $9.6 billion.
"It's clear the company has a cost-cutting focus as key to its future intent," said Jaci Clement, executive director of the Fair Media Council, a media watchdog group based on Long Island. "Altice's high debt load makes it unfathomable that they'll be able to invest in the infrastructure… Killing the printed version would certainly save big money, wouldn't it?" She said she had concerns that the new owners would not uphold Cablevision and the Dolan family's "legacy of outstanding commitment to the community."
At Newsday, 800 employees—almost half the workforce—belong to the Graphic Communications Conference/International Brotherhood of Teamsters Local 406. Their contracts run through Dec. 31, 2017, said Mike LaSpina, Local 406 president. Although he has not been contacted by Altice directly, he believes the new owners would not close the paper.
"Right now, my understanding is that they want X amount of money out of Cablevision corporate," he told the Press. "They're not looking to do anything at Newsday."
Altice's pending debt load does worry him, but he is optimistic because he pointed out that Drahi had always wanted the paper and News 12 when he originally approached the Dolans about buying Cablevision last July, since the properties fit into his strategy to package content. LaSpina said that Drahi had "walked away" from negotiations when James Dolan had tried to hold onto those two properties. Neither Cablevision nor Altice would comment.
LaSpina did not buy into the argument that Newsday's operating losses were a potential threat to its future.
"Look, they might be losing revenue, but I think they're still making money," he said. "Believe me, if it were a losing proposition, Altice wouldn't have wanted it." He insisted that Newsday's revenue stream has value to Altice, especially now.
"For a company that has so much debt, why would they close a paper that's bringing in a couple of dollars?" LaSpina asked rhetorically. "Whatever the couple of dollars are, it's still making money."
---
But the union leader did not hold out as much hope for management at Cablevision or Newsday. "I know there are a lot of them walking on eggshells," LaSpina said.
---
If Altice's recent actions regarding the content packaging of other European subsidiary media holdings are any indication, retaining Newsday and News 12 may be a strategic component of its corporate plan.
On April 27, Altice made headlines for consolidating its media assets in France, drawing comparison to what it planned to do in the United States. The Wall Street Journal reported that "French cable tycoon Patrick Drahi is bringing a bit of New York to France," saying that his plans for Altice's SFR French subsidiary to offer new cable TV channels in France, including six sports channels and a news channel covering Paris, were "inspired by Cablevision System Corp.'s News 12 Networks that focus on the New York City metropolitan area."
SFR, which is owned by Altice's holding company, announced that it was acquiring Altice Media Group France, which publishes more than 20 major national titles, including the leftist daily Libération and the weekly L'Express, and runs an international news channel, i24 News. According to SFR's April 27 press release, it has positioned itself to be "the second largest operator in the French digital press sector." The same day, SFR announced that it had gotten Altice N.V.'s 49 percent minority stake in NextRadioTV, first acquired in December 2015, which it called "a benchmark operator in the French information ecosystem, focused on mainstream news, sports, business, high-tech and discovery."
The moves were hailed by the conglomerate as a sign of "global convergence" embracing telecoms, media and advertising with a potential customer base of more than 18 million people, plus France's leading fiber network and the country's fastest-growing 4G network. "This exceptional commercial striking force," proclaimed SFR, "will transform the world of media by enabling everyone to have a true newsstand at home and by creating a sustainable business model for the press."
But the news was very different in March, when the Financial Times ran a story questioning the magnate's business plan.
"Altice's king of cost-cutting faces SFR challenge," the publication reported, adding that the performance of the French mobile operator "raises doubts about Patrick Drahi's playbook." Apparently, in 2015, after Drahi's Numericable, his French cable company, had acquired SVR, France's second-largest mobile operator, it issued an "ultimatum" to its suppliers: "halve your prices or else." Then SFR suspended payments. According to the French Association of Telecom Users (Afutt), complaints at SFR per million internet subscribers rose 54 percent between 2014 and 2015 and SFR lost 795,000 mobile customers during the first nine months of 2015.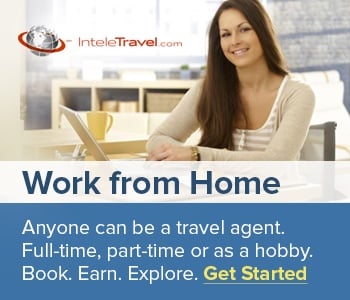 As detailed by the Financial Times, Drahi's "playbook for deals…involves buying companies with poor cash flow and slashing costs to ramp up operating profit." To fund Altice's rapid growth, its net debt has mushroomed from $1.94 billion in 2012 to $8.5 billion by the close of 2016, once it completes the Cablevision deal, reportedly raising investors' concerns that "the group was growing too fast." Altice's shares were trading around $13 on May 5, compared to $35.80 a year ago. According to news reports, Altice would pay $34.90 for each share of Cablevision stock, financing the purchase with $14.5 billion of new and existing debt at Cablevision, cash on hand at Cablevision and $3.3 billion of cash from Altice.
Before the recent SFR announcements, Bloomberg reported on April 20 that investors had "bought up four offerings totaling $12 billion in just two weeks, including the largest single junk-bond deal ever, which the company plans to use to refinance older obligations." Tellingly, the headline read: "Billionaire Drahi's Surprise Junk-Debt Binge Caps Chaotic Months."
The FCC may have ruled that Altice's pending purchase is in the public interest, but that's not how Dennis Trainor, vice president of Communications Workers of America District 1 views it. CWA, which has 300 workers at Cablevision in Brooklyn, has lobbied both the state PSC and the city FCRC to oppose the acquisition.
"Altice takes on too much debt, outsources as much work as possible and then downsizes its workforce," said Trainor in a statement last December. "Customers get worse service and employees lose their job."
Back in January, union reps and Cablevision customers reportedly packed a PSC hearing in the Bronx to criticize the sale. No doubt they'll be back at the upcoming meetings to have their say.
"The deal as it is currently structured is bad for cable consumers and bad for cable workers and should be rejected," Robert Master, a CWA District 1 spokesman, recently told the Press. "It's a pretty serious situation."
Come July, judging by what's happened so far, it may be a done deal. What that means for Cablevision's media holdings, and consequently, how Long Islanders, specifically, get their local news, remains to be seen.