By Timothy Bolger and Michael Harris
Advocates and citizens frustrated with the avalanche of corruption scandals on Long Island and elsewhere in the state are rallying around the issue and organizing grassroots efforts aimed at pressuring lawmakers to be more ethical and transparent.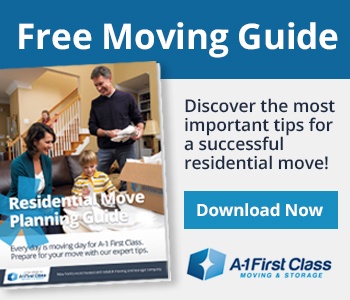 Local good government groups picketed last week outside the Long Island office of New York State Senate Majority Leader John Flanagan (R-Smithtown), urging him to allow passage of ethics reforms for Albany lawmakers before the legislative session ends Thursday, June 16. And a New York City-based nonprofit last week announced that it's suing LI municipalities that fail to turn over financial documents in a statewide citizen-led transparency initiative recently started in Nassau and Suffolk counties.
"In recent years we've watched as dozens of elected officials have been indicted, convicted or forced to leave under a cloud of suspicion," Brandon Muir, executive director of Reclaim New York, told reporters last Tuesday during a news conference in Mineola. "Corruption does not discriminate. It impacts local government, state government, public authorities, school districts, Republicans as well as Democrats."
Last year, the nonprofit Center for Public Integrity gave New York State a D- grade for transparency and accountability in its annual national State Integrity Investigation report card.
RELATED STORY: An Inside Look At How Skelos Trial Exposed Slimy Side Of NY Politics
Recent corruption scandals on LI include disgraced state Senate Majority Leader Dean Skelos (R-Rockville Centre), who's appealing his December corruption conviction; ex-Suffolk County Police Chief James Burke, who pleaded guilty in February to beating a suspect and covering it up; former Suffolk County Conservative Party Chairman Edward Walsh, who's appealing his March conviction on charges of stealing from his job as a corrections lieutenant; plus an Town of Oyster Bay official who admitted to federal tax evasion in January and a restaurateur accused of bribing officials from the same town last year. In addition, Chief Deputy Nassau County Executive Rob Walker testified at Skelos' trial that Walker is under federal investigation for awarding contracts to campaign donors and Burke's case led federal authorities to reportedly investigate the office of Suffolk County District Attorney Thomas Spota, sparking calls for Spota to resign.
To turn the tide, banner-waving activists with nonprofits Common Cause, Jobs with Justice, the Long Island Civic Engagement Table, the Long Island Progressive Coalition and Move-On.org gathered outside Majority Leader Flanagan's office on June 7 to urge him to pass campaign finance reform. Specifically, they back a perennially proposed state bill to close the so-called LLC Loophole that allows wealthy owners of Limited Liability Companies to skirt individual campaign donation limits.
State law prohibits most corporations from donating more than $5,000 to a political candidate or campaign, but individuals can donate as much as $60,800 to statewide candidates, $16,800 to state Senate hopefuls and $8,200 to those running for the state Assembly. But under current state law, LLCs are treated as individuals, not corporations. And it is not uncommon for a person or a company to control more than one LLC—enabling virtually limitless political giving.
"Long Island as a region has 22 percent of the political power in New York State," said Victoria Daza, an organizer with Long Island Jobs with Justice. "It is of great concern to the growing but unrepresented working class communities of Long Island that many of our elected leaders are more concerned with appeasing their funders than representing their constituents."
Gov. Andrew Cuomo, who backs making LLCs subject to the same campaign limits as corporations, also wants the state Legislature to limit outside income for legislators, pension forfeiture for convicted officials, raising legislator's compensation to full-time employment, and public financing of campaigns, among other proposals.
"The legislature has a choice: lead on reform or perpetuate the status quo," Cuomo said last Wednesday during a speech at Fordham University Law School in Manhattan. "Before the Legislature departs next week, I urge them in the strongest possible terms to pass real ethics reform that sends a clear message: In New York democracy rules and, the voice of the people matters."
Immediately afterward, Sen. Flanagan issued a statement supporting some of the ethics reform package, such as enacting a "strong pension forfeiture measure that penalizes public officials convicted of a felony in relation to their public duties," but didn't commit to closing the LLC Loophole or the other proposals.
The reason for the push-pull over the LLC Loophole, as Skelos's attorney explained during his trial, is because it largely benefits business-friendly Republicans, who routinely make an alternative proposal, cracking down on the types of donors that give to Democrats, which results in a legislative stalemate on the issue.
In doing so, Flanagan urged passage of legislation to "move more aggressively against straw donors and stop non-profits who flout transparency and donate unlimited sums to directly support a politician's agenda."
The state Assembly, which has a large Democratic majority, has repeatedly passed LLC Loophole closure legislation, but it never gets called up for a vote in the historically GOP-led state Senate. Assembly Speaker Carl Heastie (D-Bronx) has signaled that the bill will pass his chamber again. Activists were pressuring Flanagan to let it pass the Senate, too. But he's reportedly called the loophole amendment a "red herring."
"We are at a crucial moment in state politics," said Lisa Tyson, director of the Long Island Progressive Coalition, outside Flanagan's Smithtown office. "We have the opportunity to pass real reforms to take on the corruption that threatens our democracy. Instead of championing these reforms, Senator Flanagan's actions are just another road-block to legislation that would restore faith in our election system. The LLC loophole is the first of many needed reforms that the Senate must act on."
Citing a Sienna College poll released in May that found 97 percent of New Yorkers believe it is important for Cuomo and the state Legislature to pass laws addressing corruption before the session ends, Reclaim New York's Muir said his group launched an initiative to build a database tracking taxpayer-funded expenditures by local municipalities.
"Many believe that another round of ethics legislation in Albany is the answer, but three such laws have been passed in just the last six years, to little effect," Muir said. "What New York lacks is local, citizen-driven oversight."
To that end, his group has organized citizens to file Freedom of Information Law (FOIL) requests seeking spending records from every county, town, village and school district statewide. On LI, the region they started with, most municipalities complied, but the group is suing three of about 50 government entities that refused to turn over records. They include the Town of Oyster Bay, the Manhasset School District and the Elmont School District.
Will the effort work? Will Albany pass ethics reform? And will lawmakers in New York State regain the trust of their constituents?
As Preet Bharara, the Manhattan federal prosecutor who oversaw Skelos' conviction would say, "Stay tuned."
—With additional reporting by Olivia Booth