The New York State Public Service Commission (PSC) voted Wednesday to approve the $17.7 billion purchase of Bethpage-based Cablevision Systems Corp. by the European media conglomerate Altice N.V., clearing the last major regulatory hurdle.
Last month the Federal Communications Commission (FCC) ruled that the pending acquisition of Cablevision, which owns Newsday and News12, "serves the public interest," citing the "benefits of increased broadband speeds and more affordable options for low income customers."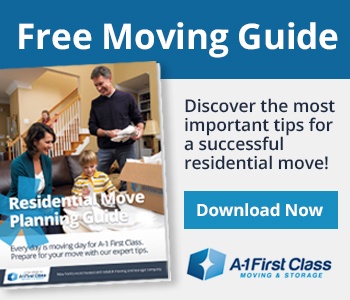 On Wednesday, New York's PSC weighed in, approving the sale but imposing some public interest conditions on Altice that it estimates will provide $243 million in benefits to New York consumers, such as creating "a new low-income broadband program," building out its network in "unserved areas" and providing about $40 million in additional benefits stemming from Cablevision's participation in a "new federal broadband affordability program."
The PSC's approval was not a surprise for Altice, which has already been on record anticipating that the sale would close in the second quarter of this year.
"Altice is pleased to have obtained approval from the New York State Public Service Commission for the acquisition of Cablevision," said Altice spokesman Jimmy Asci. "This follows approvals received from the Federal Communications Commission, the Department of Justice, the New Jersey Board of Public Utilities and 67 local municipalities. We remain on track to closing the transaction as expected."
As for what the purchase portends for the future of Newsday and News 12 Long Island, Altice was mum.
"We're not commenting any further," Asci said in an email to the Press.
The PSC hailed the approval as a victory for the state because of the conditions it had imposed on the deal.
"As a result of Governor Andrew M. Cuomo's strengthening of our oversight of the sale of cable companies, we were able to put in place rigorous conditions on the transaction to ensure it was in the best interest of customers and the State as a whole," Commission Chair Audrey Zibelman said in a press release. "With our decision today, we will see a significant investment in New York's communication landscape that improves quality, reliability, speed and affordability for Cablevision's customers."
According to the PSC, Altice has agreed to triple the speed of its network to 300 megabites per second by the end of 2017, increase high-speed broadband access in rural and urban communities throughout its service territory, provide some 600,000 low-income households with affordable high-speed broadband at $14.99 per month and during declared state and federal emergencies provide free Wi-Fi service to all to coordinate restoration efforts with electric utilities that will make the "entire network more robust, reliable and resilient."
One of the concerns raised about the purchase was job protection, considering Altice's reputation for slashing payrolls. The PSC's approval says that for four years Altice is prohibited from laying off, involuntarily reducing or taking any action "intended to reduce (excepting attrition and retirement incentives) any customer-facing jobs," such as call centers or walk-in centers.
Cablevision has roughly 1.9 million voice, broadband and video customers in New York with more than 220 cable franchises in Long Island, New York City and the lower Hudson Valley. Altice has operations in western Europe, Israel, the French Caribbean, the Dominican Republican and some areas around the Indian Ocean.
Once the deal closes as expected, Altice's deal with Cablevision, the nation's fifth-largest cable company, with 3.1 million subscribers, combined with Altice's $6 billion acquisition last year of St. Louis-based Suddenlink Communications, the seventh-largest cable provider in the country, would make it the fourth-largest cable operator behind Comcast, Time Warner and Charter Communications.
The mega-corporation was founded in 2002 by billionaire tycoon Patrick Drahi and has more than 55,000 employees worldwide. Soon it may be adding a few more in New York—while perhaps jettisoning some of the highly compensated executives, those earning more than $300,000 a year, whose salaries had drawn Drahi's public disapproval when he initially discussed his offer to buy Cablevision last September in a conference call with investors.
"I don't like to pay salaries," Drahi reportedly said. "I pay as little as I can."