The spotlight is on Princess Ariel, Rocky and Moose this week as these three lovely pooches are all available for adoption and eager to find their forever home.
Staff and volunteers at the Town of Hempstead Animal Shelter have a new obsession and her name is Princess Ariel! Princess Ariel is a very sweet and gentle 5-year-old gal who is being recommended for a home with kids 13 and older. She is friendly with strangers, displayed no issues with people near her food, and is a blast to hang out with.
Princess Ariel is social with dogs of her size, but doesn't like pushy behavior. Princess Ariel wishes she could be part of your world- if interested in adopting this sweet gal, please email adoption@tohmail.org, call for more information: 516-785-5220, or visit the shelter at 3320 Beltagh Ave., Wantagh.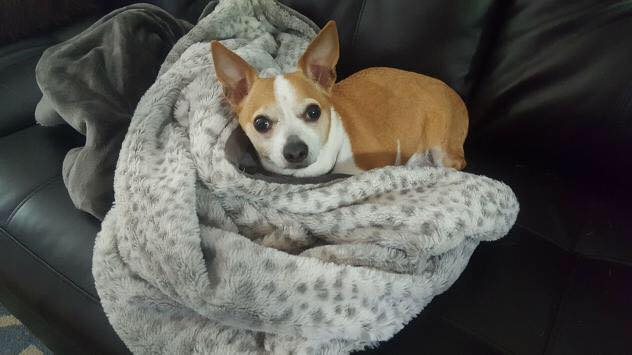 Next up is Rocky! This adorable 6 year old Chi-Corg mix known as one of the greatest lap dogs of all time. Rocky likes other dogs and would thrive in a home with adults (no kids please). True to his breed, Rocky would love to cuddle up with his human but is also quite comfy just relaxing on his own. If you are interested in adopting Rocky, please go to furfriendsinneed.com and fill out an application today!
It's hard to believe that my buddy Moose has still not found his forever home. Moose is a handsome 8-year-old Pit Mix rescued from Animal Care & Control back in 2013. Moose is a sweetheart that is so very loving once he gets to know you. He needs slow introductions to other dogs and would do best in a home with older children. Moose would love a person who would take him on walks and hang on the couch with him. If you're interesting in adopting this handsome fella, please contact Daisy at 718-663-1737 or email her at daisy9892@gmail.com.
[wpdevart_facebook_comment title_text="Comments" title_text_color="#000000" title_text_font_size="22" title_text_font_family="monospace" title_text_position="left" width="100%" bg_color="#CCCCCC" animation_effect="random" count_of_comments="5" ]