7. Chris Cuomo's Freak Out
CNN stood by anchor Chris Cuomo after a video surfaced showing him arguing with a man that the newsman said called Cuomo "Fredo" during a confrontation on Shelter Island in August. Cuomo, the younger brother of Gov. Andrew Cuomo, is heard in the video saying that being called Fredo — as in Fredo Corleone, the incompetent son of mafia don Vito Corleone in The Godfather — is "the N-word" for Italians. Debate over whether being called Fredo is in fact racist spread like wildfire.
6. Salon Deer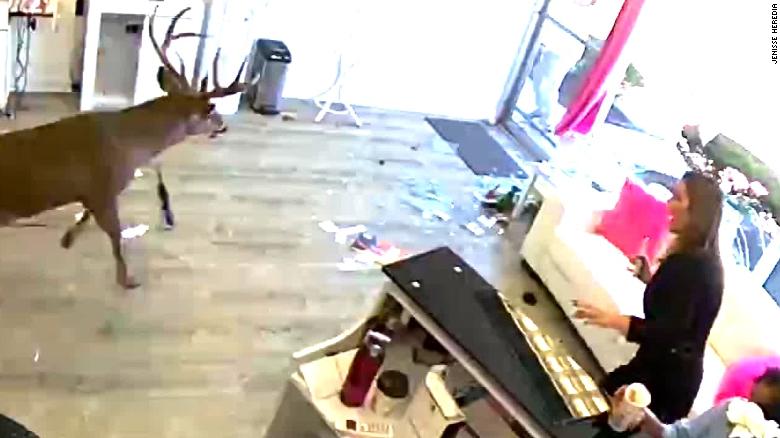 Oh deer! A buck crashed through the window of Be.you.tiful Hair Salon on Portion Road in Ronkonkoma and trashed the place before taking off with a hot iron wrapped around its antlers in October. Judging by the woman screaming in the video, the buck did not appear to have an appointment and was not welcome for a walk-in new do.
5. Ghost Cam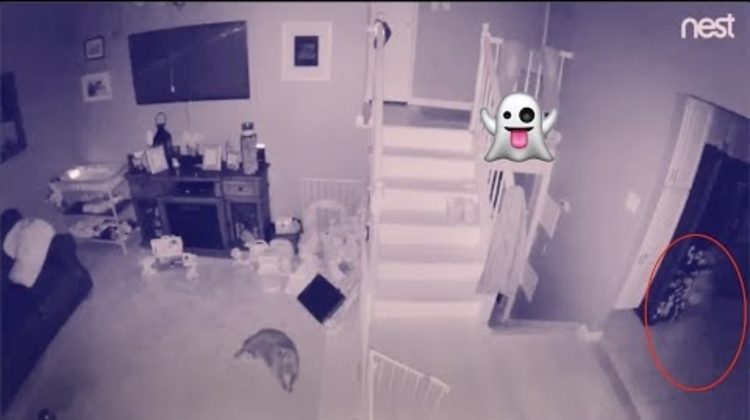 A Long Island couple believes they may have captured video footage of a ghost and its dog on their home video surveillance camera earlier in August. Joey Nolan was out with his wife when he remotely logged in to his home video feed so he could check up on their couple's sick cat when he spotted the apparent phantom. Spirit or not, whatever it was certainly is creepy.
4. HOV Dummy
Suffolk County police summonsed a man for driving with a phony passenger in the HOV lane on the eastbound Long Island Expressway near exit 51 in May. A Highway Patrol Officer stopped the man after the officer became suspicious of the front seat passenger in a 2002 Saturn sedan traveling in the HOV lane. The officer observed that the driver had allegedly placed a mannequin wearing a sweatshirt, sunglasses, hat and jeans into the front passenger seat in an attempt to resemble a person.

3. Piano Pup
Oh, your dog knows how to play fetch and roll over? That's cool. Meet Buddy Mercury, the piano dog from Ronkonkoma here to howl you a song tonight. Buddy the Beagle's YouTube videos have gotten over a million hits, including a St. Patrick's Day themed doggy ditty in which Buddy rocks a green bow tie. And that's just one of the dozens of vids Buddy has on his YouTube, Facebook, and Instagram pages.
2. Daily Show Ribs The Hamptons
It's not often that a local news story on Long Island draws the attention of The Daily Show With Trevor Noah, but when it does, watch out. This summer, the satirical news show did a segment on a fight between the Shinnecock Indian Nation and the Town of Southampton over the tribe's controversial construction of an electronic billboard on the side of Sunrise Highway.
1. Bagel Boss Guy
Chris Morgan walked into Bagel Boss in Bay Shore one fateful day in July, threw a hissy fit, got tackled, and the footage that another customer captured of the incident became Long Island's most-viewed viral video overnight. Bagel Boss Guy, as he became known, signed up for, then flaked out of, an internet celebrity boxing match. And the clip inspired Jimmy Kimmel produced a mock Broadway musical starring Jason Alexander.