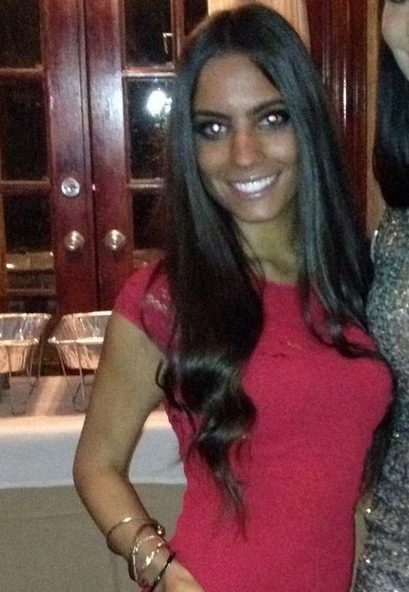 Nassau County police has identified the Hofstra student who died early Friday morning during a home invasion in her off campus house as 21-year-old Andrea Rebello.
Rebello, who is from Westchester County, was shot and killed when a masked gunman, who has yet to be identified, knocked on the door and then forced his way into the California Avenue house. The suspect was also shot and killed. The shooting also involved a police officer.
Four people were inside the house at the time of the incident, including Rebello's twin sister, police said during a press conference outside the house.
Police were alerted by one of the females who dialed 911 at 2:20 a.m. after the suspect allowed her to leave the house. Police did not say why she was allowed to leave.
Police descended on the scene about 10 minutes later and were involved in the shooting, officials said, but they did not say who fired the fatal shots.
A gun was retrieved from the scene, police said. It's unclear how many shots were fired.
The shooting is currently under investigation. The motive is unclear.
While police were conducting their investigation into the tragic shooting, the Hofstra campus was mourning the loss of one of their own. A small group of students gathered in a parking lot across the street from the house and were seen hugging and consoling each other.
"A young member of the Hofstra family has been taken from us in a senseless act of violence," Hofstra University President Stuart Rabinowitz said in a statement. "Our hearts and minds and our thoughts and prayers are with her family, her friends and her classmates."
He added that this weekend's commencement ceremonies will go on as scheduled. "The accomplishments of our graduates must be recognized, and together our community will heal and find the strength to move forward," he said.
Victoria Dehel, who rents a house on California Avenue but attends SUNY Old Westbury, was with her boyfriend when they heard screams coming from the house.
"[I] thought it was drunk college students," she said, adding, "then it got really loud."
"The screaming just got worse and worse and worse," Dehel added, "then we heard thuds."
Dehel ran onto her porch and saw about 15 cop cars swarm the house. "This whole road was lit up with sirens," she said of California Avenue.
Devon Cooper, who lives a couple of blocks south of the campus, said he wasn't surprised by the incident because "there's been a lot of this stuff going on for a long time," he said of robberies in the neighborhood.
Melissa Connolly, vice president of university relations at Hofstra, noted that the university was planning on holding a memorial service Friday night for students to come together and talk to counselors.
She declined to release any information about Rebello.