Poking her head over a podium emblazoned with the name of former New York Gov. Mario Cuomo, Shirley Newsome spoke passionately about the love she has for her job—a profession many people would eschew because it could prove too burdensome.
Still, the home healthcare worker admitted, she would choose her current gig over any other if she had the choice.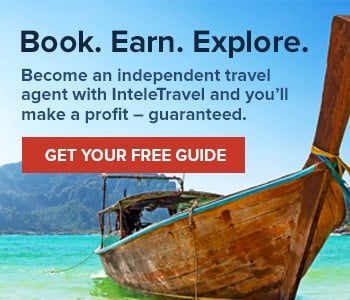 "It's an honest living," she told the assembled crowd in Westbury, while lamenting the strain of barely making ends meet.
Newsome was among dozens of people who rallied with Gov. Andrew Cuomo Tuesday at the Yes We Can Community Center in Westbury during the third leg of the governor's bus tour touting the benefits of $15 minimum wage for workers across the state. The current state minimum wage stands at $9.
Cuomo's latest pitch comes after his administration successfully enacted minimum wage increases for fast food workers and 28,000 employees of the State University of New York (SUNY) system that would over time surge to $15 per hour. The governor has made the so-called "Fight for 15″ a top priority of his 2016 agenda. And it's all part of a campaign called the "Mario Cuomo Campaign for Economic Justice," which has the support of nearly 100 religious leader across the state.
"I am convinced when people understand what we are talking about, they're going to support it," Cuomo told the audience, which included lawmakers from across Long Island.
He acknowledged that the fight would be a difficult one, and sought to frame the battle for a better living as one about "fundamental fairness" and opportunity, not government meddling further into the affairs of a free market.
"That's what this is about: being fair to people, being decent to people, understanding that we are all one community," Cuomo said.
The governor's speech had the flair of a campaign rally. He arrived in a blue-and-red bus advertising his pursuit of a $15 minimum wage. Perhaps Cuomo wanted a small taste of the kind of retail politics enveloping states throughout the country amid a bewildering presidential primary.
While some candidates, such as Sen. Bernie Sanders (I-VT) and former Secretary of State Hillary Clinton have proposed increasing the federal minimum wage, it's unlikely any such effort would be approved in a GOP-led Congress. As Cuomo sees it, if workers in New York are going to receive higher salaries, it's up to the state itself to push the proposal over the goal line.
Standing under a banner that read "NY Workers Deserve A Living Wage," Cuomo said if organized groups lead the effort to spur personal economic growth, then elected officials would follow suit.
Noting the state's minimum wage of $9, Cuomo said, "You cannot support a family in the state of New York on $18,000 a year."
Also pushing for a state-mandated wage increase was Suffolk County Executive Steve Bellone.
"As more families are forced to endure this struggle," Bellone said, "the ripple effects in our economy effect everyone of us in this society."
Among those who would be directly impacted by a wage increase was Newsome, the home healthcare worker.
"People like me, we work very, very hard every single day," Newsome said. "Some days we work long hours, we take up overtime, we do everything we can in order to provide for our families."
"I love what I'm doing, this is what I feel good about doing," she continued. "I'm helping people. I'm taking good care of people."
During his speech, Cuomo also called upon lawmakers to enact paid family leave.
"You shouldn't have to choose between going broke, losing your job, or doing the right thing at home. That should not be a choice."
There are currently more than 2.3 million New Yorkers who are paid less than $15 per hour. Long Island alone accounts for 382,236 of that total—second only to New York City.
(Photo credit: Kevin P. Coughlin/Governor's Office)