Aries – the influence of Uranus accents your shrewd money sense. Be aware of details of prices, sizes and quantities in making purchases this month. You can save by studying the fine points. Don't break away from rules and regulations. An Aquarian is a great influence now.
Taurus – you'll hear about an opportunity that could increase your earning potential. Be prepared and reply quickly. A flexible attitude towards money and possessions will be required. Gemini and Virgo will be involved in this scenario. Save time for a romantic evening.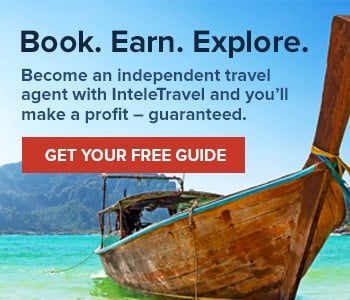 Gemini – 12th house issues accents shopping, touring and enjoying the cultural assets of your community. A luxury purchase for home or a family member should ease tensions. A sense of obligation to a close kin will be especially strong. Don't take on more than you can handle.
Cancer – your base of operations will be the scene of an important meeting. Others will turn to you for leadership, organization and motivation. The inclination is to take life more seriously. A love relationship grows deeper as a partner sees you really mean business.
Leo – romance, entertainment and creative self-expression are highlighted. Begin new projects and make daring moves. An aura of charisma surrounds you, making you most invincible–someone of the opposite sex will be utterly captivated. Your lucky number is 1.
Virgo – Ruling planet in 7th house – enjoy quiet pleasures. Involvement with children or those who need care is likely. Emotionally you will be in a low-keyed mood. An affair of the heart will thrive if you show patience and trust. An older woman's advice should help you.
Libra – 6th house issues will require you to solve a problems related to health or work. Be aware of the necessity for discipline, steady routine and the attention to details. Curtailment of social plans is only temporary and will enable you to handle practical projects. An Aquarian is on the scene.
Scorpio – keep a low profile and diplomatic manner. You'll gain through listening, helping, and encouraging others. Partnership matters will be on the agenda. Marriage could be the topic of discussion and interest. A stubborn person is ready to cooperate.
Sagittarius – a romantic trip is in order. Open lines of communication; let another know how much you care, then let nature take its course. A partner is better equipped right now to make major decisions. You'll win through a flexible manner, verbal ability and intellect.
Capricorn – don't expect something for nothing. Learn the real story before putting your money in a financial scheme. An affair of the heart involves you with someone who projects a great image, but is not likely to be all that you expect. Pisces plays a key role.
Aquarius – the influence of Mars gives you charisma and it is at its high point! You can win the admiration of a wider audience, including a fascinating person from afar. Be bold, wear bright colors and be willing to stand out in a crowd. Original ideas put you in the spot light. A romantic Leo helps promote your plans.
Pisces – a relationship intensifies and seems almost karmic. You'll feel drawn to expand horizons with the person you love. A search for answers could take you far from home. Ambition for self-improvement also plays a vital role, leading to enhanced reputations and success.
IF YOU KNOW YOUR RISING SIGN, CONSULT THE HOROSCOPE FOR THAT SIGN AS WELL.
Psychicdeb has been a professional astrologer for over 25 yrs. Self-taught, she began her studies in astrology when she was 8 yrs. old learning what she could from her mother's astrology magazines. As she got older and learned geometry, she searched for books on Astrology and taught herself how to construct a chart. She teaches Astrology for a nominal fee. Psychicdeb also uses the tarot to do psychic readings channeling her spirit guide Helen. Reiki is one of her obsessions. She is a Reiki Master and loves to teach others the benefits of Reiki. Namaste. You can find her at the Original Psychic Fairs on Sundays. A listing of the Fair dates can be found on her website at: www.astro-mate.org