[Photo Caption: U.S. Rep. Lee Zeldin (R-Shirley) (L) and Suffolk County Democratic Party Chair / Babylon Town Supervisor Rich Schaffer may be called as potential witnesses in embattled Suffolk County Conservative Party Chairman Ed Walsh's federal fraud trial in Eastern District Court in Central Islip.]
By Rashed Mian and Christopher Twarowski
Opening statements begin Wednesday in the federal fraud trial against Suffolk County Conservative Party Chairman Ed Walsh, with a judge informing the jury Tuesday that a who's who of the county's political power elite, including three Republican lawmakers, would potentially be called as witnesses to testify.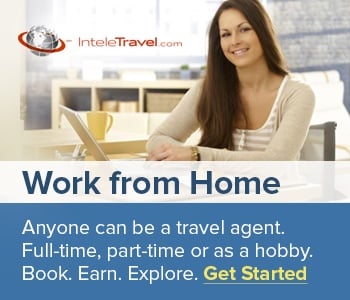 Walsh's defense team and prosecutors with the Eastern District of New York spent about five hours selecting jurors Tuesday, agreeing on a 12-person jury evenly divided by sex. During jury selection as part of the interviewing process, Magistrate Judge Arlene Lindsay asked a pool of about 34 prospective jurors whether they had any connections to a smorgasbord of some of Suffolk County's most powerful politicians and deal-makers who'd potentially be called to testify, including, among more than a dozen names listed: U.S. Rep. Lee Zeldin (R-Shirley), Suffolk County Democratic Party Chair and Babylon Town Supervisor Rich Schaffer, New York State Sen. Phil Boyle (R-Bay Shore), state Assemb. Andrew Raia (R-East Northport), and Suffolk County Sheriff Vincent DeMarco.
Prosecutors in a recent 58-page court filing heavily cite allegations by Sheriff DeMarco that several of his attempts to investigate Walsh—who besides Suffolk Conservative Party chair is also an ex-correction lieutenant in the Suffolk County Sheriff's Office—were quashed by Suffolk County District Attorney Thomas Spota.
Spota, in a nearly 850-word response posted on his office's website, denied those claims.
Magistrate Judge Lindsay had ordered more than 200 prospective jurors to appear for the opening day of the trial in Central Islip Tuesday, forcing that day's proceedings to be moved to the much larger ceremonial chamber. Walsh's trial is expected to last approximately three weeks.
Walsh is accused of scheming to defraud taxpayers of $80,000 in no-show work at the Suffolk County Sheriff's Office and Suffolk County jail. Prosecutors allege Walsh falsely represented that he was working while he was actually gambling at Foxwood's Casino in Connecticut, golfing, or conducting Conservative Party business on the taxpayer dime. The party big was also accused of lying to FBI agents when he allegedly claimed he worked flex time for the Suffolk County Sheriff's Office.
Walsh pleaded not guilty in January 2015 to those charges, and pleaded not guilty to additional theft and wire fraud charges again in March of last year. He enjoyed a salary of nearly $127,000 until he retired this February, ensuring he'll also enjoy a generous taxpayer-funded pension whether he's found guilty of the alleged crimes or not.
Suffolk Democratic Party boss and Babylon Town Supervisor Rich Schaffer tells the Press he received a subpoena to testify "as to certain dates that I met with Walsh," adding that he'll be appearing in court Thursday or Friday.
Walsh's case is the latest amid an ongoing federal probe of the Suffolk County District Attorney's Office and Suffolk County Police Department sparked by the criminal misdeeds of disgraced former Suffolk Chief of Police James Burke, who recently pleaded guilty to beating a Smithtown man for unsuspectingly stealing his duffel bag—containing Burke's sex toys, pornography, gun and ammo—and demanding those who witnessed the assault to lie to federal investigators to cover it up. That inquiry has reportedly expanded to include Spota's public corruption bureau chief, Christopher McPartland.
Burke was Spota's chief investigator for more than a decade. Despite his record of documented improper behavior throughout the years—including an Internal Affairs report concluding, among other "substantiated" allegations, that he "engaged in a personal, sexual relationship" with "a convicted felon known to be actively engaged in criminal conduct including the possession and sale of illegal drugs, prostitution and larceny"—Burke continued to climb the department's ladder, facilitated by Spota and Suffolk County Executive Steve Bellone, who crowned him police chief in 2012.
Sporting a gray blazer and dark pants in court Tuesday, Walsh remained silent.
The Suffolk County Conservative Party has been instrumental throughout the years in getting lawmakers, almost always Republicans, elected to office, because of unusual election rules in New York State that allow politicians to appear on multiple party lines. In his first run for the Suffolk District Attorney's Office in 2001, Spota's opponent, incumbent Suffolk DA James Catterson, lost the Conservative Party line, costing him his seat. Due to Walsh's high-profile position as a backdoor kingmaker, Judge Lindsay instructed jurors to refrain from reading news media accounts relating to Walsh and the trial.
"That means you don't do independent research, either," the judge told the packed room.
Magistrate Judge Lindsay oversaw jury selection, but the case will be heard before U.S. District Court Judge Arthur Spatt, who on Monday reportedly limited the scope of government evidence, despite prosecutors' voluminous March 8 filing implicating Spota as Walsh's primary source of cover.
In one such instance detailed within the court papers, federal prosecutors, including U.S. Attorney for the Eastern District of New York Robert L. Capers, alleged that Spota killed an investigation sparked by DeMarco after Walsh had been detained in 2012 by the Suffolk County Police Department in a bust of an illegal gambling establishment in Medford. Instead of aiding DeMarco's probe and possibly prosecuting or disciplining Walsh, the documents claim, Spota let Walsh skate free.
"Spota told DeMarco, in sum and substance, not to do anything and that the DA's Office would take care of it and get back to DeMarco," it reads. "DeMarco will testify that after some time passed, Spota informed DeMarco that the defendant's conduct was not criminal and that it was not illegal to be a player at an illegal gambling establishment."
"I'm not subpoenaing anything," Spota allegedly commanded in response to DeMarco's request for a subpoena for Walsh's golf records, which he hoped to use to investigate Walsh's alleged fraud, according to the motion—and a subpoena of Walsh's cell phone records allegedly documenting a barrage of calls between Walsh and Spota made around that period of time.
The district attorney's office's lengthy rebuttal, states: "…it was the Sheriff [DeMarco] and his staff who thwarted the District Attorney's Office, not the other way around."