Suffolk County Sheriff Vincent DeMarco said local authorities rebuffed his requests for help investigating Ed Walsh, his former correction lieutenant and current Suffolk Conservative Party Chairman, for not showing up to work.
DeMarco, whose probe into whether Walsh was being paid for hours he didn't work sparked the chairman's arrest last year, was one of a half dozen witnesses, including U.S. Rep. Lee Zeldin (R-Shirley), who took the stand Monday during the third day of Walsh's high-profile trial at Central Islip federal court.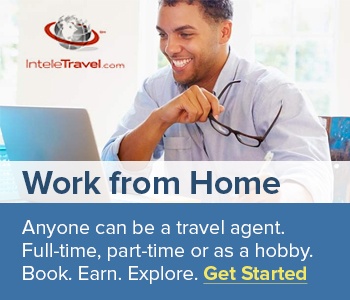 "I had reason to believe that Ed Walsh was playing golf on county time," DeMarco told the court. He also "had reason to believe the district attorney was speaking to Ed Walsh about the investigation." But after the defense objected, Judge Arthur Spatt struck that part of DeMarco's testimony from the record.
Prosecutors have alleged that Walsh was paid more than $80,000 in salary for hours he was actually golfing, gambling at Foxwoods casino in Connecticut and conducting Conservative Party business. Attorneys for Walsh have argued that the correction officer was free to come and go as he pleased and make up the hours later.
Walsh retired from his job shortly before the trial began but he had stayed on long enough so he could qualify for his pension.
DeMarco, the trial's star witness, testified that when he read news reports that Walsh was at a company shareholder meeting during work hours, he asked his internal affairs unit to conduct surveillance on Walsh and others who were also suspected of getting paid for allegedly skipping work. DeMarco said he found a website tracking Walsh's golf times, which prosecutors showed the jury.
The sheriff said he then brought the evidence he gathered to Suffolk County District Attorney Thomas Spota, who did not act on DeMarco's request to subpoena Walsh's Hampton Hills Golf Club records. DeMarco next made the same request of Suffolk County Attorney Dennis Brown, whom DeMarco also asked to subpoena Walsh's phone records. Brown didn't give the sheriff subpoenas, either. DeMarco then went to federal authorities, who did issue the subpoenas that provided evidence presented at the case.
When Walsh's lead defense attorney, William Wexler, cross-examined DeMarco, the sheriff testified that DeMarco had promoted Walsh to be the internal security and gang intelligence units' liaison to outside law enforcement agencies based on Walsh's loyalty and know-how, not on politics. Wexler's law partner is Suffolk County Democratic Chairman Rich Schaffer, who is also Babylon Town supervisor.
Earlier in the day, newly elected Judge Anthony Senft, who presides in the Suffolk County court complex that neighbors the federal courthouse, concluded his testimony by recalling his golf outings with Walsh and by identifying attendees photographed at Conservative Party events. Senft, a member of the Conservative Party, had been an Islip Town councilman who was going to run for State Senate until he withdrew his name from the race. He was the town board's liaison to the parks department when the dumping scandal broke.
After Senft appeared, Zelden, the freshman congressman representing the East End, testified that whenever he met with Walsh, it wasn't to discuss sheriff's office business.
"Our conversations were usually political in nature," Zeldin told the court, recalling meeting with Walsh at diners, fundraisers and once in the parking lot of a Boston Market in Shirley. On cross-examination, Wexler had Zeldin clarify that "almost all" of the fundraisers were held at night, except for a few early morning breakfast fundraising events.
The other three witnesses to take the stand Monday included a Verizon Wireless official who authenticated Walsh's cell phone bills, a Foxwoods poker manager who detailed the chairman's gaming records, and a Capital One banker who detailed the county's direct deposit system.
As for DeMarco, prosecutors had the sheriff clarify that he never gave Walsh permission to work from home or work remotely over the phone. DeMarco also said none of Walsh's duties would have required him to play golf or gamble. Except for two meetings outside the jail in Riverhead, DeMarco knew of no other assignments that would have required Walsh to leave his job.
The sheriff is scheduled to continue testifying Tuesday.