By Ana Borruto
U.S. Sen. Charles Schumer (D-NY) this week called on the Federal Aviation Administration to increase local airport safety checks following a recent string of small plane crashes on Long Island.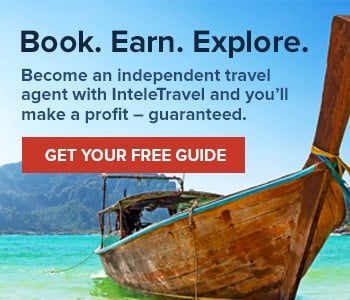 The senator said that FAA ramp inspections, which determine if airports are in compliance with federal regulations and safe operating practices, have dropped 70 percent at New York airports in the past decade. He urged the FAA to reverse that trend during a news conference Monday at Republic Airport in Farmingdale, the site of the eighth small plane crash on LI so far this year, the most since 2012. Schumer noted that the crashes and inspections aren't directly linked.
"We're getting closer and closer to a record-setting year for crashes," Schumer said. "The only thing that should be falling out of the skies of Long Island is rain."
Republic Airport was inspected 136 times in 2013 but only 83 times last year. Since 2006 through last year, the number of FAA ramp inspections at New York airports have decreased from 2,849 to 748.
Since 2013, there have been approximately 23 small plane crashes on Long Island, he said. Most recently, a twin-engine charter plane that had a landing gear malfunction made a crash landing at Republic Airport on June 20.
"We can't just shrug our shoulders when the plane crashes are this high," Schumer said.
Schumer sent a letter to FAA Administrator Michael Huerta proposing an increase in the frequency of airport ramp inspections in order to ensure safety within air carrier operations and increase awareness to unsafe behaviors.
"If the pilots and airports know that there will be regular, unannounced inspections, it makes them be better on every flight because they think 'who knows, maybe the inspector will be here today,'" Schumer said.
FAA spokesman Jim Peters said in a statement that the agency will respond directly to Schumer. He noted that general aviation safety is a top priority for the FAA and that the agency has numerous initiatives to improve aircraft safety, such as updating pilot testing standards and training, and proposing new aircraft designs and technology.
Michael Canders, a professor of aviation at Farmingdale State College, says a detailed quantitative analysis should be done to see if there is a correlation between the lack of ramp inspections and increase in plane crashes.
"I don't know if these inspections are correlated, or the lack of inspections are correlated to these accidents," Canders said. "I don't know if there is anything to be gained by increasing the amount of inspections, but I don't think it would hurt."
Canders said it's important that pilots stay refreshed in their knowledge of flying because 70 percent of airplane accidents are due to human error.
"We emphasize to our students how much ground preparation, how much planning, how much knowledge they need to have in order to safely complete their flights and being prepared for emergencies," Canders said. "There's a lot more to flying than perhaps a lot of people realize."
Besides the June 20 crash, the other seven on LI this year included a Cessna catching fire at Calabro Airport in Shirley on Feb. 12; a Piper Archer crashing into Setauket Harbor, killing one on board on Feb. 20; a Cirrus SF22 crash landing at Hauppauge industrial park on March 5; a Cessna making an emergency landing on a Kings Park beach on March 11; a Piper Cherokee crashing on a Bayport residential street on April 10; a Stinson making an emergency landing in Riverhead on April 30; and a Beechcraft V35B Bonanza breaking up midair and crashing in Syosset, killing all three on board on May 3.