The Jones Beach fireworks show on July 4th is back for another year—and organizers urge Long Islanders to arrive early for the dazzling Independence Day celebration.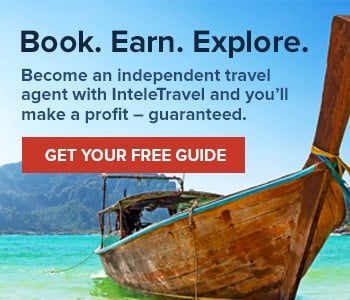 The Astoria Bank-sponsored show went on a seven-year hiatus starting in 2008 due to New York State budgetary woes, but returned to the South Shore's most famous beach last year. More than 140,000 people attended last year's show.
Here are seven things you need to know about this year's Jones Beach fireworks show.
1) WHAT TIME IS THE JULY 4TH FIREWORKS SHOW AT JONES BEACH?
The Jones Beach fireworks show begins at 9:30 p.m. Monday, July 4th. George Gorman, deputy regional director of New York State Parks for the Long Island Region, advised revelers to arrive early in order to avoid long lines entering the beach. Traffic toward Jones Beach should spike around 6 p.m., organizers said. State police will divert traffic away from Jones Beach if parking lots fill to capacity. Parking along the shoulder is prohibited, Gorman said.
2) CAN I WALK ON?
Sure. You can also travel by bike, if you're into that. Plenty of people choose to walk or bike along the Cedar Creek County Park path to Jones Beach State Park instead of sitting in traffic. The path is about five miles long. Cedar Creek is on Merrick Road in Seaford.
3) HOW MUCH DOES THE SHOW COST?
Drivers will be charged a $10 special event fee. The usual parking fee will change to a "special event" fee at 4 p.m. Monday. New York State's seasonal Empire Pass will be accepted.
4) HOW LONG IS THE SHOW?
The Jones Beach fireworks show will last 30 minutes, officials said. New Jersey-based Garden State Fireworks will conduct the firework display. This is the second-consecutive year that the company won a bid to dazzle the night sky.
5) HOW MANY PEOPLE ARE EXPECTED TO SHOW UP?
Gorman estimates that this year's show will attract upwards of 100,000 people. The parks department estimates that attendance could be lower than last year due to the holiday falling on a Monday. Still, Jones Beach could see as many as 200,000 people throughout the day Monday.
6) WHAT CAN'T I BRING WITH ME?
The obvious items are prohibited from the park. They include: fireworks (including sparklers), kites, drugs, balloons, weapons, Frisbees, skateboards, scooters, rollerblades and balloons. Only one 12-ounce alcoholic beverage is permitted per person over 21 years old.
7) WHERE ELSE CAN I SEE THE SHOW?
There are alternative parks along Nassau County's south shore where people elect to take in the show. Two hot spots are Wantagh Park and nearby Cedar Creek Park. The county does not charge a parking fee after 4 p.m. For a fee, spectators can also watch the show from boats leaving from Captree and Freeport.