Claddagh – The Prodigals Show
Long Islanders who experienced the breathtaking mix of Prodigals' music and Irish dance during two sold-out performances last year will be glad to hear that the show is back for another go around. The uninitiated will get the glorious opportunity to be immersed in a romantic storyline, told effortlessly through two graceful art forms–music and dance. John W. Engeman Theater, 250 Main St., Northport. engemantheater.com $50. 8 p.m. March 10.
Jorma Kaukonen
This rock legend Jorma Kaukonen of Hot Tuna and Jefferson Airplane fame is touring to promote his latest solo album Ain't In No Hurry, a collection of Jorma originals, blues, rockers and classic American songs, including Woody Guthrie lyrics set to music on a new song with Grammy-winning producer Larry Campbell. Landmark on Main Street, 232 Main St., Suite 1, Port Washington. landmarkonmainstreet.org 8:30 p.m. March 10.
Ballyhoo!
Catchy tunes from this up-and-coming Maryland-based pop rock/reggae/ska quartet will bring some good vibes. Mulcahy's Pub and Concert Hall, 3232 Railroad Ave., Wantagh. muls.com $15, $17 DOS. 10 p.m. March 10.
Piff The Magic Dragon
Wreaking havoc on stage to the delight of the audience with his Chihuahua sidekick Mr. Piffles (who has endured cannon-launching, lamination, levitation and a straitjacket's limitation), Piff the Magic Dragon delivers jaw-dropping magic tricks. Piff (real name John van der Put) has appeared in his magical dragon glory to perform comedy and magic tricks in front of audiences around the world at Radio City Music Hall, the Sydney Opera House, Shakespeare's Globe Theater, and soon, right near you! The Paramount, 370 New York Ave., Huntington. paramountny.com $20-$35. 8 p.m. March 11.
https://www.youtube.com/watch?v=jjW3IAW-yrg
Howie Mandel
Known for his television hosting, his role on the show ER, and his judgeship on America's Got Talent, Howie Mandel takes his dynamic presence to a new level with his entertaining comedy, which he dials up depending on the audience. With adult-ears only humor, Mandel crafts a show based on audience interaction, keeping the crowd in stitches with his sardonic humor and his acerbic wit. NYCB Theatre at Westbury, 960 Brush Hollow Rd., Westbury. venue.thetheatreatwestbury.com $49.50. 8 p.m. March 11.
The Ivy League of Comedy
Rarely do you get an opportunity to see a trio of veteran comics each known for clever routines that leave audiences gasping for air. The Ivy League of Comedy includes Shaun Eli, Karen Bergreen and John Fisch, all of whom you've no doubt heard unleash belly-aching jokes on late-night TV or on Comedy Central. John W. Engeman Theater, 250 Main St., Northport. engemantheater.com $35. 8 p.m. March 11.
Paula Poundstone
Known for her witty commentary on NPR's news quiz show "Wait, Wait…Don't Tell Me," Paula Poundstone is among the top tier of comedians in the country, if not the world. Her spontaneity is admired by fans who love her engaging comedy and rip-roaring humor, whether they've heard it through her popular radio appearances or seen her side-splitting stand-up routines. This is one funny lady. The Landmark Theatre, 232 Main St. Port Washington. landmarkonmainstreet.org $37-$60. 8 p.m. March 11.
Doo Wop Extravaganza
Do it up doo-wop style with this amazing lineup! Take a trip down memory lane with classic hits by the Duprees, The Coasters, Shirley Alston Reeves, The Marcels, The Elegants, The Capris and The Knockouts. Guaranteed to deliver a great night of music and memories, this show will have you singing "skiddly bop doo-bee-doo weeee" all the way home! (Yes, this is a very good thing!) NYCB Theatre at Westbury, 960 Brush Hollow Rd., Westbury. venue.thetheatreatwestbury.com $49.50-$69.50. 7 p.m. March 12.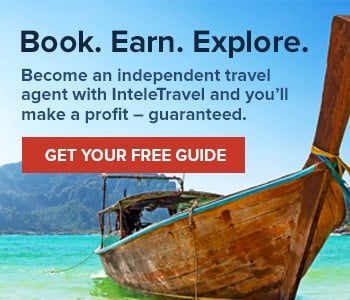 Colin Quinn
From MTV's "Remote Control" to SNL to Comedy Central's "Tough Crowd," Mr. Quinn is not one to take a hint and bow out gracefully. He's been on Broadway with "Colin Quinn: An Irish Wake" and "Colin Quinn: Long Story Short." And he's been off-Broadway with his show "Colin Quinn Unconstitutional." His first and last printed work, "The Coloring Book," is now out from Grand Central Publishing. Colin can be seen as Amy Schumer's father in the hit Universal film "Trainwreck." Governor's Comedy Club, 90 Division Ave., Levittown. govs.govs.com $25. 7, 9:30 p.m. March 12.
Asleep at the Wheel
Don't let their name fool you, this band has shown no sign of nodding off and slowing down. Asleep at the Wheel has been putting on show-stopping performances for 44 years now, bringing their version of western swing to regions of the country that never experienced it before. Thanks to their deep-devotion to the genre, new audiences are waking up to what Asleep at the Wheel has been offering up for decades. YMCA Boulton Center for the Performing Arts, 37 West Main St., Bay Shore. boultoncenter.org $45-$50. 8 p.m. March 12.
Tracy Morgan
The former
Saturday Night Live
and
30 Rock
star amazingly survived a devastating car crash and has made a miraculous recovery. He made his first public appearance at last year's Emmy Awards, and is now ready to hit the stage once again. We expect Morgan's sense of humor hasn't changed all that much. Definitely only for a mature crowd.
The Paramount, 370 New York Ave., Huntington. paramountny.com $50-$70. 8, 10:30 p.m. March 12.
Arash
In addition to successes in his home countries' music charts, namely Sweden and Iran, the platinum-selling singer and producer Arash has had hits in Eastern European and South-East European charts. This is a great opportunity to hear him live. The Space at Westbury, 250 Post Ave, Westbury. thespaceatwestbury.com $55-$125. 9 p.m. March 12.
Women, Not Victims: Moving Beyond Sexualized Atrocities During Genocide
Sexual violence has been a weapon of mass destruction used against women, children, and men, throughout history. It is degrading, dehumanizing, and barbaric, yet sexualized atrocities continue through to this day, throughout the world. It's vitally important, as a society, that we remember the genocidal atrocities committed during the Holocaust, as well as those of other conflicts, while likewise acknowledging that hate and intolerance remain constant enemies to peace and harmony throughout the present day, manifesting itself not only across current war zones across the globe, but in everyday interactions, whether at the workplace, in public, or behind closed doors in the privacy of one's own home. It is a daily, moment-by-moment struggle, and this powerfully moving, absolutely unforgettable symposium is a must-attend for us all, focusing on the sexualized atrocities perpetrated against women. Survivors and their relatives will share their deeply emotional stories of living through multiple genocidal crimes and horrors, ranging from the Holocaust to the Congo to Namibia and Guatemala, among many others. Consolee Nishimwe, a Rwandan genocide-rape survivor, will keynote a morning discussion titled "One Woman's Survival." Najwa Nabti, J.D., a former prosecutor at The Hague, will lead an afternoon session titled "Survivor Testimony and International Law." Presented by the Holocaust Memorial & Tolerance Center of Nassau County, this is an event that will educate, move, and inspire, and should not be missed. (An exhibit of the same name, featuring testimonies, photos, and video footage, will run through March 31, and May 2 through August 31 at the center, located at 100 Crescent Beach Road, Glen Cove.) Free. Register: hmtcli.org/events/womennotvictims 516-571-8040 x 107. Nassau Community College, CCB Multi-Purpose Room, Garden City. 10 a.m. – 4 p.m. March 13.
Henry Winkler and Lin Oliver
The star of Happy Days and Arrested Development, Henry Winkler, and bestselling author Lin Oliver will be speaking and signing their new book Here's Hank: You Can't Drink A Meatball Through a Straw. Find out what Hank cooks up in the seventh book of their popular series! Book Revue, 313 New York Ave., Huntington. bookrevue.com Price of book. 1 p.m. March 13.
Imagination Movers
Emmy winners with their own hit Disney show, Imagination Movers provides music for kids with the goal of "speaking to them, not talking down to them." Best for kids ages 1-7, this performance is a show parents can also sit through and enjoy! Silly, but high energy and upbeat, this concert gets kids singing and dancing, and maybe parents will be moved to follow them, too. Licensed to Move Tour. The Paramount, 370 New York Ave., Huntington. paramountny.com $15-$49.50. 2 p.m. March 13.
Vocal Trash
Where else are you going to be inspired about saving the environment while also experiencing top-notch singing and industrial-style drumming? And if that's not all, the audience will likely be treated to Vocal Trash's mesmerizing break-dancing and some pretty good comedy. The Texas natives emphasize recycled instruments, all in the spirit of bringing people together through music. That's an initiative we can get behind! John W. Engeman Theater, 250 Main St., Northport. engemantheater.com $50. 2, 7 p.m. March 13.
Phil Coulter, Andy Cooney
Legends of Irish music, Phil Coulter and Andy Cooney, come together for their Celtic Crossings tour, featuring many of their haunting ballads. Coulter and Cooney's sell-out Carnegie Hall performances are one of the many signs of their success in their rendition of classic Celtic songs with their own special twists. NYCB Theatre at Westbury, 960 Brush Hollow Rd., Westbury. venue.thetheatreatwestbury.com $54.50-$69.50. 3 p.m. March 13.
Rickie Lee Jones
The two-time Grammy winner and Billboard hit-maker continues to give her beloved fans what they want. The "Chuck E's in Love" and "Making Whoopee" singer and songwriter is also know for her collaborations with Walter Brecker of Steely Dan, among others, which are pop up on TV and film with songs "Flying Horses" and "Satellites." Rickie believes music resonates deep within our souls, and she'll likely bring it to the surface and take it to the stratosphere during her LI stop. Suffolk Theater, 118 East Main St., Riverhead. suffolktheater.com $49. 7:30 p.m. March 13.
Kristin Cavallari
Television host, designer, entrepreneur and star of MTV 's hit reality series Laguna Beach and follow-up show, The Hills, Kristin Cavallari will be speaking and signing her new memoir Balancing in Heels: My Journey to Health Happiness, and Making It All Work. Book Revue, 313 New York Ave., Huntington. bookrevue.com Price of book. 7 p.m. March 15.
Globalization Day: Wars Of The World
Presented by Hofstra University's Center for Civic Engagement and International Scene Lectures, this day features screenings, panel discussions, and performances focusing on how migration, global conflict, food security, and the environment, continue to both unite and divide the world. Prepare to be informed, and inspired. Hofstra University, Hempstead. For more information, check out: hofstra.edu 9 a.m. – 5 p.m. March 15.
Meatloaf
With worldwide record sales topping 80 million, "The Loaf" is one of the best-selling artists of all time. He is known across the globe for his Bat Out Of Hell series, featuring Bat Out Of Hell, Bat Out of Hell II: Back into Hell, and Bat Out of Hell III: The Monster Is Loose. Expect fan favorite, the classic, irresistible sing-a-long "Paradise by the Dashboard Light." What a gig! Meatloaf is a living legend. The Paramount, 370 New York Ave., Huntington. paramountny.com $59.50- $199.50. 8 p.m. March 15, 17.
Chris Janson
An "explosive and unpredictable stage presence," country singer Chris Janson brings his third album Buy Me a Boat (2015) to the stage, a collection named after its central song, which reached the top of the iTunes country charts within three days. Called a "breakout voice in the country industry," Janson is the performer to hear firsthand. With Clare Dunn. The Emporium, 9 Railroad Ave., Patchogue. theemporiumny.com $36. 8 p.m. March 16.
Compiled by Tomothy Bolger & Rashed Mian