By Neal Lewis
Gov. Andrew Cuomo's recent proposal to expand the Long Island Rail Road's Main Line has rightly sparked a public discussion of the fundamental role that transit can play in building a more sustainable future for Long Island. From my perspective, the proposed LIRR expansion would bring environmental, social equity and economic advances in sustainability.
The major improvement involves adding a Third Track to a 9.8-mile segment of the LIRR Main Line between Floral Park and Hicksville. This additional track would eliminate the existing bottleneck that currently causes delays, prevents efficient reverse commuting and limits train service across the Island particularly in Suffolk County. Substantially increasing the capacity of the LIRR's Main Line would enhance Long Island in many ways.
First, improved public transit helps the environment because it gets more people out of their cars and into much less polluting trains. The LIRR expansion would have significant, positive, greenhouse-gas reduction benefits because increased train ridership causes a decrease in vehicle miles travelled by car. Even if the addition doesn't cause people to give up their cars completely, it allows them to use their cars less often, which improves our air quality.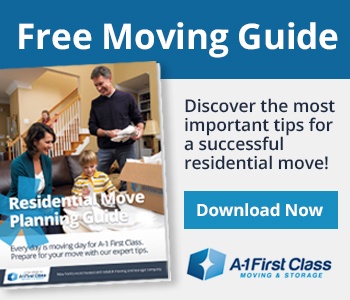 Investing in this long-overdue transit system expansion is consistent with efforts to increase "transit-oriented developments" (or TODs) across Long Island. More frequent train service encourages residential development in transit-oriented downtown areas that can be especially attractive to young people—but frequent train service is crucial to their appeal.
Second, improved public transit would enhance business opportunities on Long Island. A report by the Long Island Index reveals that 10 years after the project is completed 14,000 new jobs will have been created; 35,000 new residents will have been added, along with $5.6 billion in Gross Regional Product. Businesses want access to the best employees, and that requires convenient and reliable public transit on Long Island—not just to and from New York City.
Similarly, the LIRR expansion would increase social equity because improved rail service makes it easier for people who can't afford the significant expenses of owning a car here to find a job and get to work conveniently. It also enables people who do have cars to reduce transportation costs by relying on their cars less frequently, saving on wear and tear and mileage.
Long Islanders have a right to demand a higher-quality train service that is not hampered by a 10-mile bottleneck that otherwise stands in the way of improving our community, environment and economy. But a large infrastructure project such as this must involve concerted community input at each stage of the process. Efforts should be made to identify community concerns and minimize community impacts by exploring all design options.
It may be possible, for instance, to improve local services, reduce noise, or decrease the number of at-grade crossings that currently cause traffic to back up when trains arrive. The governor recently committed to working with local communities to remove the seven at-grade crossings within the 9.8-mile stretch where the Third Track would go. It is likely community residents will have many suggestions, so our local leaders must work to ensure that the LIRR lives up to their promise to follow an open planning process.
Long Island faces a nagging challenge to our economy and our quality of life because a public transit bottleneck more than a century old stands in the way of a more sustainable future. Gov. Cuomo should be applauded for supporting this LIRR expansion and committing to fund the process to design and evaluate the proposal. Leaders at the regional and local levels should participate thoughtfully and constructively in the project's environmental review. All Long Islanders have an interest in seeing that it is planned, designed and implemented as sensitively as possible.
Neal Lewis is executive director of the Sustainability Institute at Molloy College and a resident of Massapequa.