Hundreds of high school journalism students and their advisors, friends, parents and family members packed Hofstra University's John Cranford Adams Playhouse May 23 for the 2016 Hofstra University / Long Island Press High School Journalism Awards Program gala, cheering and applauding fellow classmates as they received honors spanning dozens of categories.
In its ninth year, the annual high school journalism awards competition and presentation celebration recognizes outstanding journalistic work from students across Nassau and Suffolk counties in print, online, and video, and encompasses reporting and writing, design, illustration, art, and photography.
Entrants vied for honors across more than 100 categories, spanning: Community Service, Arts Feature, Best Column, Best Education Story, Best Environmental Story, Best Fashion Feature, Food Commentary, Government Story, Best Headline, Best In-Depth Reporting, Best Investigative Story, News Story, Opinion Piece, School Coverage, Sports, Storytelling, Technology, Travel, Cartoon, Layout, Design, Illustration, Photography, and Magazine, among many others. Special awards are also presented for Story of the Year, Student Journalist of the Year, Advisor of the Year and Newspaper of the Year.
Once again, the annual contest and awards show set new records, with more than 2,000 submissions from more than two dozen high schools throughout Nassau and Suffolk counties. Its judges, all Long Island Press and Morey Publishing staffers, were likewise once again enormously impressed by the sheer quality of students' work and their advisors' dedication to the craft.
"This year's competition was unprecedented in its scope and quality of submissions," Morey Publishing/Long Island Press Editor in Chief Christopher Twarowski wrote in a message to students within an awards booklet distributed at the event. "Journalism gives you the license to ask anyone, at any time, the questions that no one else will or dares to ask."
"Long Island is fortunate to have a tradition of great high schools, and we at Hofstra are happy that we can see many graduates of those schools here in their college years," wrote dean of Hofstra University's Lawrence Herbert School of Communication, Evan Cornog, Ph.D, in his message to students contained within the booklet. "We enjoy working with our friends at the Long Island Press and are proud that Hofstra is hosting the event to honor the winning students and their teachers and faculty advisors."
Morey Publishing/Long Island Press Associate Publisher Beverly Fortune got the night started with a heartfelt introduction that was both moving and motivational, followed by impassioned opening remarks from Press Publisher Jed Morey and an equally powerful keynote address by Cornog, which emphasized the important role that exceptional journalism plays in our society.
A seemingly never-ending procession of high schoolers eagerly ventured across the venue's stage to accept awards throughout the event's two-hour duration, excitedly posing for professional photographs with classmates and advisors before returning to their seats.
Award-winning journalist, broadcaster, Society of Professional Journalists Press Club of Long Island Board Member, and longtime Long Island Press High School Awards Program Coordinator David North once again did a memorable job as emcee—enthusiastically announcing the dozens of winners with grace and professionalism, while also jazzing things up with funny quips, amusing anecdotes, and his natural charm. Of course, his unforgettable ear-to-ear smile was on full display yet again, as well.
The popular program and its joyous awards night is made possible by the extraordinary support of chief sponsor Hofstra University and its renowned Lawrence Herbert School of Communication—and Fortune presented Cornog and North special awards at the closing of the ceremony to recognize their dedication and commitment to making the program so outstanding, year after year.
Long Island Press Managing Editor Timothy Bolger, Press Staff/Education Reporter Jaime Franchi, Press Multimedia Reporter Rashed Mian, Press Senior Editor Spencer Rumsey, New York Financial Press Financial Editor Anthony Orbanic, Morey Publishing Inbound Marketing Coordinator Marisa Giannico, Creative Director Jon Sasala, New Media Director Michael Conforti, and Graphic Designers Jeff Main and Jon Chim all took turns at the podium to introduce and congratulate the talented, award-winning high schoolers.
Chim once again wowed the crowd with moving words, as did veteran presenter Franchi and first-timer Main.
"A good education informs," explained Franchi while announcing the winners of the Best Education categories. "A great education inspires [students] to never stop learning, never stop dreaming, never close their hearts or minds to new concepts, ideas and beliefs."
"By striving for excellence in their exceptional journalism on these critical topics and issues, these high schoolers have demonstrated a comprehension of Mother Nature that far surpasses their years," proclaimed Main during his presentation of the Best Environmental Story.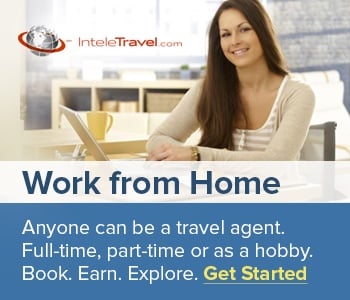 Several honors possessed special significance for those in attendance: the Aura Diaz / First Person Award, named after the 16-year old mother from Brentwood, who along with her daughter Natalie, was murdered in 2015; the Andrea Rebello Community Service Award, its 21-year-old namesake a Hofstra student who lost her life in 2013; and the Robert W. Greene Investigative / Enterprise Journalism Award, which honors the memory of legendary, two-time Pulitzer Prize-winning investigative journalist Bob Greene, who taught at Hofstra University and was instrumental in the founding of its communication and journalism programs.
"As Greene once told a colleague, the First Amendment wasn't created to 'publish apple pie recipes,'" Twarowski declared while presenting the latter. "It exists to ensure a healthy and free press, to protect those who seek to print the truth, hold people and corporations accountable, and to foster journalism that has an impact and strives to change things for the better."

HERE'S THE COMPLETE LIST OF
2016 HOFSTRA UNIVERSITY / LONG ISLAND PRESS HIGH SCHOOL JOURNALISM AWARDS WINNERS:
REPORTING AND WRITING AWARDS
NEWSPAPER OF THE YEAR
1. Bay Shore High School, Maroon Echo
2. New Hyde Park Memorial High School, The Chariot
3. Massapequa High School, The Chief
Honorable Mention. East Islip High School, The Broadcaster & Half Hollow Hills High School West, The Roundup
STUDENT JOURNALIST OF THE YEAR
1. Kennedy Rose
Bellport High School, The Clipper
2. Kaylie Felsberg
Bay Shore High School, Maroon Echo
3. Gianna Barberia
Half Hollow Hills High School West, The Roundup
Honorable Mention. Vishruth Girish
New Hyde Park Memorial High School, The Chariot
STORY OF THE YEAR
1. Kennedy Rose & Abigail Veitch
Bellport High School, The Clipper
"Taking Swigs Of Sewage;" "Water Tests Ordered At HS;" "BHS Water Deemed Fine"
2. Lilly Milman
Half Hollow Hills High School West, The Roundup
"If You See Something, Say Something"
3. Abir Petiwala & Yahya Sheikh
New Hyde Park Memorial High School, The Chariot
"Faith Under Fire"
Honorable Mention. Brook Lewitas
Syosset High School, The Pulse
"Life As A Transgender Student"
ADVISOR OF THE YEAR
1. Mike Stencel
New Hyde Park Memorial High School, The Chariot
2. Walt Fishon
Bay Shore High School, Maroon Echo
3. Elyn Coyle
Massapequa High School, The Chief
Honorable Mention. Joan Dlouhy & Jim Connell
East Islip High School, The Broadcaster
ANDREA REBELLO COMMUNITY SERVICE AWARD
1. Afra Seemab
Bellport High School, The Clipper
"Helping Others Starts With You"
2. Steven Molina
Bellport High School, The Clipper
"Making A Difference In The World, One Child AT A Time"
3. Danielle Anzelone
Massapequa High School, The Chief
"Aerify 3.6: For A Better, Cleaner Earth"
ARTS FEATURE
1. Saumya Sharma
New Hyde Park Memorial High School, The Chariot
"Bad Blood Between Taylor And Nicki"
2. Sarah Wang
Syosset High School, The Pulse
"'Master Of None' Brilliantly Discusses Social Issues In A Digitalized Society"
3. Camryn Garrett
Bay Shore High School, Maroon Echo
"Hollywood Trans-Forming"
ARTS REVIEW – THEATER
1. Lauren Peller
Half Hollow Hills High School East, Thunderbird
"The Ten Dollar Founding Father Without A Father"
2. Gia Tims
Bellport High School, The Clipper
"Remarkable Broadway Performance"
3. Brooke Lewitas
Syosset High School, The Pulse
"ACT's 'Dogface'"
ARTS REVIEW – ART
1. Sarah Wang
Syosset High School, The Pulse
"Color The Temple"
ARTS REVIEW – VIDEO GAMES
1. Rob Flaks
Jericho High School, The JerEcho
"Top 5 Video Games Of 2015"
2. Gregory Kothesakis
New Hyde Park Memorial High School, The Chariot
"'Fallout' Out This Fall"
3. Dawn Bauer
Smithtown High School East, The Matador
"Life Is Strange: A Storm Is Coming"
ARTS REVIEW – BOOK REVIEW
1. Meghan Hayfield
Smithtown High School East, The Matador
"A Memoir That Will Bring You To The Desert And Back"
2. Sarah Hillman
East Islip High School, The Broadcaster
"Perks Of Being A Wallflower"
3. Nicole Humpf
East Islip High School, The Broadcaster
"Will Grayson, Will Grayson"
ARTS REVIEW – LOCAL MUSIC
1. Elaine Chen
Lynbrook High School, Horizon
"LHS Senior Is 'Drifting' From The Norm"
2. Noelia Vazquez
East Islip High School, The Broadcaster
"Alumni Play With Vitality And Makes It In The Music Industry"
3. Christian Cang Cuesta
East Meadow High School, The Jet Gazette
"EMHS Student Honors Beethoven"
ARTS REVIEW: NATIONAL MUSIC
1. Noelia Vazquez
East Islip High School, The Broadcaster
"Ziggy's Star(dust) Extinguished"
2. Kristen Lennon
North Shore High School, Viking View
"Adele Said Hello And The World Answered"
3. Elma Thorarinsson
North Shore High School, Viking View
"How Important Is Image?"
ARTS REVIEW – LIVE PERFORMANCE
1. Rachel Penzer
Half Hollow Hills High School East, Thunderbird
"Carly Rae Jepsen: Gimme Love Tour Concert Review"
2. Abigail Veitch
Bellport High School, The Clipper
"Decemberists Are Too Portland To Handle"
3. Nia Tucker
Bellport High School, The Clipper
"A Concert Experience, Cut Short"
ARTS REVIEW – ALBUM
1. Elma Thorarinsson
North Shore High School, Viking View
"The BADLANDS Are Not So Bad"
2. Abha Japi
New Hyde Park Memorial High School, The Chariot
"Sheppard's New Album Is The Bomb"
3. Neeva Shafiian
Jericho High School, The JerEcho
"The Weeknd Smashes With 'Beauty Behind The Madness'"
ARTS REVIEW – FILM
1. Nicholas Lasko
New Hyde Park Memorial High School, The Chariot
"Star Wars: The Force Awakens"
2. Shaheer Ilyas
New Hyde Park Memorial High School, The Chariot
"'Left For Dead' Comes To Life On Screen"
3. Jackie Angelo
Massapequa High School, The Chief
"Pitch Perfect 2: The Barden Bellas Are Back But Blunder"
ARTS REVIEW — TV
1. Cooper Pardo
Bellport High School, The Clipper
"'Daredevil' Review"
2. Lucas Martinelli
Bay Shore High School, Maroon Echo
"New 'Muppets' Lacks Old Flair"
3. Kaylie Felsberg
Bay Shore High School, Maroon Echo
"'Fuller House' Is Full Of Garbage"
ARTS & ENTERTAINMENT
1. Caroline Bak
New Hyde Park Memorial High School, The Chariot
"'Making A Murderer' Or Making A Lie?"
2. Courtney Nigro
East Islip High School, The Broadcaster
"'Fuller House'"
3. Sarah Wang
Syosset High School, The Pulse
"'Master Of None' Brilliantly Discusses Social Issues In A Digitalized Society"
AURA DIAZ AWARD / FIRST PERSON
1. Jen Converso
East Islip High School, The Broadcaster
"Yes, I Have An Eating Disorder"
2. Camila Cabrera Salazar
East Islip High School, The Broadcaster
"Home Away From Home"
3. Ronnie Schweitzer
Calhoun High School, Hoofbeats
"A Life-Changing Experience"
BUSINESS
1. George Toskos
North Shore High School, Viking View
"'Banking' On Greece"
2. Nicole Rosenthal
Half Hollow Hills High School West, The Roundup
"It's All Funds And Games"
3. Nicole Rosenthal
Half Hollow Hills High School West, The Roundup
"The Love Machine"
COLUMN – SCHOOL
1. Juhi Thomas
Syosset High School, The Pulse
"The Social Design HuB"
2. Cassandra O'Connor
Bellport High School, The Clipper
"Freshman Declassified Survival Guide"
3. Emma Casey
Bay Shore High School, Maroon Echo
"Helmets Or Hell, No!"
COLUMN – GENERAL
1. Afra Seemab
Bellport High School, The Clipper
"Helping Others Starts With You"
2. Anna Tobin
Commack High School, The Courant
"All Grown Up?"
3. Meg Tohill
East Islip High School, The Broadcaster
"Revisiting The Relatives 'Round The Holidays"
DEADLINE / BREAKING NEWS
1. Kennedy Rose
Bellport High School, The Clipper
"Senior Pranks Gone Too Far"
2. Gina Veliz
Bay Shore High School, Maroon Echo
"Temperature Drops In Parts Of Building After Boiler Malfunctions"
3. Gianna Barberia
Half Hollow Hills High School West, The Roundup
"Love Is Legalized"
EDITORIAL
1. Gianna Barberia
Half Hollow Hills High School West, The Roundup
"Enough Is Enough"
2. Kaitlyn Lucey
Massapequa High School, The Chief
"Barbie To Become More Diverse And Body Positive"
3. Mahalia Mathelier
East Meadow High School, The Jet Gazette
"Highway To Hell"
EDITORIAL – NATIONAL/INTERNATIONAL
1. Kaitlyn Lucey
Massapequa High School, The Chief
"Does Political Correctness Protect Or Antagonize?"
2. Meg Tohill
East Islip High School, The Broadcaster
"An Apple (Inc.) A Day Takes Our Safety Away"
3. Emma Boskovski
Bay Shore High School, Maroon Echo
"Time To Give Common Core The Heave-Ho, Mr. Cuomo"
EDITORIAL – GENERAL
1. Vishruth Girish
New Hyde Park Memorial High School, The Chariot
"Casting Off Krishna – The Hindu Atheist Dilemma"
2. Gregory Kothesakis
New Hyde Park Memorial High School, The Chariot
"Alexander The Not-So-Great: Why Greeks Don't Deserve Their Crisis"
3. Emma Boskovski
Bay Shore High School, Maroon Echo
"Time To Give Common Core The Heave-Ho, Mr. Cuomo"
EDITORIAL – ENVIRONMENTAL
1. Zoe Malin
North Shore High School, Viking View
"Putting Our Paws Down On Dissections"
2. Gabrielle Farb
North Shore High School, Viking View
"Not As Cute, But Just As Good?"
3. Aliyha Gill
East Meadow High School, The Jet Gazette
"You Won't 'Sea' Me At Seaworld"
EDUCATION – NATIONAL ISSUES
1. Kaitlyn Lucey
Massapequa High School, The Chief
"Changes To AP United States History Course Raises Questions"
2. Gibran Boyce
Half Hollow Hills High School East, Thunderbird
"From ABCs to A2+B2=C2: When Academic Pressure Comes To Kindergarten"
3. Alec Israeli
Cold Spring Harbor Jr./Sr. High School, The Harbor View
"High Pressure, High Profits: The Pressure Of Standardized Testing"
EDUCATION – LOCAL ISSUES
1. Samantha Blasco
Massapequa High School, The Chief
"District Considers Reconfiguration Of Middle School In 2017"
2. Julia Albanese
North Shore High School, Viking View
"Change Is Good"
3. Tara O'Donovan
Bay Shore High School, Maroon Echo
"Let's Talk About Sex, Baby… Just Not In School"
ENTERTAINMENT & LIFESTYLE
1. Tim Keuchler
Massapequa High School, The Chief
"#FreeKesha: Explaining The Social Media Phenomenon"
2. Charlotte De Martini
North Shore High School, Viking View
"Post At Your Own Risk"
3. Aliyha Gill
East Meadow High School, The Jet Gazette
"AP: Actively Preparing"
ENVIRONMENTAL STORY
1. Jen Converso
East Islip High School, The Broadcaster
"Looking Into The History Of The Universe With Gravitational Waves"
2. Carolyn Berghorn
Lynbrook High School, Horizon
"Is Global Warming Affecting The Severity Of Storms?"
3. Gabrielle Farb
North Shore High School, Viking View
"Not As Cute, But Just As Good?"
FASHION FEATURE
1. Rachel Leiner
Calhoun High School, Hoofbeats
"Inspiration From The Past"
2. Ayesha Hussain
Lynbrook High School, Horizon
"Facts On Fashion Week"
3. Emily Glennon
East Islip High School, The Broadcaster
"Picture Perfect For Prom"
FEATURE – GENERAL
1. Sephora Saint-Armand
Sewanhaka High School, The Chieftain
"Haitian Migration"
2. Shafaq Khan
Sewanhaka High School, The Chieftain
"#PrayForHumanity"
3. Sharon Ahmed
Bay Shore High School, Maroon Echo
"The Lowdown On Hookups: Has Romance Become Passe?"
FEATURE – LOCAL
1. Courtney Nigro
East Islip High School, The Broadcaster
"It's A Colorful Life"
2. Noelia Vazquez
East Islip High School, The Broadcaster
"Community Churches Lend A Helping Hand"
3. Rachel Hirschheimer
Jericho High School, The JerEcho
"Making Homework Optional"
FOOD – COMMENTARY
1. Zoe Malin
North Shore High School, Viking View
"To Go Or Not To Go: Gluten Free Eating For All"
2. Jordan Williams
New Hyde Park Memorial High School, The Chariot
"Serving Up Change"
3. Isabella Alessandrini
North Shore High School, The Viking View
"But First, Let Me Get A Coffee"
FOOD – RESTAURANT REVIEW
1. Rachel Rosenstein
Half Hollow Hills High School East, Thunderbird
"Run To Roast; It's A Rare Find"
2. Chloe Citron
Jericho High School, The JerEcho
"The Jericho Community Welcomes Blaze"
3. Ryan First
Jericho High School, The JerEcho
"Jericho's New Late Night Hot Spot"
FORMAT BUSTER
1. Katie Burke & The Broadcaster Staff
East Islip High School, The Broadcaster
"Paris"
2. Nelson Gomez
Massapequa High School, The Chief
"Senior Directory"
3. Katie Burke
East Islip High School, The Broadcaster
"The Stars In Our Faculty"
FIRST AMENDMENT/FREEDOM OF SPEECH AWARD
1. Gianna Barberia
Half Hollow Hills High School West, The Roundup
"Shamed For Shorts: Double Standards And Everyday Sexism In Schools"
2. Gianna Barberia
Half Hollow Hills High School West, The Roundup
"One Is Too Many: The Big Picture Tainted By A Minority Brush"
3. Alexandra Doulos & Danielle Anzelone
Massapequa High School, The Chief
"Boys Rule And Girls Drool In MHS Locker Rooms"
GOVERNMENT – NATIONAL
1. Liam Higgins
Massapequa High School, The Chief
"Is The Electoral College Still Effective In Today's Society?"
2. Nelson Gomez
Massapequa High School, The Chief
"New York Testing Procedures Face Increased Public Scrutiny"
3. Shafaq Khan
Sewanhaka High School, The Chieftain
"'Time' To Put An End To Islamophobia"
GOVERNMENT – NATIONAL
1. Liam Higgins
Massapequa High School, The Chief
"Is The Electoral College Still Effective In Today's Society?"
2. Nelson Gomez
Massapequa High School, The Chief
"New York Testing Procedures Face Increased Public Scrutiny"
3. Shafaq Khan
Sewanhaka High School, The Chieftain
"'Time' To Put An End To Islamophobia"
HEADLINE – ENTERTAINMENT
1. Abigail Veitch
Bellport High School, The Clipper
"Decemberists Are Too Portland To Handle"
2. Katherine Elliot
Commack High School, The Courant
"Ice Ice Baby: Food Review"
3. Katherine Elliot
Commack High School, The Courant
"The Mockingbird Sings No More: RIP Harper Lee"
HEADLINE – EDITORIAL
1. Nicole Nunez
Bay Shore High School, Maroon Echo
"Wrestling With Their Weight"
2. Gregory Kothesakis
New Hyde Park Memorial High School, The Chariot
"Casting Off Krishna – The Hindu Atheist Dilemma"
3. Tara O'Donovan
Bay Shore High School, Maroon Echo
"Let's Talk About Sex, Baby… Just Not In School"
HEADLINE – NEWS
1. Gregory Kothesakis
New Hyde Park Memorial High School, The Chariot
"Casino Plans Are Anything But Floral"
2. Lauren Peller
Half Hollow Hills High School East, Thunderbird
"'Orange' You Glad It's Apple Season?"
3. Alexa Grill
Half Hollow Hills High School East, Thunderbird
"Go Green, Eat Clean!"
HEADLINE – FEATURE
1. Fiona Kiernan
New Hyde Park Memorial High School, The Chariot
"DNA Velcro Creates A Sticky Moral Situation"
2. Abigail Veitch
Bellport High School, The Clipper
"Gun-Shot Wounds And Jaw Surgeries"
3. Megan Konfino
Commack High School, The Courant
"Drifting Dynamics"
HUMOR
1. Kennedy Rose
Bellport High School, The Clipper
"To My Dearest Brookhaven Town Landfill"
2. Gianna Barberia
Half Hollow Hills High School West, The Roundup
"Helicopter Landing Pad Built For Parents"
3. Stephanie Zelenetz
North Shore High School, Viking View
"How To Survive"
IN-DEPTH REPORTING
1. Kennedy Rose & Abigail Veitch
Bellport High School, The Clipper
"Taking Swigs Of Sewage;" "Water Tests Ordered At HS;" "BHS Water Deemed Fine"
2. Nelson Gomez
Massapequa High School, The Chief
"New York Testing Procedures Face Increased Public Scrutiny"
3. Zack Abrams & James Oldham
Commack High School, The Courant
"Zika: The International Crisis"
INFORMATIONAL FEATURE
1. Kaitlyn Lucey
Massapequa High School, The Chief
"Changes To AP United States History Course Raises Questions"
2. Nicholas Cristofari
North Shore High School, Viking View
"SATs, ACTs; What's The Difference?"
3. Kaitlyn Lucey
Massapequa High School, The Chief
"Summer Renovations Kick Off At Long Island State Parks"
ROBERT W. GREENE INVESTIGATIVE/ENTERPRISE JOURNALISM AWARD
1. Kennedy Rose & Abigail Veitch
Bellport High School, The Clipper
"Taking Swigs Of Sewage;" "Water Tests Ordered At HS;" "BHS Water Deemed Fine"
2. Lilly Milman
Half Hollow Hills High School West, The Roundup
"If You See Something, Say Something"
3. Alexandra Doulos & Danielle Anzelone
Massapequa High School, The Chief
"Boys Rule And Girls Drool In MHS Locker Rooms"
MEDIA COLUMN
1. Camryn Garrett
Bay Shore High School, Maroon Echo
"TV Needs An Expiration Date"
2. Elle Rieger
North Shore High School, Viking View
"Trendy TV"
3. Noelia Vazquez
East Islip High School, The Broadcaster
"Selfies? Or Self Absorbed"
NEWS STORY
1. Kaitlyn Lucey
Massapequa High School, The Chief
"Changes To AP United States History Course Raises Questions"
2. Tali Zingman
Lynbrook High School, Horizon
"LHS Teachers Stand Up To Common Core"
3. Jordan Williams
New Hyde Park Memorial High School, The Chariot
"Serving Up Change"
OPINION – GENERAL
1. Gibran Boyce
Half Hollow Hills High School East, Thunderbird
"Girls In STEM: When You Criticize Them, They Do Not Cry!"
2. Gregory Kothesakis
New Hyde Park Memorial High School, The Chariot
"UNimportant – 10 Reasons Why The United Nations Should Be Abolished"
3. Sonam Delhiwala
New Hyde Park Memorial High School, The Chariot
"Amusement Park Or Abusement Park?"
OPINION PIECE – NATIONAL
1. Gibran Boyce
Half Hollow Hills High School East, Thunderbird
"The Power Of An Image: A Raft, A Boy, And The European Migrant Crisis"
2. Camila Cabrere Salazar
East Islip High School, The Broadcaster
"Living In America's Shadow"
3. Tim Keuchler
Massapequa High School, The Chief
"Blue Lives Matter: Why Police Deserve Our Utmost Respect"
OPINION – POP CULTURE
1. Lilly Milman
Half Hollow Hills High School West, The Roundup
"White Picket Fence"
2. Tim Keuchler
Massapequa High School, The Chief
"It's Been Longer Than 'Four Five Second;' Where Is Rihanna's New Album?"
3. Olivia Schatz
North Shore High School, Viking View
"His Name Is Elba. Idris Elba."
OPINION PIECE – SCHOOL
1. Charlotte DeMartini
North Shore High School, Viking View
"Counting Down Till June!"
2. Alec Israeli
Cold Spring Harbor Jr./Sr. High School, The Harbor View
"Honestly, I Don't Care If White Gowns Are Pretty"
3. Gianna Barberia
Half Hollow Hills High School West, The Roundup
"One Is Too Many: The Big Picture Tainted By A Minority Brush"
POLITICAL – LOCAL FEATURE
1. Andrew Yanover
Half Hollow Hills High School East, Thunderbird
"A Tale Of Two Rallies"
2. Liam Higgins
Massapequa High School, The Chief
"Is Bernie Sanders The Best Candidate For Millennials?"
3. Kaitlyn Lucey
Massapequa High School, The Chief
"Changes To AP United States History Course Raises Questions"
POLITICAL – NATIONAL FEATURE
1. Maira Khan, Emily Dee, Allison Freese, Declan Graham & Denise Pryor
H. Frank Carey High School, The Carey Clipper
"Immigration: The Struggle To Build A Better Nation"
2. Liam Higgins
Massapequa High School, The Chief
"Is Bernie Sanders The Best Candidate For Millennials?"
3. Anthony Passela
Half Hollow Hills High School West, The Roundup
"Clinton And Sanders Square Off In Democratic Debate"
PROFILE
1. Jeffin Kuriakose & Sachin Jacob
New Hyde Park Memorial High School, The Chariot
"Ryan's Return"
2. Tyler Baron & Vishruth Girish
New Hyde Park Memorial High School, The Chariot
"The Season Never Ends"
3. Anthony Santos
Central Islip High School, The Rapier
"Humans Of Central Islip"
Q&A
1. Emily Krusos
Cold Spring Harbor Jr./Sr. High School, The Harbor View
"Former CSH Graduate Inducted Into Athletics Hall Of Fame"
2. Nicole Brusic
Bay Shore High School, Maroon Echo
"After 10 Years At HS, Asst. Principal Retires"
3. Meg Tohill
East Islip High School, The Broadcaster
"Seeing Double In Senior Year"
Q&A – SCHOOL
1. Sarah Rush
Cold Spring Harbor Jr./Sr. High School, The Harbor View
"AIDS Awareness With Mr. Homer"
2. Gregory Kothesakis
New Hyde Park Memorial High School, The Chariot
"Alumni Chariot Editors-In-Chief: Where Are They Now?"
3. Lauren Peller
Half Hollow Hills High School East, Thunderbird
"Showcasing Thunderbird Talent: Art Day 2016"
REVIEW/CRITICISM
1. Dave Marques
Massapequa High School, The Chief
"Rethinking Cultural Appropriation In Wake Of Controversy"
2. Sarah Wang
Syosset High School, The Pulse
"'Master Of None' Brilliantly Discusses Social Issues In A Digitalized Society"
3. Shaheer Ilyas
New Hyde Park Memorial High School, The Chariot
"'Left For Dead' Comes To Life On Screen"
RELIGION/MULTICULTURAL
1. Alyssa Roth
Commack High School, The Courant
"Joselo Lucero: To Forgive The Unforgivable"
2. Natalya Baichan
Shoreham-Wading River High School, Wildcat Pause
"Religious Minorities Not Represented"
3. Kimberly Mendez
Valley Stream North High School, North Star
"Turning A Corner In A New World"
SCHOOL – FEATURE
1. Kaitlyn Lucey
Massapequa High School, The Chief
"Changes To AP United States History Course Raises Questions"
2. Nicole Rosenthal
Half Hollow Hills High School West, The Roundup
"Hills West Students Serving Our Country"
3. Isabella Alessandrini
North Shore High School, Viking View
"Harmony In Havana"
SCHOOL – NEWS
1. James Oldham
Commack High School, The Courant
"Old News: News Vans"
2. Meg Tohill
East Islip High School, The Broadcaster
"Broadcaster Wins First Place"
3. Julia Losner
Calhoun High School, Hoofbeats
"Are AP Classes Right For You?"
SCHOOL – FINANCIAL NEWS
1. Anna Tobin
Commack High School, The Courant
"Budget Pass Allows Improvements For Next Year"
SCHOOL CULTURE REPORTING
1. Kaitlyn Lucey
Massapequa High School, The Chief
"The Chief: A Symbol Of Massapequa Pride"
2. Maria Grafas
Jericho High School, The JerEcho
"Daborah Lee, First Asian-American Board Member"
3. Anas Abbas
New Hyde Park Memorial High School, The Chariot
"Your Mom's Sauce Is Ra-Zoo"
SCHOOL SPIRIT
1. Matias Weilmann
Sewanhaka High School, The Chieftain
"The 6th Man Is #1"
2. Brittany McGowan, Sarah Kopp, Shannon Gallagher & McLean Carlin
Cold Spring Harbor Jr./Sr. High School, The Harbor View
"Homecoming 2015"
3. Emma Boskovski
Bay Shore High School, Maroon Echo
"Home, Sweet Home"
SCIENCE/HEALTH
1. Nivetha Shanmugarajah & Dona Jin
New Hyde Park Memorial High School, The Chariot
"DNA Velcro Creates A Sticky Moral Situation"
2. Tara O'Donovan
Bay Shore High School, Maroon Echo
"Let's Talk About Sex, Baby… Just Not In School"
3. Tabata Valera
Bay Shore High School, Maroon Echo
"Study: Use OF The Internet To Self-Diagnose Is On The Rise"
SOCIAL COMMENTARY – SCHOOL
1. Jen Converso
East Islip High School, The Broadcaster
"Beyond These Brick Walls"
2. Gianna Barberia
Half Hollow Hills High School West, The Roundup
"Shamed For Shorts: Double Standards And Everyday Sexism In Schools"
3. Noelia Vazquez
East Islip High School, The Broadcaster
"When Will We Know Better?"
SOCIAL COMMENTARY – GENERAL
1. Jen Converso
East Islip High School, The Broadcaster
"Society Under Construction"
2. Abir Petiwala & Yahya Sheikh
New Hyde Park Memorial High School, The Chariot
"Faith Under Fire"
3. Lilly Milman
Half Hollow Hills High School West, The Roundup
"The Gemini Effect"
SHORT FEATURE
1. Danielle Anzelone
Massapequa High School, The Chief
"Shindig In The Barn: Dance If You C.A.R.E."
2. Diana Reyes
Bay Shore High School, Maroon Echo
"Club Sails To Second In Leagues"
3. Dylan Rogers
East Islip High School, The Broadcaster
"EI Students Experience Military Training Through USNSCC"
SERIOUS FEATURE
1. Lilly Milman
Half Hollow Hills High School West, The Roundup
"If You See Something, Say Something"
2. Tara O'Donovan
Bay Shore High School, Maroon Echo
"Let's Talk About Sex, Baby… Just Not In School"
3. Gianna Barberia
Half Hollow Hills High School West, The Roundup
"One Is Too Many: The Big Picture Tainted By A Minority Brush"
SOCIAL MEDIA ANALYSIS
1. Jen Converso
East Islip High School, The Broadcaster
"Check Your Privilege: Social Media Is A Tool, Not A Weapon"
2. Ray Janis
Commack High School, The Courant
"Twitter Revolutionizes Election 2016"
3. Michelle Wolk
Commack High School, The Courant
"School Spirit Increases With The #mackpics Movement"
SPORTS FEATURE
1. Tyler Baron & Vishruth Girish
New Hyde Park Memorial High School, The Chariot
"The Season Never Ends"
2. Vishruth Girish
New Hyde Park Memorial High School, The Chariot
"From Bulls To Hounds"
3. Noah Devaney
Bellport High School, The Clipper
"Life At Full-Throttle"
SPORTS – SCHOOL
1. Dustin Mandell
Lynbrook High School, Horizon
"South-Brook Boys' Varsity Swim Team"
2. Emma Casey
Bay Shore High School, Maroon Echo
"Collapsed Lung Doesn't Stop Athlete From Playing Basketball"
3. Danielle Schwartz & Logan Ward
New Hyde Park Memorial High School, The Chariot
"DePaz Strides To States"
SPORTS – NATIONAL
1. Nicole Nunez
Bay Shore High School, Maroon Echo
"Wrestling With Their Weight"
2. Tara O'Donovan
Bay Shore High School, Maroon Echo
"US Athletes' Cancer Rates May Be Tied To Turf Fields"
3. Therese Mittleman
East Islip High School, The Broadcaster
"Is High School Football Safe?"
STORYTELLING
1. Eva Stanganelli
Bellport High School, The Clipper
"A Summer Trip That Changed Lives"
2. Angelina Liu
Jericho High School, The JerEcho
"The New Girl"
3. Sarah Wang
Syosset High School, The Pulse
"March Of The Hipsters"
STUDENT ISSUES
1. Sephora Ferjuste
Half Hollow Hills High School West, The Roundup
"Subconscious Self-Segregation In Schools"
2. Jordan Williams
New Hyde Park Memorial High School, The Chariot
"Serving Up Change"
3. Emma Casey
Bay Shore High School, Maroon Echo
"Gender Inequality On Teens' Minds When At School"
STUDENT PROFILE
1. Vishruth Girish
New Hyde Park Memorial High School, The Chariot
"From Bulls To Hounds"
2. Dave Dodson
New Hyde Park Memorial High School, The Chariot
"Yeom 'Putts' His Best Foot Forward"
3. Kaitlyn Lucey
Massapequa High School, The Chief
"Spotlight: Joe Gramegna, A Winner On And Off The Ice"
TECHNOLOGY
1. Emma Boskovski, Nicole Brusic & Gina Veliz
Bay Shore High School, Maroon Echo
"Student Body Plugging In To Digital Entertainment"
2. Ray Janis
Commack High School, The Courant
"STEM Education Brought To Life Through A Hot Tip"
3. Dave Marques
Massapequa High School, The Chief
"Instagram Allows Users To Create A False Reality With Posts"
TRAVEL
1. Isabella Alessandrini
North Shore High School, Viking View
"Harmony In Havana"
2. Rachel Rosenstein
Half Hollow Hills High School East, Thunderbird
"A Western Adventure"
3. Steven Molina
Bellport High School, The Clipper
"Making A Difference In The World, One Child At A Time"
NEWSPAPER DESIGN, ILLUSTRATION & PHOTOGRAPHY AWARDS
CARTOON
1. Kiera Pagano
Massapequa High School, The Chief
"#NoFilter"
2. Chesca Turingan
New Hyde Park Memorial High School, The Chariot
"A Guide To DTR"
3. Brian Keach
Bay Shore High School, Maroon Echo
"Fan-demonium"
CARTOON – ENTERTAINMENT
1. Rajah Ferrell
Bay Shore High School, Maroon Echo
"Star Wars"
2. Matthew Wong
New Hyde Park Memorial High School, The Chariot
"Deadpool"
3. Michael Dondero
East Islip High School, The Broadcaster
"Is Senior Year Half Over?"
CARTOON – POLITICAL
1. Jen Converso
East Islip High School, The Broadcaster
"The True Cost Of That $10 Dress"
2. Jen Converso
East Islip High School, The Broadcaster
"Cowspiracy"
3. Nicole Nunez
Bay Shore High School, Maroon Echo
"Common Love"
CARTOON / SCHOOL ILLUSTRATION
1. Chesca Turingan
New Hyde Park Memorial High School, The Chariot
"A Guide To DTR"
2. Leslie Fiene
Massapequa High School, The Chief
"Once A Chief Always A Chief"
3. Julia Loiaccono
Bellport High School, The Clipper
"Credit Or Debit?"
COMIC STRIP
1. Madison Ugan
Cold Spring Harbor Jr./Sr. High School, The Harbor View
"Valentine's Day Cookies"
2. Stephen DeRouchis
New Hyde Park Memorial High School, The Chariot
"The Notorious Adventures Of Jimmy The Geek"
3. Stephen DeRouchis
New Hyde Park Memorial High School, The Chariot
"A Pumpkin's Horror Story"
FEATURE DESIGN
1. Michelle Zhang
Half Hollow Hills High School West, The Roundup
"Game Of Senior Life"
2. Michelle Zhang
Half hollow Hills High School West, The Roundup
"Homecoming Court"
3. Katie Burke
East Islip High School, The Broadcaster
"The Stars In Our Faculty"
LAYOUT/SINGLE PAGE
1. Michelle Zhang
Half Hollow Hills High School West, The Roundup
"The Roundup Senior Issue, Page 12"
2. Irma Purisic, Elisabeth DiCarmine & Isljam Purisic
Lynbrook High School, Horizon
"Celebrating The Presidents"
3. Marchella Verdi, Cassidy Latham & Natalya Baichan
Shoreham-Wading River High School, Wildcat Pause
"Class Of 2015 – On The Move"
LAYOUT/SECTION
1. Ashley Karlin
East Islip High School, The Broadcaster
"East Islip Music Broadcaster"
2. Sydney Sirota
Commack High School, The Courant
"Centerspread"
3. Nicole Nunez
Bay Shore High School, Maroon Echo
"Pop The Popcorn And Get Ready To Argue Over The DVD"
LAYOUT/FRONT COVER
1. Michelle Zhang & The Roundup Staff
Half Hollow Hills High School West, The Roundup
"The Roundup Homecoming Edition"
2. Tyler Morgan, Michelle Zhang & The Roundup Staff
Half Hollow Hills High School West, The Roundup
"The Roundup February Edition, Cover Page"
3. Michelle Zhang & The Roundup Staff
Half Hollow Hills High School West, The Roundup
"The Tutor Dynasty"
LAYOUT/OVERALL
1. Nicole Nunez & The Maroon Echo Staff
Bay Shore High School, Maroon Echo
2. Michelle Zhang & The Roundup Staff
Half Hollow Hills High School West, The Roundup
"The Roundup Homecoming Edition"
3. Michelle Zhang & The Roundup Staff
Half Hollow Hills High School West, The Roundup
"The Roundup February Edition"
NEWS DESIGN
1. Lexi Gevisenheit & Michelle Zhang
Half Hollow Hills High School West, The Roundup
"The Roundup February Edition: The Fold"
2. Kaylin Wood
East Meadow High School, The Jet Gazette
"Front Page, April 2016"
3. Ashley Karlin
East Islip High School, The Broadcaster
"News"
NEWS ILLUSTRATION
1. Priyanka Algu
New Hyde Park Memorial High School, The Chariot
"Amusement Park Or Abusement Park?"
2. Steven Murello
East Islip High School, The Broadcaster
"Hope: Paris"
3. Kiera Pagano
Massapequa High School, The Chief
"MHS Continues Tradition, Gives Kids A Safe Halloween"
ORIGINAL ILLUSTRATION
1. Jason Greenberg
Half Hollow Hills High School West, The Roundup
"Hot Off The Press"
2. Rajah Ferrell
Bay Shore High School, Maroon Echo
"Star Wars"
3. Sydney Sirota
Commack High School, The Courant
"Centerspread"
PHOTO ESSAY
1. Austin Davis
Shoreham-Wading River High School, Wildcat Pause
"What's Your Bad Habit?"
2. Matthew Mirabito
Bay Shore High School, Maroon Echo
"A Day At The Bay"
3. Emma Gan & Michelle Lu
Jericho High School, The JerEcho
"Jericho Residents Experience Spring"
PHOTOGRAPHY/SERIES
1. Rachel Leiner
Calhoun High School, Hoofbeats
"Inspiration From The Past"
2. Brianna Pace & Jackson Himonidis
East Meadow High School, The Jet Gazette
"Gameday Gallery"
3. Bela Kirpalani
Jericho High School, The JerEcho
"Meet The Hawks: Girls Varsity Soccer"
LAYOUT/SINGLE PAGE – SCHOOL
1. Bridget Tierney
Massapequa High School, The Chief
"Catch A Wave For Winthrop"
2. Kalleigh Regan
Massapequa High School, The Chief
"Sports Cards"
3. Nicole Nunez
Bay Shore High School, Maroon Echo
"Page Two"
LAYOUT/SINGLE PAGE – GENERAL
1. Kaylin Wood
East Meadow High School, The Jet Gazette
"Front Page – April 2016"
2. Maritsa Koutsouras
Calhoun High School, Hoofbeats
"'Tis The Season To Be Trendy"
3. Julia Piazza
East Islip High School, The Broadcaster
"Spotted"
SINGLE PHOTO
1. Kalleigh Regan
Massapequa High School, The Chief
"Jones Beach"
2. Christina Nicolette
Half Hollow Hills High School, The Roundup
"A Smudge On The Budget"
3. Alexa Orsino
Bellport High School, The Clipper
"Legally Blonde Is Legally Terrific!"
GRAPHIC ART
1. Tyler Morgan
Half Hollow Hills High School West, The Roundup
"The Love Machine"
2. Joseph DeNatalie
Bay Shore High School, Maroon Echo
"Scandal"
3. Nicole Brusic
Bay Shore High School, Maroon Echo
"How Do You Watch TV Shows?"
SPORTS PHOTO
1. Jackson Himonidis
East Meadow High School, The Jet Gazette
"Homecoming"
2. James Treadwell
New Hyde Park Memorial High School, The Chariot
"Girls' Soccer"
3. Ashley Mamys
Division Avenue High School, Dragon Tales
"Basketball"
NEWSPAPER SPECIAL SECTION AWARDS
ARTS & ENTERTAINMENT
1. Katie Burke & The Broadcaster Staff
East Islip High School, The Broadcaster
"Paris"
2. Lucas Martinelli & The Maroon Echo Staff
Bay Shore High School, Maroon Echo
"My Generation"
3. Kaylin Wood
East Meadow High School, The Jet Gazette
"Poetry Page"
SPORTS
1. Maroon Echo Staff
Bay Shore High School, Maroon Echo
"BSHS Sports"
2. The Chariot Staff
New Hyde Park Memorial High School, The Chariot
"Chariot Sports"
3. The Horizon Staff
Lynbrook High School, Horizon
"The Horizon Sports"
OPEN CATEGORY
1. Kennedy Rose & The Clipper Staff
Bellport High School, The Clipper
"Graduation 2015 Pullout"
2. Katie Burke & The Broadcaster Staff
East Islip High School, The Broadcaster
"The Stars In Our Faculty"
3. Kaylin Wood, Carmen Saffioti & The Jet Gazette Staff
East Meadow High School, The Jet Gazette
"A Year In Review"
SPECIAL ISSUE – MAGAZINE
1. The Maroon Echo Staff
Bay Shore High School, Maroon Echo
"Who We Are"
2. Chloe Citron, Rachel Hirschheimer & The JerEcho Staff
Jericho High School, The JerEcho
"Jeruh-oh"
ONLINE AWARDS
ONLINE – ARTS AND ENTERTAINMENT
1. Alexa Grill
Half Hollow Hills High School East, Thunderbird
"2016 Oscars Did Not Disappoint"
2. Emily Disman
Half Hollow Hills High School East, Thunderbird
"May The Odds Be Ever In Your Favor – 'Mockingjay Part 2'"
3. Lauren Hochheiser
Half Hollow Hills High School East, Thunderbird
"Why Does Fashion Repeat Itself?"
ONLINE – PHOTO SERIES
1. Maryanne Mahoney
Half Hollow Hills High School East, Thunderbird
"A Journey Through The Arts: 2015-2016 Edition"
2. Irtaza Razvi
Jericho High School, The JerEcho
"JHS' New Teachers 2015-2016"
3. Sophia Zarifopoulos & Ryan First
Jericho High School, The JerEcho
"Jericho Spreads Holiday Cheer"
ONLINE – FEATURE
1. Gianna Barberia & Lilly Milman
Half Hollow Hills High School West, The Roundup
"Tim Green Grants Half Hollow Hills A Visit"
2. Chloe Citron & Rachel Hirschheimer
Jericho High School, The JerEcho
"Let Them Eat Lunch! (With The Students)"
3. Lauren Peller
Half Hollow Hills High School East, Thunderbird
"Black Is The New Brown"
ONLINE – EDITORIAL
1. Gibran Boyce
Half Hollow Hills High School East, Thunderbird
"Justice Antonin Scalia's Death – A Fork In The Road For The SCOTUS?"
2. Elle Park
Syosset High School, The Pulse
"The Truth Behind Planned Parenthood"
3. Jacob Gordon
Syosset High School, The Pulse
"The Food Is Awful"
ONLINE – NEWS SITE
1. The JerEcho
Jericho High School
2. The Chief Online
Massapequa High School
3. Syosset Pulse Online
Syosset High School
ONLINE – NEWS
1. Gibran Boyce
Half Hollow Hills High School East, Thunderbird
"We The People Constitution Team Places Second In State Finals"
2. Anish Pisipati
Half Hollow Hills High School East, Thunderbird
"Gravitational Waves Exist!"
3. Morgan Fishbein & Nicole Shanker
Half Hollow Hills High School East, Thunderbird
"How Secure Is Too Secure? FBI Vs. Apple"
VIDEO AWARDS
PUBLIC SERVICE ANNOUNCEMENT
1. Noah Devaney, Sarah Dunbar, Steven Molina, Afra Seemab, Gia Tims & Abigail Veitch
Bellport High School, The Clipper
"Break The Surface"
NEWS STORY
1. Tara O'Donovan & Nicole Nunez
Bay Shore High School, Maroon Echo
"Black History"
2. Brittany Lewis, Kelsey Devine & Samantha Rothman
Hauppauge High School, Eagle Watch
"Hauppauge History Fair"
3. Lindsay Silverman, Jacki Sands & Gabby Katz
Jericho High School, The JerEcho
"Arrows Losing Their Points"
FEATURE STORY
1. Tara O'Donovan
Bay Shore High School, Maroon Echo
"Model United Nations"
2. Julia Palopoli
Hauppauge High School, Eagle Watch
"Kicks For Cancer"
3. Emma Lauria & Jenna DiBartolo
Hauppauge High School, Eagle Watch
"Immigration Day"
SPORTS
1. Bela Kirpalani
Jericho High School, The JerEcho
"Women's World Cup Review"
2. Ryan Kamber & Nick Albicocco
Jericho High School, The JerEcho
"Football Safety Changes Hit Hard
ARTS AND ENTERTAINMENT
1. Nicole Nunez, Emma Casey & Camryn Garrett
Bay Shore High School, Maroon Echo
"Star Wars
2. Rachel Hirschheimer
Jericho High School, The JerEcho
"Binging At The Bacon Bash"
SCHOOL SPIRIT
1. Jenna Di Barton & Emma Lauria
Hauppauge High School, Eagle Watch
"Think Pink"
2. Candice Medina
Hauppauge High School, Eagle Watch
"Hauppauge Middle School Spirit Night"
3. Jaime Sarc & Steph Bacotti
Hauppauge High School, Eagle Watch
"Spirit Week"
---
PHOTO GALLERY
All Photos By Jonathan Heisler